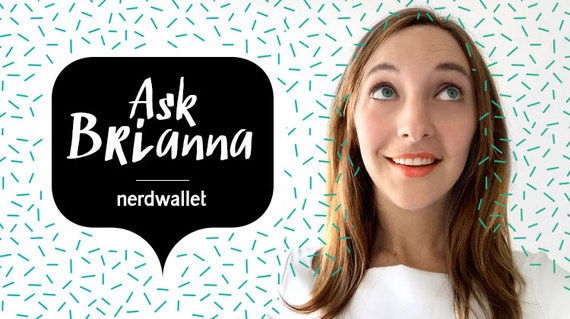 Welcome to "Ask Brianna," a Q&A column that helps 20-somethings prepare for the job search, handle money and manage student loans. Every other week, a new "Ask Brianna" will address these topics with tips I've picked up while writing about this stuff.
Have a question? Send it to askbrianna@nerdwallet.com, and I'll send back my best answer. Your question may appear in a future column.
You've read them on Facebook, you've talked about them at work, and you've watched them in action at the suddenly overcrowded gym: New Year's resolutions are everywhere. And by the end of January, your friends will already be abandoning them.
Not you. Getting financially fit -- whether that means saving more, paying off debt or both -- is one of the most common New Year's resolutions. It's also one of the most commonly discarded. But this year, you're going to make it happen.
What should I do in 2016 to get my finances in better shape?
It can be tough to save money or pay off debt when you're in your 20s and are just trying to make it to payday. Break up your big, yearlong financial goal into smaller, more manageable ones and you'll be more likely to hit them. Plus, you can celebrate every time you reach a milestone (that's four times the cupcakes, happy hours, Anthropologie candles -- whatever your poison).
Ask a friend to join you so you can keep each other accountable, and so someone will be as excited as you are when you finally know where all of your money is going. Here's a plan to get you started.
By March 31: Save $500 in an emergency fund
Save $150 to $200 a month in a savings account linked to your checking account. The idea is to build an emergency fund, an account you dip into if you need money for an unexpected expense (think medical bills or car repairs, not vacations or holiday gifts). I set up an automatic transfer to savings the day after I get paid so I never see the money.
Maybe you're wondering how you're going to save that much. My colleagues at NerdWallet came up with 10 ways to find fast cash and 50 ways to make money part-time. I started brewing my own coffee in the morning and making big meals in a Crock-Pot so I wouldn't have to buy lunch. That's at least $10 saved a workday, $200 a month. No excuses, right?
By June 30: Pay more on your student loans
A lot of 20-somethings are dealing with big monthly student loan bills, which eat into their cash flow. You can streamline your payments by picking a different student loan repayment plan or refinancing student loans if you have a solid income and credit score.
Also, now you're in the habit of saving a couple hundred dollars a month in your emergency fund. Once your savings account is at a level you're happy with, start applying that amount to your student loans instead. Paying extra each month, beyond the minimum your student loan servicer charges, is the best way to attack your loans.
You can put your money toward a small loan first and pay it off, which some grads say gets them hooked on doing it again. Or you can pay down your highest-interest loan, which will save you more money.
By Sept. 30: Put $500 in a Roth IRA
Now it's time to think about the seemingly far-off future. New graduates won't retire until 75, according to a NerdWallet study, but the average 23-year-old could retire five years sooner if she starts saving 10 percent of her salary today. I don't know about you, but working until 70 sounds a lot less depressing than working until 75.
First, make sure you're participating in your employer's 401(k), especially if your company matches your contributions. Boost your savings in a Roth IRA, a retirement account that you contribute to after you've paid income taxes. You'll pay taxes when you withdraw from your 401(k), but you won't have to when you clear out your Roth IRA.
Robo-advisors make it easy to open a Roth IRA. They invest your money for you according to the amount of risk you're willing to take. Look for one with a low minimum account balance and low fees, and set up an automatic transfer like you did for your emergency fund.
By Dec. 31: Save for a short-term goal or invest
You're pretty much a financial ninja at this point, but I bet there are other things you want to plan for -- like buying a house or getting married. Generally, if you're saving for an event that's less than five years from now, don't invest; you're not as likely to see stock market gains on a short time frame. Keep it in an online savings account instead.
If you think you'll use the money you save in, say, 10 years or more, consider opening a brokerage account and investing beyond your retirement accounts. Be careful to make sure your overall portfolio is balanced and that you're not paying too much in fees; robo-advisors can help.
Imagine next New Year's Eve, when you have an emergency fund, a student loan payoff plan, and you're saving for the future. Maybe then you'll resolve to start that gym regimen you've been wanting to try -- maybe.
Calling all HuffPost superfans!
Sign up for membership to become a founding member and help shape HuffPost's next chapter