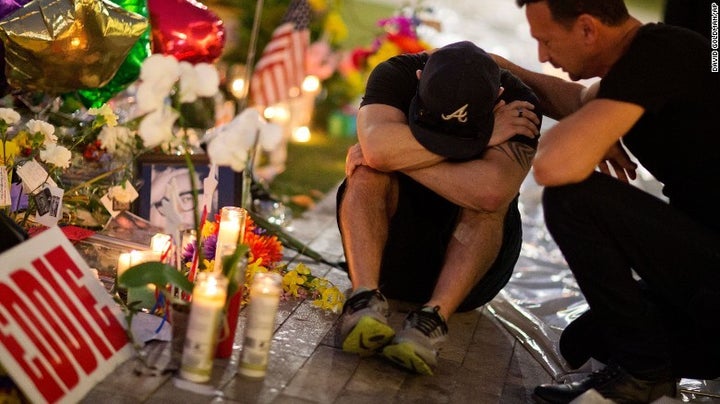 Last year, 49 people lost their lives in the Orlando massacre at the LGBTQ nightclub Pulse in the worst mass shooting in recent U.S. history. Dozens more were injured.
Bars and clubs have long been a place for LGBTQ community members to gather and simply be ourselves, as few other safe spaces exist. As an openly gay Latino myself, I know that this tragedy has been deeply felt by both the LGBTQ and Latinx (a gender-neutral alternative to Latino/a) communities throughout the nation and the world.
Perhaps the most affected by this tragedy are the families (both biological and of-choice) and loved ones who were left behind. I recently sat down with Vilma Torres, a Safe Horizon expert who works with families and friends of murder victims to better understand what loved ones may experience after a tragedy of this magnitude and how as a society we can best offer support.
Brian: It's one year later. What may be some of the common experiences and feelings of the loved ones who lost someone in the Orlando attack?
Vilma: The first year is such a challenging time. Often, families are having a very difficult time coping with the grief and the heartache.
People deal with their grief, heartache, and pain very differently. What happened in Orlando was very violent, so you may have family who are still dealing with how violently their loved one actually died. They may not be ready to come to terms with that horrifying fact.
For some, they may just now be dealing with the separation. They know that this person is no longer physically in their life, and they need to adjust to the new reality.
Brian: How do anniversaries of a death affect surviving family members?
Vilma: In the event of a violent death, I often hear from survivors that on an anniversary they are replaying the events of that day, replaying the conversations. Surviving family members and friends are thinking that a year ago on this day, [their loved one] was still alive. They replay their last conversation with that person.
Some want to do this in private; they don't want people to bring up that today is the anniversary of the death. Some people say that they really want to focus on how he or she lived[and not how they died]. For some it's a very quiet day, for others it's very public where they might want to do something to commemorate that person.
Some families talk about people reaching out to them during the first anniversary. It's the years after that some are upset that nobody calls anymore, no one acknowledges that today is the day.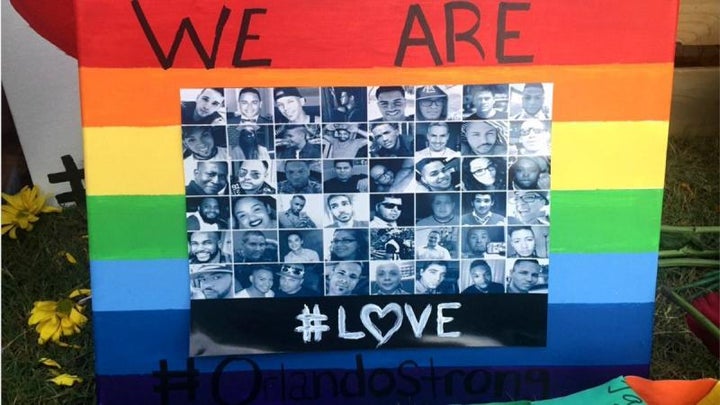 Brian: How may the heightened media attention on the anniversary affect surviving family members? How is it for a family member to have their loved one's murder covered in the news?
Vilma: I think that's always very difficult. I mean, we have definitely seen that in the coverage of the London attacks, Sandy Hook, and 9/11, where you have no control over that. It is 24/7. Horrific scenes are being replayed over and over, and that can be very challenging to families. Sometimes you turn on the TV and all of a sudden they can flash something and it will bring you back to the sights, the sounds, the smell of where you were when you first heard about your loved one.
We know that the media is there to inform us, but it can be very difficult to see those visuals, the trauma, the blood, and the bodies playing out on television. You're hearing details you may not want to hear, and they are referring to your loved one as a victim, as a statistic, but they had a name and an identity.
This is why it was so important that Anderson Cooper read the names of every individual who died in Orlando [as we have seen done for victims of 9/11]. He made it really very personal, recognizing that these are people, who have family, friends. These are people with identities, names, and faces.
Brian: How can we as a community be sensitive to these grieving family members and loved ones?
Vilma: What I often hear from survivors is "ask, don't tell." People don't realize that, on days like this, the grieving want to be able to do what they feel comfortable doing. You should be sensitive to what kind of help and support you can offer. They may not want to face the world on this day, but they have responsibilities to get their children to school, responsibilities at work. Sometimes asking what they need on that day: groceries, laundry, pick the kids up ― that can be a gift for someone who doesn't want to worry about one more thing.
I still remember going to a mother and she told me "be careful, there is going to be media outside the door. Don't say my name, make sure you don't ring my buzzer. Ring another buzzer, they already know," and it's sad she couldn't even leave her house. However, others were able to help her, and that stems from asking what they need versus me telling you what you need.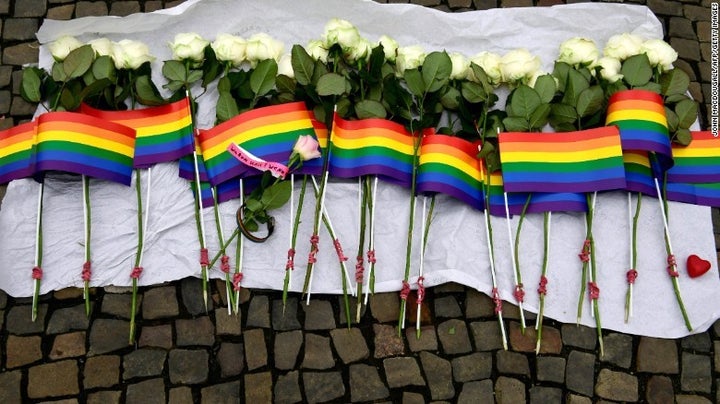 Brian: What can the grieving or healing process look like for a surviving family member?
Vilma: Everyone handles this differently. There is no right or wrong way of dealing with grief. How a loved one dies can also impact how someone grieves. Families can experience… grief as a result of a natural death or an unnatural death, and grieving from an unnatural death may include dealing with the trauma of the violence of how your loved one was killed. That in itself creates images and intrusive thoughts for families and how do you manage that? Sight, sound, smell; you can hear a siren and that siren can bring you back to the moment of when you were walking into the emergency room.
One of things we talk about in our group is that with grief you can't go over it, you can't go under it, you have to go through it. Grief is hard work and adapting to the person that you are after this tragedy can be difficult.
Brian: How can these families best take care of themselves during this one-year anniversary?
Vilma: It's whatever the family thinks is going to help them. As a service provider, it's really about what we can do for you. With the families of loved ones who were killed in Orlando, it would really be about hearing from them and finding out what they need from us and what support we can provide.
When it comes to one-year anniversaries, if they want a very quiet and respectful day, or they don't want to turn on the TV, or they don't want to be reminded that today's the day of their loved one's murder, it doesn't mean that they forget the other 364 days of the year. I think sometimes there's a lot of focus on anniversaries, but it doesn't mean their family members are not thinking of their loved one the other days.
Vilma Torres is an expert on the effects of trauma and grief, She works with families and friends of murder victims through Safe Horizon's Bronx Community and Court Program.
Jason Cohen contributed to this story.