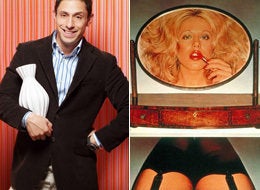 Jonathan Adler, interior designer, potter, TV personality and bon viveur fields your decorating dilemmas. This is the first installment.
The wife is always right unless the husband is gay......
My husband and I have just bought a new apartment on the Upper West Side.
When it comes to decorating we have very different ideas. I like color and glamour: he is very beige and boring. How do we get started?
We have a saying in my company: The wife is always right unless the husband is gay. This is an excellent saying and questioning your husband's sexuality is a great way to get him to shut up.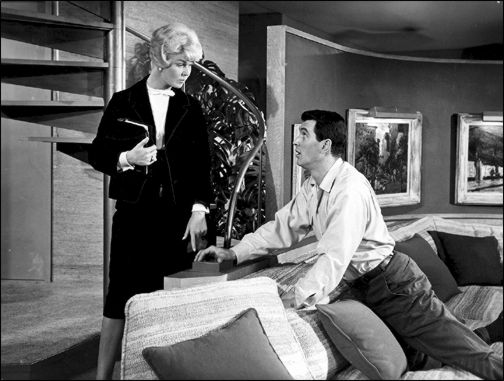 Assuming that this is not the case and your husband is straight (is he?), you simply have no recourse other than to eliminate him from the process. Take into account some of his functional needs, and then ignore everything else.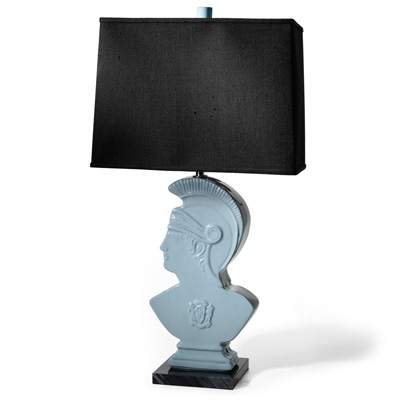 If you try to incorporate two differing points of view you will end up with an incomprehensible hybrid, leaving you both feeling luke warm.
Sooner or later hubby will realize that COLOR
is a great ANTI-DEPRESSANT and that GLAMOUR is good. Beige and boring is bad.
p.s. While we're on the subject, please ask your husband to stop wearing pleated Dockers and to stop attaching his Blackberry to his belt. Thank you.
a little bit of porn goes a long way....
I am a single guy (straight) who loves photography and have every intention of becoming a major collector once my hedge fund delivers. Any suggestions on how to contend with a bunch of blank walls in the meantime?
A few years back I was at the flea-market on 26th street when I came upon a Pirelli Calendar from the early 70's. The exquisite photos were by a Brit photog called Duffy.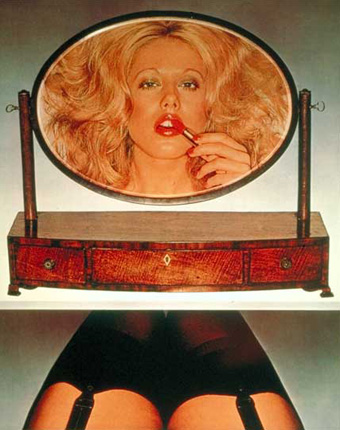 Dissected and framed, these images made a great installation in my hallway. Groovy, sophisticated, and ever so slightly kinky, this soft core 70's porn is stylish and chic without being sleazy.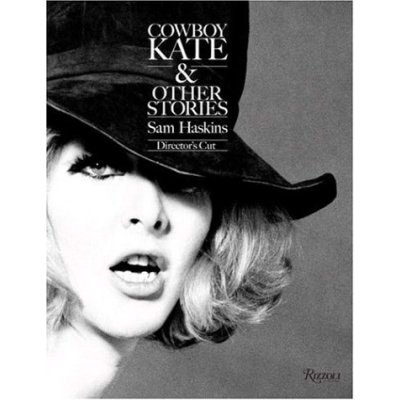 This got my mind working. Maybe there were other calendars and oversized poster books on E-bay with the same level of artistry and sizzle. Before you you could say HELMUT NEWTON I had found a whole bunch of them.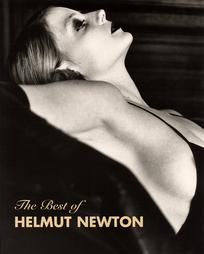 When it's time to frame your new collection of soft-core porn, think butch and traditional; think of how a patrician old lawyer would frame his diplomas.
Other names to Google for your instant soft-core porn collection: Elmer Betters, and Allen Jones.
Have your own question for Jonathan? E-mail it to dearjonathan@jonathanadler.com
*By submitting this email to dearjonathan@jonathanadler.com you acknowledge that your email address may be added to a contact database and that the Jonathan Adler Company may send you promotional materials involving Jonathan Adler products. Your information will not be sold or distributed to any other organization, public or private and you may opt out of receiving our correspondence by adding your name to the unsubscribe list here.

Popular in the Community