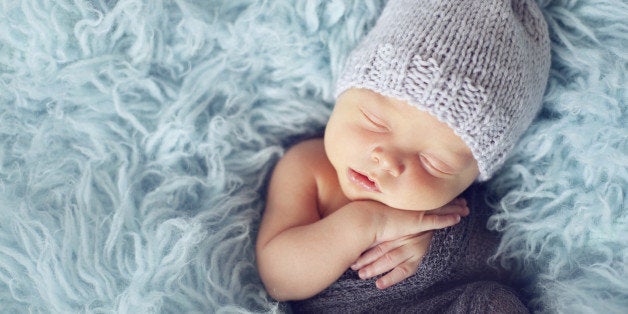 Hi Diane,
Can you share your advice on the etiquette of dropping by a friend or family member's house after a new baby arrives? Our circle was trying to be helpful but made things more stressful when we brought our newborn home. We have lots of friends going through the same thing and thought it would be good to hear from you.
- S.H.
Dear S.H.,
What a great question; many of us can relate to this scenario! The excitement over a new arrival often leaves everyone feeling overwhelmed. Here are my tips on celebrating a baby without forgoing your good manners.
Wait for the invitation.
It may not come as a formal request, but allow the new parents to encourage the visit. Dropping in without warning, or showing up at the hospital without prior permission may not be appreciated by all new moms and dads. Even parents and in-laws have been surprised at the level of involvement that is desired by their adult kids.

Don't grab.
Stretching out your arms may feel natural, but not every new parent wants their baby to be passed around. Let mom (or dad) ask, "Would you like to hold her?" As a visitor, be mindful of your health and if you have a cold or "allergies" (code word for feeling sick), stay away.

Bring food rather than flowers.
When visiting at home, remember a platter of veggies and snacks or a favorite dish. It's difficult for mom and dad to get back into the routine of cooking when they are sleep deprived. It's also a nice gesture when they find themselves entertaining without a few snacks to offer family and friends.

Parents and in-laws can be more than visitors.
Offer to be an extra set of hands at home and set up a "serve yourself" station with fresh fruit, baked goods, cheese and deli sandwiches, a carafe of coffee and bottled water so guests can help themselves to refreshments.

Follow the visiting schedule.
The new parents have likely established a certain number of visitors a day (or week) that is realistic. It's impossible for them to return everyone's call when they are first home from the hospital. Touch base about when it would be most convenient to stop by before popping in.

Friends can help.
Whether it means acting as the unofficial "gatekeeper" or organizing a list of food deliveries, BFFs can be invaluable when parents need someone to take the pressure off of them. Often times, older kids have sports practice, dishes need to be washed, or mom would love a long shower. There are many ways a close friend can make themselves both welcome and useful.

Don't forget to follow up after mom and dad return to work.
There will probably be an emotional transition when it comes time to leave the baby during the day. Every parent is different and asking what you can do specifically to make the transition easier will lessen the anxiety. It may be something as simple as meeting mom for lunch, or grabbing some diapers and formula at the grocery store. Delivering a surprise meal and a framed picture of the baby is a thoughtful gesture that will be a happy surprise.