When it comes to lawyer video marketing, the results speak for themselves. When it comes to choosing an attorney building trust is important and this can be done by introducing your firm online and providing educational content to put clients at ease before they walk through your door. In our series, Ask the Expert, we interview attorneys and legal marketing professionals that are using traditional and non-traditional methods to market their law firms. If you would like to contribute to the Ask the Expert segment, fill out this form.
Article courtesy of interview with Divorce & Family Law Attorney, David Ward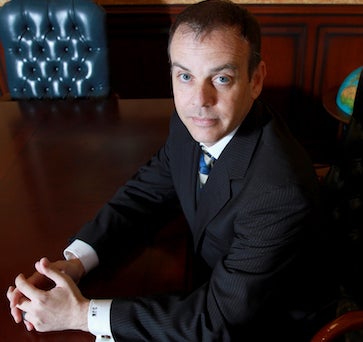 How has legal marketing changed in the last 10 years?
The biggest changes have been the shift to content and information based marketing, and the need to use a multi-media approach. Ten years ago, if you had a small static website that focused on who you were, it was usually going to produce good results, provided it was in a couple directories. Today, if you are not constantly putting out useful content and taking advantage of video, email, and direct mail to do it, you are at a severe disadvantage to your competitors. Social proof in the form of reviews (online and offline) has also become essential to effective marketing.
Where is legal marketing headed?
As the market place has and continues to become more and more crowded, the need to distinguish yourself from other lawyers in your practice area will be an indispensable part of effective marketing. In other words, we have to give people a reason to choose us over our competitors. In addition, relationships are really going to be driving a lot of business in years to come. People do business with people they know, like, and trust. Working to cultivate relationships early on and continuing to develop those relationships through constant contact is where smart marketers are spending more of their time.
How can law firms build brand awareness?
For most firms, brand awareness is a byproduct of developing and maintaining relationships with clients and referral sources. However, the most effective way for most firms to build brand awareness is by becoming an Authority, Celebrity, and Expert (ACE) in their particular niches. Writing and publishing books, and appearing on radio and television shows build your status as an ACE. Also, having an active blog and a well-developed YouTube channel with substantial content will go a long way in establishing your ACE status. Brand awareness necessarily follows from your status as an ACE.
Calling all HuffPost superfans!
Sign up for membership to become a founding member and help shape HuffPost's next chapter
This post was published on the now-closed HuffPost Contributor platform. Contributors control their own work and posted freely to our site. If you need to flag this entry as abusive,
send us an email
.