When it comes to legal marketing, if you don't do it right and do it consistently, then it will cost your reputation and money. Attorneys must use marketing to build authority and expertise. This can be done by creating educational content to put clients at ease before they walk through your door.
In our series, Ask the Expert, we interview attorneys and legal marketing professionals that are using traditional and non-traditional methods to market their law firms. If you would like to contribute to the Ask the Expert segment, fill out this form.
Article courtesy of interview with Pamela DeNeuve, Law Firm Strategist
How has legal marketing changed in the past 10 years?
A decade ago, clients hired a law firm who they trusted. Invoices were not questioned. The law firm was like an extension of the business, like a family member.
Today ten years later, Clients are no longer loyal to the firm. Looking to cut costs, customers will hire another attorney because they are cheaper.
Law firms have to become more competitive. Attorneys have to seek out new business. An attorney who thinks their job is only to practice law is mistaken.
It is necessary for Lawyers to go out and network regularly. Law firms want to create a brand. Attorneys who want to survive must incorporate ongoing business development into their practice. Social media is not an option it is crucial.
For an attorney to be successful, they must find new potential clients. Sales and marketing have to be an integral part of the law firm's activities.
Having a social media presence is not optional. Lawyers must learn or hire someone to take care of their ongoing social media.
Where is legal market headed?
I hate to say this, but the legal market is moving towards a crash and burn.
Law firms are using a business model that worked in the 1950's but no longer works. The billable hour, the model of building a firm's profits on associates is not a profitable model. The top 400 law firms spend $9.1 Billion on turnover. That is twice the salaries of the NFL players combined.
Law firms are hemorrhaging money out the back door while trying to bring in business in the front door. The business model must change for law firms to sustain themselves.
How Can Law Firms Build Brand Awareness
Law firms need to begin with the basics. Make sure that your website is up to date. Lawyers must get a presence on Social Media. Video is a valuable tool to get noticed on social media. Video must be placed on the website. Regular video messages on social media keep the lawyer and the law firm in front of potential clients.
A firm can become more competitive, by using social media, marketing. Having a business development strategy is not optional.
The lifeblood of the firm depends on consistently bring new business into the firm. Everyday attorneys want to take at least one or two actions to build brand awareness out into the world.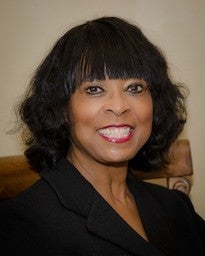 She knows lawyers, solicitors and law firms. She understands the demands, the stress, burnout, addictions, and problems that lawyers face. She has advised and counseled since 1992. She knows you cannot understand why you have no motivation and things look bleak. Pamela can help you get back on track. Learn more about Pamela at http://pameladeneuve.com/
Calling all HuffPost superfans!
Sign up for membership to become a founding member and help shape HuffPost's next chapter
This post was published on the now-closed HuffPost Contributor platform. Contributors control their own work and posted freely to our site. If you need to flag this entry as abusive,
send us an email
.