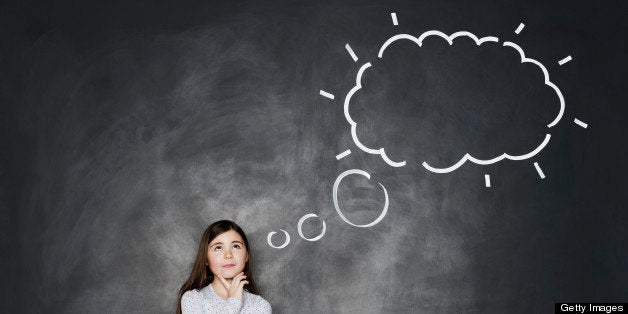 Public money spent on early childhood education pays immediate dividends, in that it allows parents to work, and pay taxes, and provide futures for their kids.
It is also an investment in the future. Nobel Prize winning economist JJ Heckman has calculated that for every dollar spent on early childhood education -- programs like childcare and afterschool care -- society reaps $8 back. To spend on teaching children in the first three to five years of life is to reduce the cost of the juvenile justice system, lower the rate of divorce, decrease drug addiction and increase the percentage of a generation that goes to college -- all reasons cited by the Obama administration, which has made these programs a centerpiece of the president's agenda for a second term.
And yet, early childhood education programs are facing sharp cuts in New York City this year. The Campaign for Children, a non-partisan coalition of 150 early childhood education and after-school organizations, warns that they are facing more than $130 million in budget cuts, which would affect 50,000 children.
Tomorrow I am going to ask those who would be the next Mayor of New York, what they plan to do about it.
Among the questions I am planning to ask:
As Mayor, what is your vision for high-quality child care and after-school?
Specifically, will you increase the number of children who have access to high-quality programs? If so, how?
What do you believe is necessary to keep excellent teachers and staff members in early childhood education and after-school programs, and what would you do as Mayor to attract and retain a qualified workforce?

It has become the norm for the city council and the Administration to "play chicken" with the budget -- with the Mayor's office threatening to cut critical services such as firehouses, library services, and after-school programs, the Council restoring them for one year, and then everything beginning again for the next budget. What would you do as Mayor to stop this budget dance and create stabilized systems?
Now, it's your turn. What would you like to put to the candidates? Leave your thoughts in the comments and I will let you know how they answer.