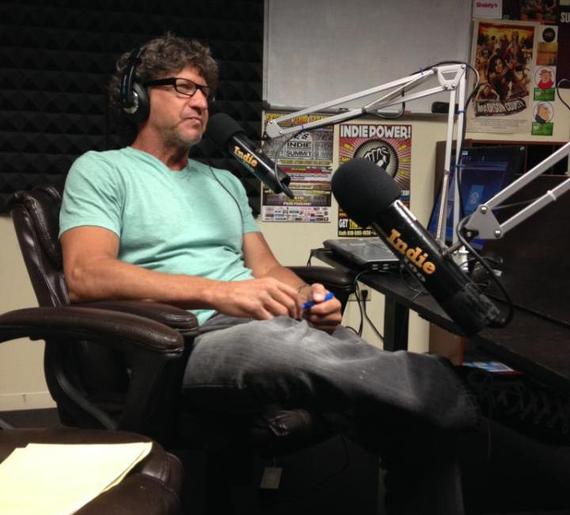 When Gary Garver asked comedian Dave Shelton to be a reoccurring guest on his KCAA Morning Show which airs in the Riverside/ San Bernardino area, he didn't anticipate getting sued for it, but that's exactly what happened and it was no laughing matter.
In one of the most curious entertainment cases in recent memory, Gary Garver, formally of the Howard Stern Show and the host of KCAA's "Controlled Chaos" Morning Show faced off against comedian Dave Shelton at the People's Court in Stanford Connecticut in January of this year. The episode will air on Thursday May 5th 2016.
Shelton originally filed the case in Los Angeles against Gary Garver and also against Fred Lundgren, the station's CEO. Shelton claimed he had been promised compensation for his appearances on Garver's Morning Show. Garver and Lundgren insisted that no such promises were made and that Mr. Shelton's appearances on KCAA provided publicity for the comedian that was equal to the value of his performances and making such trades are the standard exchange for radio appearances.
The People's Court heard about the case and asked that it be remanded to their jurisdiction. The LA Court approved the change in venue after all parties agreed to abide by The People's Court decision.
Legally, a decision of "The People's Court" is like binding mediation. The best part about the outcome of the "trial" is that all travel expenses are paid and regardless of who wins, the Court pays the settlement.
Shelton sued Garver and Lundgren for $10,000.00, but with the TV Court's intervention, there was no way to lose which made it easy to trust the good judgement of the most Honorable Judge Marilyn Malian.
It was an amazing event. Think of going into mediation and knowing that regardless of the outcome, the mediator pays! From our perspective, it was an expression of jurisprudence at its best.
Shelton and Garver traveled to the People's Court in Stamford, Connecticut on January 20th 2016, where the case was tried and decided.
On the same day as the trial, Fred Lundgren appeared Pro Se before the California Labor Commission to defend KCAA on a labor grievance filed by Shelton in the same matter. Lundgren was successful in getting that case dismissed with prejudice.
To find out who prevailed in this comedic People's Court case, watch the May 5th episode entitled "Ripping Off A Radio Star".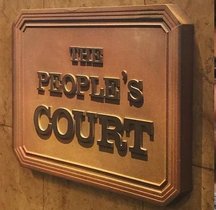 Check your local listings for broadcast times in your area.
Calling all HuffPost superfans!
Sign up for membership to become a founding member and help shape HuffPost's next chapter