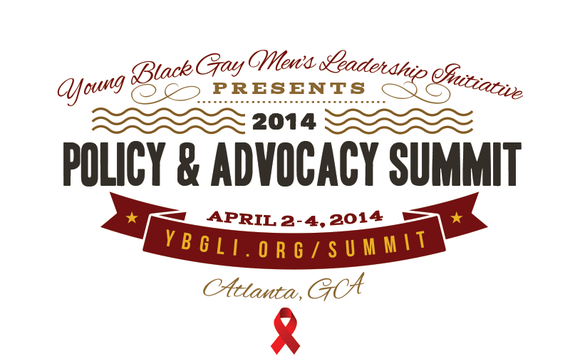 Later this week I will have the distinct honor and privilege of assisting with implementing the second Policy and Advocacy Summit with the Young Black Gay Men's Leadership Initiative. This year's meeting boasted nearly 200 applicants competing for 55 spots at the meeting. These young black leaders will engage in intensive training and discussions over the course of two and a half days in Atlanta, GA. The summit topics are designed to help the participants develop and refine their skills which will aid their current work efforts to improve the health of their community and bring about the end of the HIV epidemic.
From having experience this type of gathering before I know the power that is raises when these talented, passionate and powerful individuals come together to learn and collaborate from one another. Though they come to learn they also share and strategize in unique and creative ways with one another. The faculty and summit organizers do our best to help capture, harness, direct and provide both focus as well as opportunities to these talented young men.
The summit is focused on building the capacity and leadership of young Black men who have sex with men (YBMSM). The goals of the summit are:
1. To increase dialogue among YBMSM representing diverse backgrounds and varied experiences;
2. To educate and increase awareness of health policy issues affecting YBMSM;
3. To facilitate expansion of advocacy and mobilization efforts among YBMSM within various regions throughout the US;
4. To develop best practices and new strategies for reaching YBMSM;
5. To prioritize YBMSM initiatives that will effectively impact lives of YBMSM.
These goals seek to further the abilities of these young men, who grew up in a world that gives them ample examples of the price of business as usual. However they sit at a point of change, to move the needle is a different direction.
In this moment I stop to think, pause to consider and then realize that as amazing as this moment is, I need more. More than the strength that these young men bring to this gathering. I ask, no demands but a better response from their community. These are young men with talents, skills and are passionate that they can help move systems. They are people that want to help make a difference, people that are making a difference and when adding them into existing structures.
The President himself on February 27, 2014 outlined the need to support young black men. "Fifty years after the passage of the Civil Rights Act, black, Latino and other boys and young men of color are less likely to finish high school than their peers, and more likely to be unemployed, in poverty, or in prison -- or the victims of violent crime." All of these battles represent elements that help to lead putting men at risk for HIV. And knowing what is happening in the lives of these men, what they have been willing to give and sacrifice we have to hold to our promise of doing better.
We live in a current state where the lives of young black men are considered suspect, suspicious, criminal and utterly disposable. We live in a time where the rhetoric focuses on supporting young black men, however on the ground reality remains slow to change the conditions for local people. We must find and/or create space to bring these talented individuals together. They need a space to bring their work and lived experiences to the table.
At the end of the day it is impossible not to account for the power of the lived experience of young black gay men. There is something truly powerful to be said about a person who not only understands topics of policy, research, planning and implementation but also can translate that knowledge into practice.
The Policy and Advocacy Summit brings together passionate, committed men of vision. As they leave Atlanta they will take the knowledge gained, with newly found purpose and fire back to their states, cities and communities. I ask the larger LGBT community to remember your roots, remember the shoulders of giants that we climbed upon. Remember the shadow of a promise that generations past begged us to make, a better life for those like us. These brothers and their work continue honor that promise. They pay back the price that was paid in the blood of our fallen. They do what must be done to help us move forward. Because it's not just about HIV, it's about leadership, opportunity, acceptance, transformation and change. It's about empowerment: giving people the strength and know how to make a better world. So I ask you at the end of the follow us on Twitter at #ybgli throughout the summit. Interact with these men and help nourish the fires of changes to help them create a better world for all of us. For more information regarding the summit please visit here.
Join the Young Black Gay Men's Leadership Initiative during our Second Policy & Advocacy Summit in Atlanta, GA for a twitter town hall on the Portrayal of Black Gay Men in Media. Held on Thursday, April 3 from 7:30pm-9:00pm ET and moderated by Rig Rush, this panel discussion has an live audience and twitter users can join the conversation by using the hashtag #ybgli. If you are in the Atlanta area, join us at Hudson Grille Midtown 942 Peachtree St NE Atlanta, GA 30309.
On Thursday, April 3rd online viewers can see the live stream at here or here via the YBGLI YouTube channel. Registration is not required but requested by visiting here for attendance at Hudson Grille or online participation. By registering, you will be given instructions and updated information on how to participate online.
Questions for panelists? Email them to townhall@ybgli.org or tweet them using #ybgli.
Calling all HuffPost superfans!
Sign up for membership to become a founding member and help shape HuffPost's next chapter