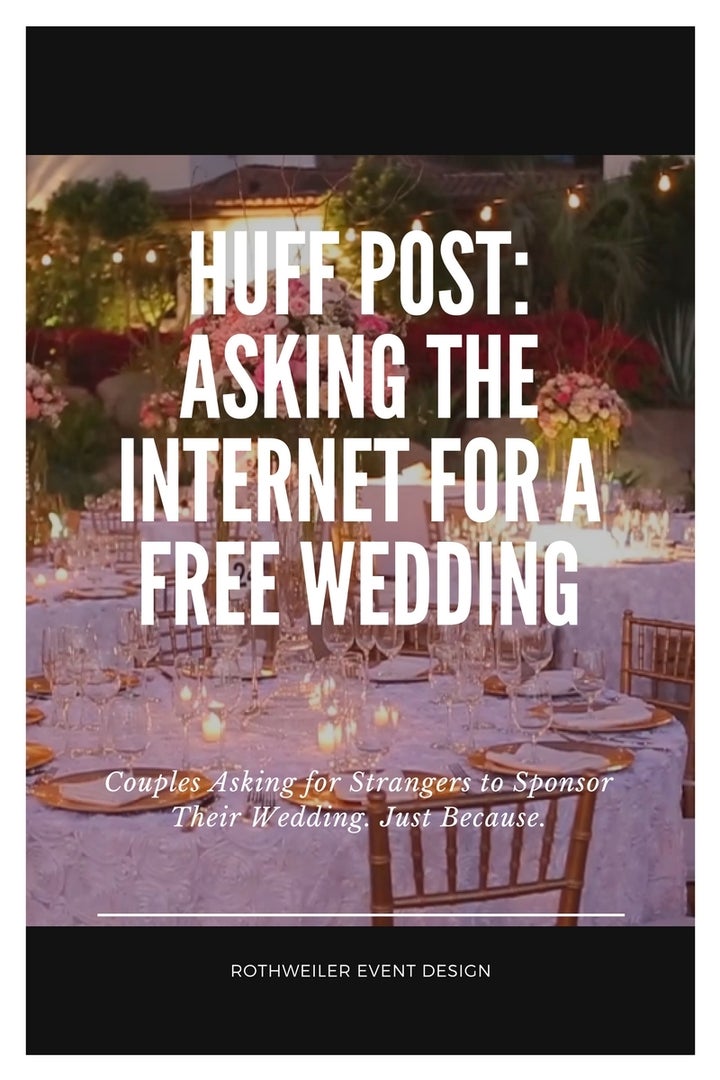 I'm pretty confident that my last words are going to be "are you effing kidding me?" because I say them so damn often. To be fair, I have very little patience for stupidity anything, and my tolerance for nonsense is very, very low. For those reasons, I can't wrap my head around many things that other people find normal or acceptable.
One of those things that some others find normal and I find ridiculous, is asking strangers via the internet to pay for stuff they want. Not need, but want. I have seen Go Fund Me style websites where people ask for money for anything from a new nose to a new house. Many of these pleas for help are followed by a tragic story where the person is swallowing their pride and begging strangers to help out.
But when you ask for a nose job because you just don't like your nose, it's a little different than asking for a nose job because your abusive husband beat you in the face with a shovel. If it's just because you don't like what you see in the mirror/what you were born with, then figure out how to pay for it yourself.
Who does it hurt if you ask? Humanity. OK? Humanity.
Sure you can ask and I've seen people get more than they even asked for. But that doesn't make it OK and maybe if your selfish story of how you need a 5 bedroom house just because wasn't on these sites, then the stories about someone needing a home because theirs burnt to the ground would get more traction. Of course, I can't imagine that the person throwing money at someone begging for cosmetic cash would also give money to someone actually in need, but anything's possible.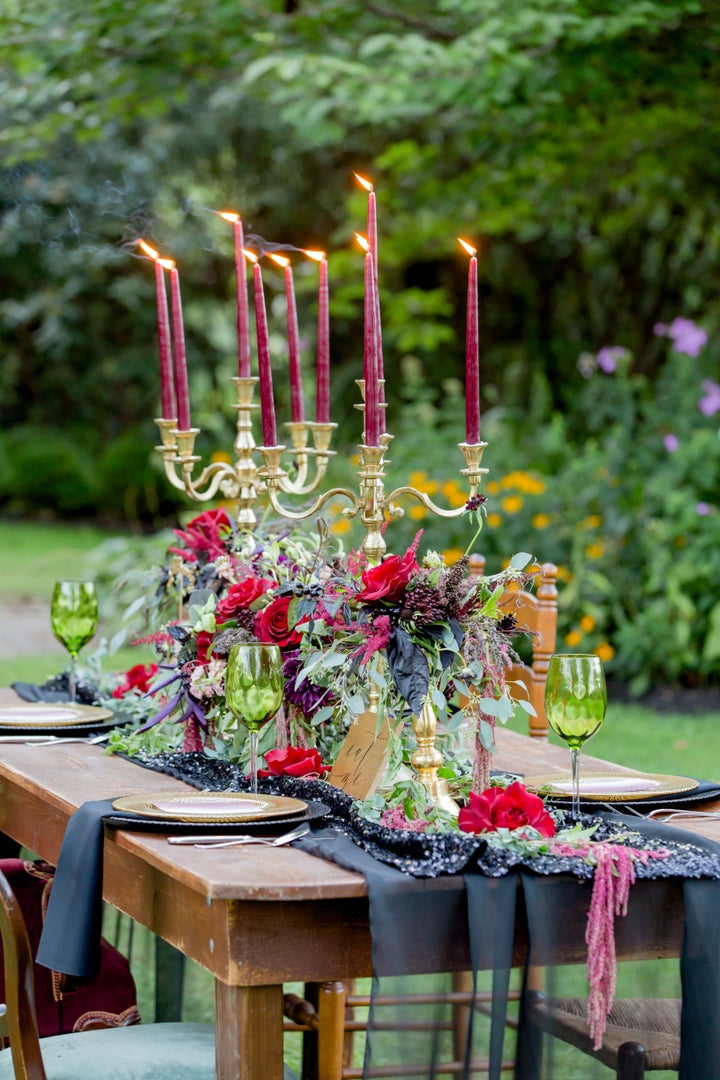 Asking for money for weddings isn't a new thing. Sometimes couples are able to ask their parents to cover at least part if not all of the cost. If it's not the parents, then it's usually other family members or very close friends willing to help out. More often than not though, couples are footing the entire bill themselves. That bill can be very high, and with most vendors requiring at least the final payment in cash, leaning on credit cards isn't possible.
In the New York City metro area, the average cost for a Saturday night, 150 person wedding hovers between $54,000-$80,000. The closer to Manhattan (or in Manhattan) you get, the higher the number is. The national average is lower, but it's still tens of thousands of dollars. These numbers are hard to swallow because they're really high (duh) and there are other bills couples are taking care of like student loans, rent/mortgage, etc.
All that said, many couples are in the same boat and paying for everything themselves, and some of them are now going to the internet for help.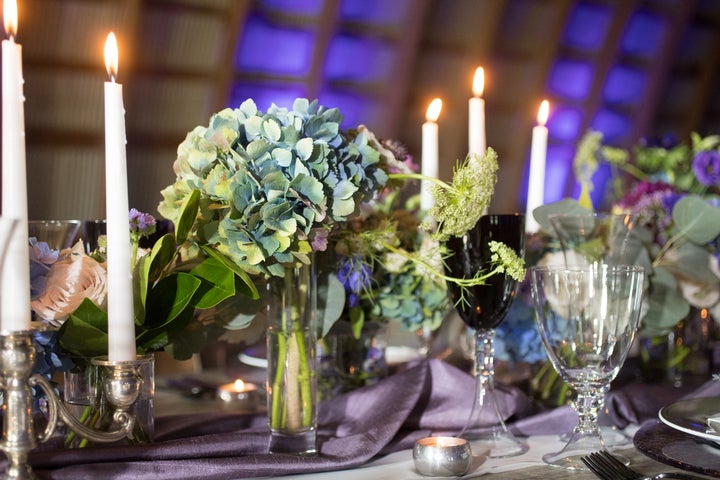 "My oncologist gave me six months to live..."
"Despite an effort to move the vow renewal date up, Margarette's health did not allow for the renewal to take place. Her family said they are so grateful for the experience as it gave her something to look forward to..."
" Chuck is currently still undergoing treatment for the cancer. This wedding has given Chuck and Marybeth something to look forward to...."
You know what you won't read?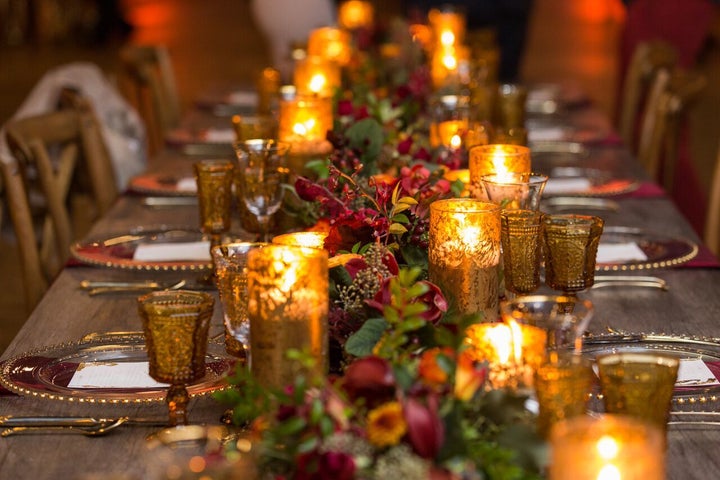 "While the two are paying for basic costs, including for each of their 150 guests, the venue and Gilbert's wedding dress, they're seeking companies or start-ups to add to their day and help entertain their guests."
The article my friend sent me is about an engaged couple looking for "sponsors" for their wedding. They have the Philadelphia venue selected and her gown is purchased, but they would love for companies to donate everything else.
In fact, groom to be David Grzybowski, would even like his suit sponsored, just as long as, you know, the sponsor doesn't put their label or information on the outside of the suit, as per the article.
Are you effing kidding me?
"That can mean sponsors providing table numbers, centerpieces or candles with their branded logo on it or start-ups offering new products in the men's or women's restrooms. The couple says they're open to talking about other ways for sponsors to get involved."
I suppose bands and DJs will be clamoring to perform for 4-6 hours without getting paid a dime, right? I can't imagine the dozens of florists that wouldn't happily shell out thousands of dollars of their own money on flowers for this couple. Perhaps I should contact these two and offer to plan everything for nothing because I damn sure don't want to miss out on this incredible opportunity! I mean, they are open to talking about how to get involved! Where do I sign up???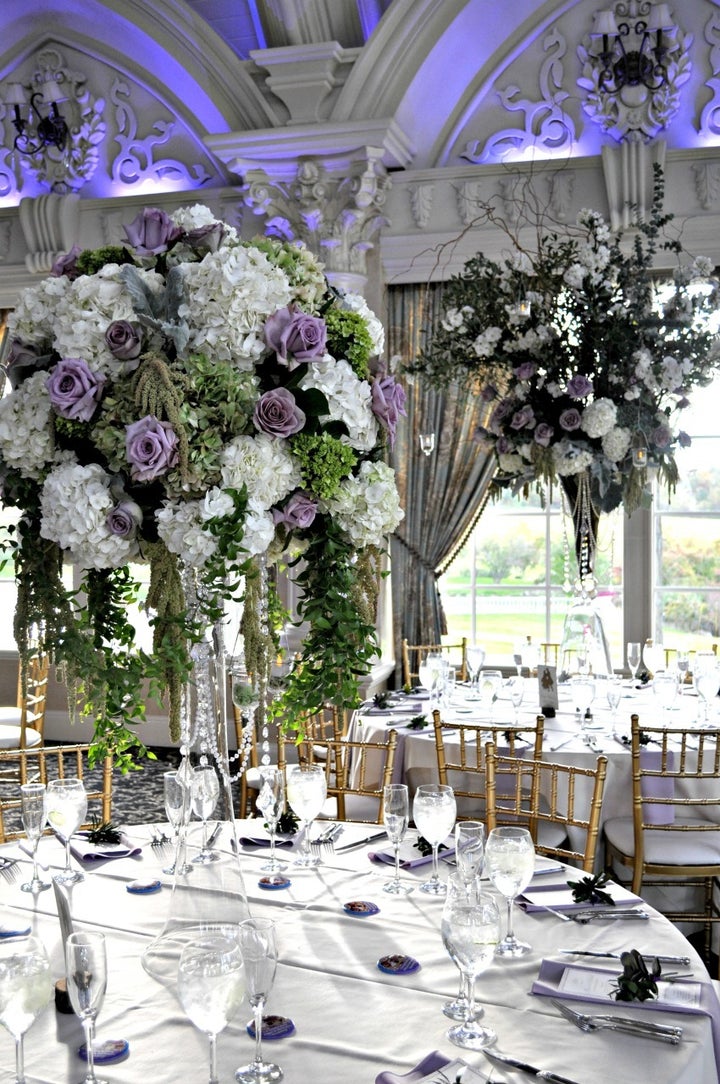 Don't everyone line up at once to donate wedding related items to some random delusional couple that might not even let you get your name out there in exchange for whatever you provide! Specifically:
" ...They're seeking companies or start-ups to add to their day and help entertain their guests "
So they are looking for start-ups, but aren't offering any sort of exchange. They sure as hell aren't exchanging money and they aren't offering any type of promotion either. Then again, these people are nobody, so twitter mentions are worthless here, and tags on Instagram...well, who cares?
It's basically: give us stuff. KThanksBye.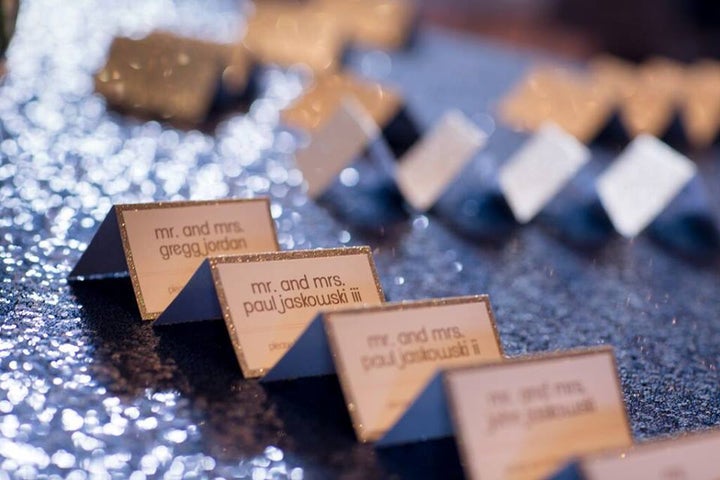 The article starts off by implying that bride, Jodi Gilbert, was joking around with the hashtag "Looking for a Sponsor", and continues with how the wedding will still go on, sponsors or not. This seems to be some grand experiment to see what they can get for free, and while it may seem harmless to them and I suppose those closest to them, it isn't harmless at all.
I recently had a consultation with someone who's BFF is getting married and she wanted to ask me about wedding planning services. We spent a fair amount of time on the phone discussing details and eventually got around to cost. After some negotiations and trying to land on a number that might work, I didn't hear back for a week or so. When I did hear back, the friend told me that the cost of the wedding would be too high for them to afford a planner, but if I "ever do any pro bono work, they are a really great and deserving couple."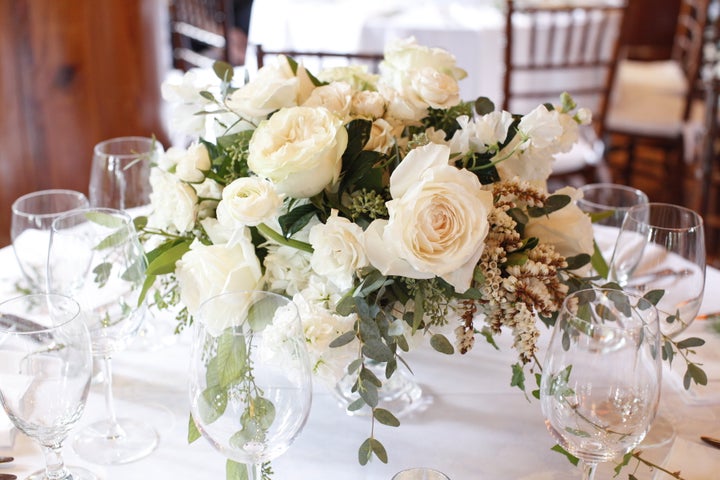 I know I am not alone in thinking this "asking for free stuff for our wedding/asking for others to pay for our wedding" concept is ridiculous. The comments from the article include things like:
"I really can't understand what gives 2 people the audacity to ask companies to pay for their wedding when there are people who can't even afford to get married at the local VFW lodge."
"Have it at the court house. It is cheaper. Then you both don't look like cheap douches."
"Give me a break. This is absolutely pathetic and I hope they look back on all this and regret how dumb and pathetic they've made themselves look. For two people who work in PR and Media I would say this is a PR nightmare."
That's right. The groom is in public relations. Which means he should absolutely know better. I also guarantee that he wouldn't be doing any PR work for random nobodies unless he was getting paid.
In fact, I am willing to bet (having several good friends in the PR industry) that he has been approached for "sponsor style" freebies and unless it was for some charity or big name celebrity, he scoffed at it and didn't do the work.
It may be surprising to some of you, but many celebrities don't have to pay for things like weddings because there are vendors willing to gift things in exchange for publicity. Having personally planned parties for a handful of celebrities, I will never forget walking down a venue hallway and hearing the client say that she would "never pay for anything" because she gets everything "for free."
David and Jodi aren't celebrities. Well...not yet. And they don't have terminal diseases so this isn't a charitable case.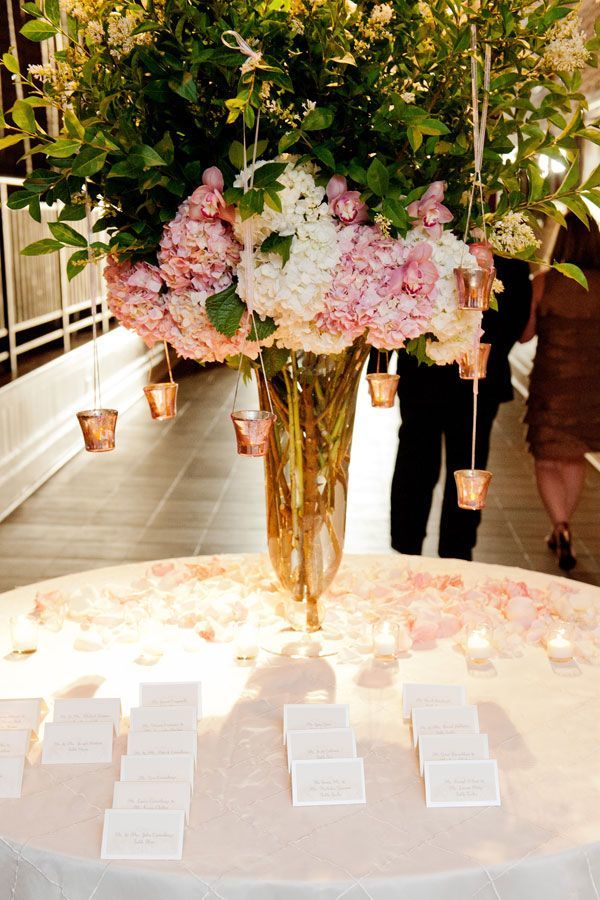 Just like many wedding professionals, public relation experts don't necessarily offer a "tangible good", which makes the general public think they are entitled to it for free. If I am right (I am), and he has been asked to work for free without ever actually doing that, then he really has no business asking for these sponsors. At all.
It might have started as a joke, but no one is laughing.
While we're gambling, I am also willing to bet that he pitched this story to several outlets, including NJ.com (that ran the article), to help get those sponsorship deals rolling in. I felt compelled to grant his wish of exposure by writing this article.
Let's see if it backfires.
Congratulations Jodi and David.
Related
Popular in the Community