As Syria descends further into civil war, the country's first lady will be keeping track of how many steps she takes, calories she burns, hours she sleeps and what food she eats.
The Jawbone UP is a $129 activity tracker that goes with an app and measures movement, sleep and meals. It's part of growing category of wearable devices that aim to help people change their habits and improve their lives based on keeping track of data.
Sanctions prevent U.S. companies from trading with the Assad regime, so it's unclear how the first lady was able to purchase the Jawbone UP. Emails leaked last year, however, showed that the couple sidestepped international sanctions in order to buy items such as clothes, designer shoes, furniture, a fondue set and apps and music from the iTunes store.
Jawbone declined to comment. According to the company's website, it does not appear that the product is available for purchase in Syria.
(One of the photos showing the Syrian first lady wearing a Jawbone. Story continues below.)
The photos appeared on the regime's recently created Instagram account, which shows a slew of propaganda images, including photos of the couple visiting the wounded in hospitals, the president greeting troops and the first lady consoling a weeping child.
Before thousands of people lost their lives in the bloody conflict, Asma Assad was praised by many in the West as Syria's perfect first lady. A British-educated banker, she was considered to be a bright, modern and stylish representative for the presidential family around the globe. Vogue called her "a rose in the desert." The French magazine Paris Match saw her as "the element of light in a country full of shadow zones."
But more than two years into the bloody war, Asma Assad has drawn criticism not only for standing by her husband as his regime ordered the killings of thousands, but also for her lavish lifestyle during a time when so many of her countrymen are living in deplorable conditions.
Reuters notes that Asma grew up in London and worked at JP Morgan before marrying Bashar in 2000. The couple has enjoyed a luxurious lifestyle -- shopping in London and dining with royals, presidents and celebrities.
U.S. sanctions against Syria have been in place since 2004, but have been expanded since the regime's crackdown on the opposition. Sanctions target the country's leaders, security forces and petroleum industry, as well as the presidential family and individuals within the Assad's inner circle.
Related
Before You Go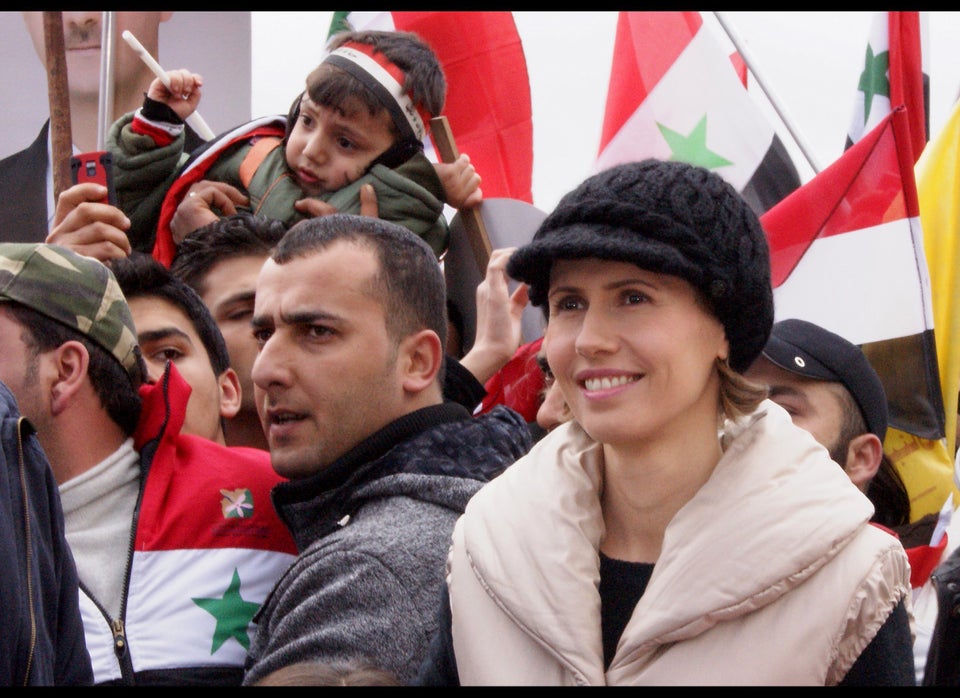 Asma Assad
Popular in the Community