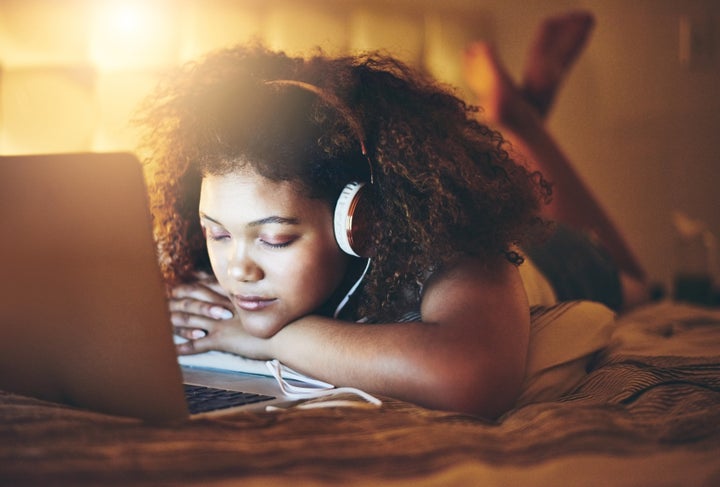 A woman is sitting at a table, her face hidden as she displays an ad pamphlet. She speaks softly into the camera's microphone as she goes over every product listed on the glossy page in immense detail, pausing to tap on her phone or turn a page slowly and deliberately. It's not some novel attempt at product promotion but rather a pretty common scenario that appears in a batch of auditory-focused videos that have found their way to the internet masses over the last few years.
The online phenomenon employs autonomous sensory meridian response, or ASMR, a pleasurable physiological sensation induced by listening to certain sounds. The experience is a mostly unstudied concept among researchers and mental health professionals. But with more than 13 million ASMR videos on YouTube from creators all around the world, ASMR has clearly already gained a following among the public. (Even lifestyle outlets like W magazine have tapped into it, using ASMR as a way to conduct celebrity interviews.)
ASMR isn't a revelatory concept for those who experience it. It's often used to help relieve stress, anxiety and insomnia. According to one ASMR study from the department of psychology at the University of Sheffield in England, ASMR creates "tingling sensations in the crown of the head, in response to a range of audio-visual triggers such as whispering, tapping, and hand movements."
Many people claim the effects of ASMR help them with their overall mental health ― and they want more experts to research it and get on board.
The Large Power Of A Quiet Video
ASMR videos don't often feature high production values; rarely do they require special effects or massive editing. In fact, some of the most successful ASMR content looks more like intimate confessionals, in which the video creator ― known in the community as an ASMRtist ― sits in front of the camera and engages in relaxing behavior that triggers viewers' response.
The most common triggers include soft sounds like whispering, blowing into a microphone and tapping on objects like a glass bottle, as well as envisioning that your head is being touched. Role-playing, in which the video creator pretends to be a receptionist at a doctor's office or a librarian assisting with book checkout, is also popular. And clips of painter Bob Ross have been known to prompt so-called brain tingles in some viewers.
For Kayleigh Hughes, 27, of Austin, Texas, ASMR videos provide her with an additional means of coping with her migraines and anxiety.
"I originally started listening because I had migraines all the time, and it helped me manage those while waiting for medication or sleep to hit," she said. "I quickly started using it to calm down when I was panicked and soon started using it as a sleep aid because my anxiety makes it hard for me to clear my head and fall asleep at night."
In addition to watching ASMR clips ― specifically, role-play videos set in fictitious salons and spas ― Hughes uses other treatments to improve her mental health. She said she goes to therapy and takes medication but credits the mindfulness she practices with ASMR with helping her achieve further relaxation.
Kiley Bonnibel Powers, a 20-year-old from Palm Springs, California, said ASMR provides an online support system. Through the videos, Powers said, viewers can feel connected with others around the world who are going through similar mental health struggles. Powers found ASMR through social media chatter but didn't expect that the videos would have a personal impact.
"I found a video titled 'Late Night ASMR' by Ephemeral Rift," Powers said. "All of a sudden, ASMR stopped being role-plays that occasionally made me laugh and turned into a community of people who understood me. I stopped feeling so alone, because I knew I wasn't."
"All of a sudden ASMR ... turned into a community of people who understood me. I stopped feeling so alone, because I knew I wasn't."
ASMR may work for some, but Sarah Keedy, an assistant professor of psychiatry and behavioral neuroscience at the University of Chicago, said there's not much in the way of medical science that backs such claims yet.
"ASMR is a low-risk thing," she said. "People perceive that it's helping them relax, so what could be wrong with it? And that's true because it is a reasonable means of treatment. However, if you're truly suffering and you are trying to find appropriate help, you should ask for appropriate help. The internet and its availability of information can interfere with people's judgment in asking experts for help."
Leslie Villarama, a 19-year-old from Austria who uses ASMR to cope with anxiety, depression and panic attacks, agreed with Keedy's point, noting that her use of the process has not been a cure-all for mental health issues.
"ASMR did in fact positively influence me, but it's not for everyone," she said. "It's important to keep in mind that ASMR does not exactly help mental health issues completely. A lot of [ASMR content creators] try to remind everyone that ASMR is not a replacement for an actual therapist and if someone does heavily suffer from mental health issues, it's always recommended they seek out help."
The Future Of ASMR
Researchers are hoping more investigation into ASMR will yield more definitive answers to how exactly ― if at all ― ASMR benefits a person's mental health. Giulia Poerio, a researcher and faculty member at the University of Sheffield's department of psychology, spearheaded a recent study with promising results.
"Our research consistently shows that ASMR is a relaxing, calming sensation that increases feelings of social connectedness," she said. "Importantly, we found that ASMR videos produce significant reductions in heart rate in people who experience ASMR, so we now have more objective evidence of the idea that ASMR is relaxing. It's not just people telling us that ASMR makes them feel relaxed. Their physiology is telling us the same thing too."
But Poerio acknowledged that little is known about the method.
"It is very early at this stage to talk about the practical applications of ASMR, but certainly people are already using ASMR videos to help combat stress, anxiety, depression, insomnia and loneliness," she said.
Those who experience ASMR have been calling for more scientific research on the subject. But in the meantime, viewers like Villarama are just grateful to have something else to turn to when they need to ease their mental health symptoms.
"Simply having sounds in the background or a voice to listen to helped my anxiety, insomnia and even my depression," Villarama said. "There were specific videos in which the ASMRtist would tell you that you're only human and that you'll be fine. This kind of reassurance helped me a lot throughout one year."
Related
Before You Go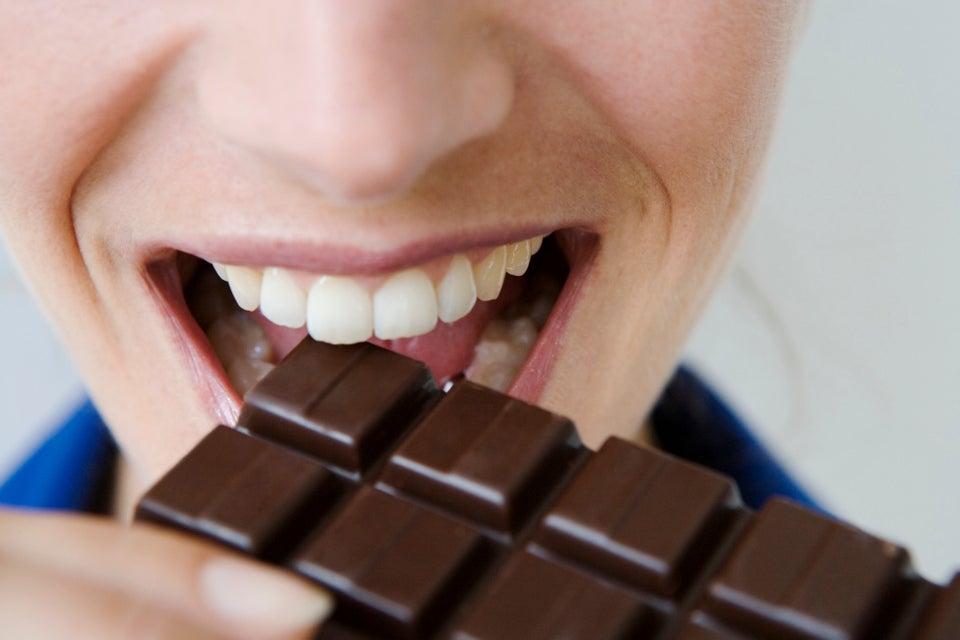 100 Ways To De-Stress