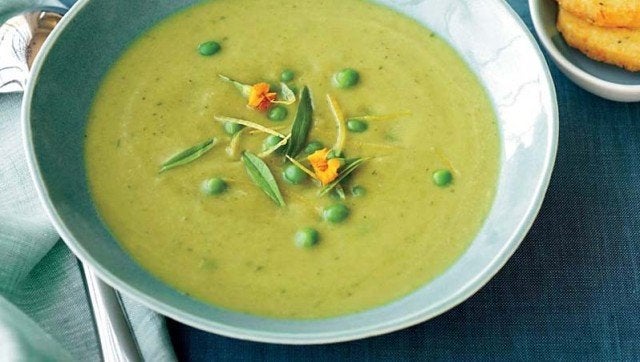 We know you think you're tired of soup. It's been a long winter, and many bowls have already been eaten. But asparagus soup doesn't resemble any of those heavier soups you've been consuming to get you through those cold months. No, this soup is light, fresh and tastes of spring. Trust us, you want to eat a bowl of asparagus soup.
This asparagus soup recipe is all aspargus. With a little onion and a couple of fresh herbs, the green stalk really shines in this dish. It's nicely paired with a slightly heartier cheese cookie -- which is also incredibly simple to make. (We know that when the weather gets nice, we're not looking to spend too many hours in the kitchen.)
Check out all these other dishes you can make with asparagus.