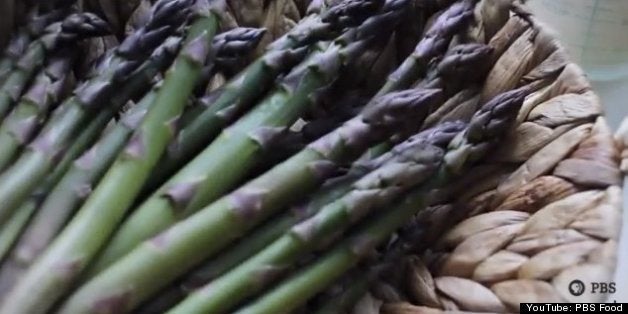 Stressful work day today? Take a three-minute break and watch this lovely video. This is the first episode of PBS Food's new "Kitchen Vignettes" YouTube series. There will be 12 episodes total and a new episode will air every other Wednesday.
These short videos are crafted specifically for the web -- there's fun animation and well, it's perfect for someone who doesn't have time to watch a typical 30-minute-long cooking show. Plus, now we really want some asparagus-stuffed semolina gnocchi.
Want the recipe? Check it out here.