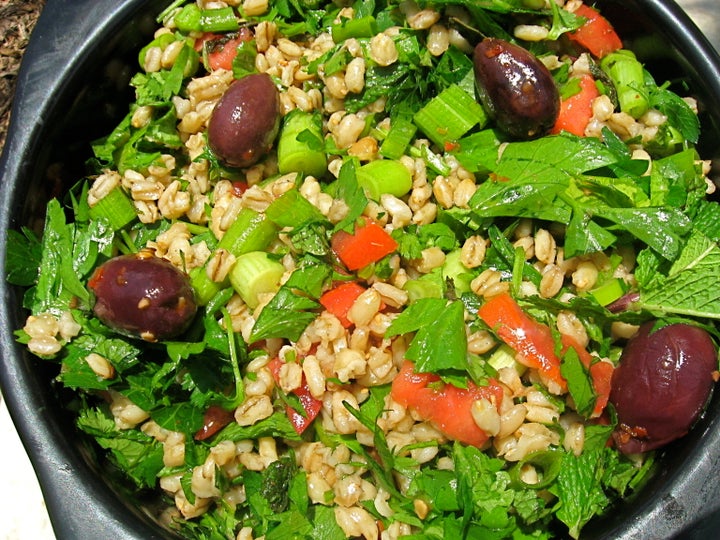 Cities such as San Francisco and Washington D.C. have made symbolic MM proclamations, but Aspen, Colorado is doing something much more exciting and comprehensive. Launching on June 6th, the Aspen Meatless Monday campaign has signed up restaurants, schools, hospitals and organizations bringing tasty, healthy, plant-based options to the Aspen community.
So far, over 20 local restaurants have joined, as well as a wide range of organizations, including the Aspen Valley Hospital, Aspen Elementary School, Aspen Club & Spa, University of Colorado School of Medicine, Aspen Global Change Institute and the Cancer Survivor Center.
"Our community is deeply concerned about health," says Dawn Shepard, local personal trainer and co-initiator of the campaign. "We're very active here. It's an outdoor community. Personal health is key. But people have also been surprised to learn about the heavy environmental costs of meat production. We wanted to create a community-wide program to demonstrate that at every point in the day, wherever you are, you can be good to your body and good to the planet!"
The impetus for bringing MM to Aspen was actually a local reading group. The book being read was The China Study, by T. Colin Campbell, which looks at the relationship between diet and the risk of developing disease. The recommendations seemed far removed from the American diet, and the group's conversations eventually turned to small changes. Shepard brought up Meatless Monday as a way for people to start changing their diet for the better.
Shepard set out to talk to the larger community. "My strategy for spreading the idea around town was to get early adopters," she says. "I wanted to find people with a shared passion, who are eager to make things happen. There was an education process for some groups, but once people heard the hospital and college were on board, it added credibility. This created momentum, and a ripple effect. Ultimately, it's about finding the right influencers in your community, and building relationships -- then of course getting buy-in from the local press."
Another big influencer in Aspen is Martin Oswald, fellow co-initiator and renowned local chef and owner of Pyramid Bistro. "For me, it's a very personal story. My father-in-law had a heart attack at age 50. He was scheduled for triple-bypass surgery, then went on the Dean Ornish diet. Over time, his heart disease dramatically improved. I was amazed at how powerful food can be as an instrument of change. I've now changed my career from high-end, competitive dining to a health food restaurant. I'm trying to support what I believe is the ultimate healthy choice: nutrient dense foods."
Oswald went around and spoke with other restauranteurs about Meatless Monday. I asked him why so many have embraced the campaign. "For many of them, it gives them an edge. The food space is very competitive here. We have over 100 restaurants in such a small town. Restaurants are always looking for an edge -- and Meatless Monday gives it to them. It puts them at the forefront of healthy dining. Plus, you're becoming part of an international movement. That's very appealing. I think as more information gets out, more people around the country will demand it."
"With vegetarian entrees," Oswald added, "you can make good money. You can charge more for meat entrée, but your profit margin is lower -- so going with Meatless Monday is a win-win. I think it's the right thing to do for everybody. With most restaurants, I just tell them to keep it simple. Keep what plant-based entrees they have in-house, just draw attention to it on Monday. Don't take meat entrees off the menu necessarily. Let the customers decide. It should be their choice."

Popular in the Community