Dancers are relentless in their quest to prove that the twist of a limb and the contortion of a trunk can amount to the most beautiful shapes and forms. And they seem to have convinced even the most skeptical among us. "We should consider every day lost on which we have not danced at least once," Friedrich Nietzsche famously proclaimed in Thus Spoke Zarathustra.
The Aspen Santa Fe Ballet, for one, seems to be upholding the philosopher's dictate rather nicely. In a series of photos captured by Los Angeles-based photographer Jana Cruder, the company can be seen jumping and turning amidst clouds of pigment. As if you needed further evidence that ballet's finest have more fun than the rest of us, this series does the trick.
"Being commissioned by the Aspen Santa Fe Ballet Company was a dream," Cruder explained to HuffPost. "We were set to shoot in Aspen and prior to shooting for them I asked if I could see them preform... I was so moved by how these young artists expressed themselves and how sound and color shaped my emotion."
The photo shoot was cleverly inspired by Rorschach inkblots. "I wanted to do something different, something beautiful and soulful. I wanted to paint with color while they painted with the motion of their bodies in beautiful unison," Cruder added. "Researching the ink blots, I set out to emulate and re-create the beautiful exploration in symmetry only with human form and color." The results are below: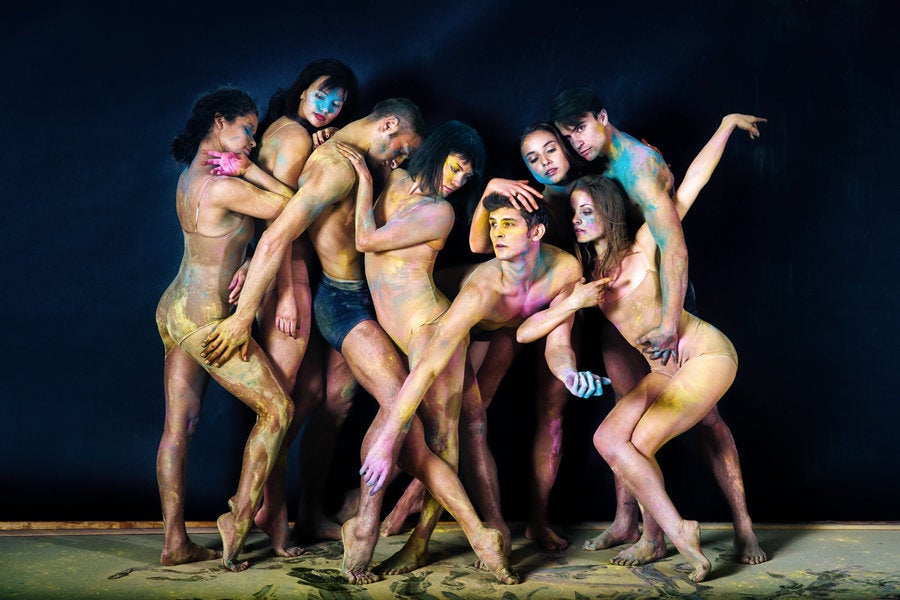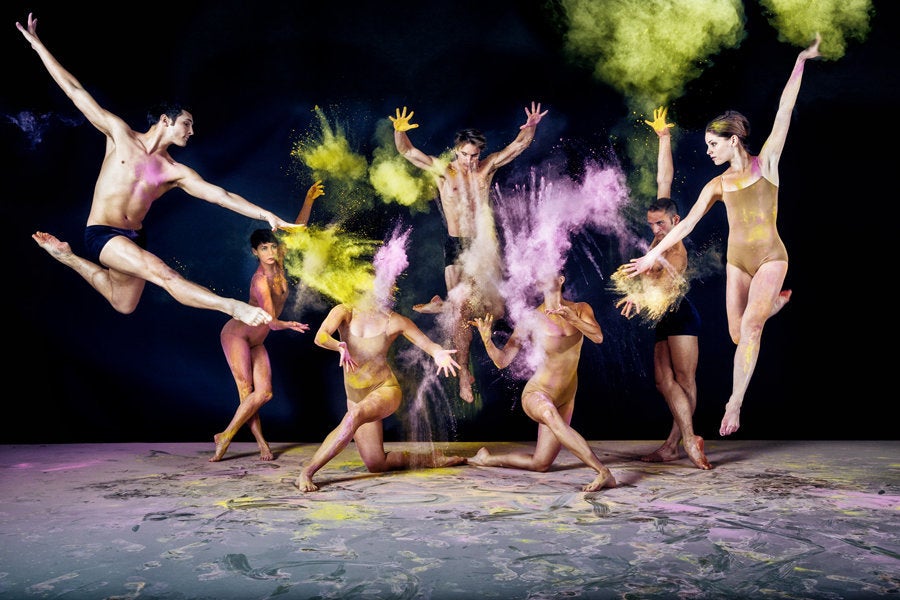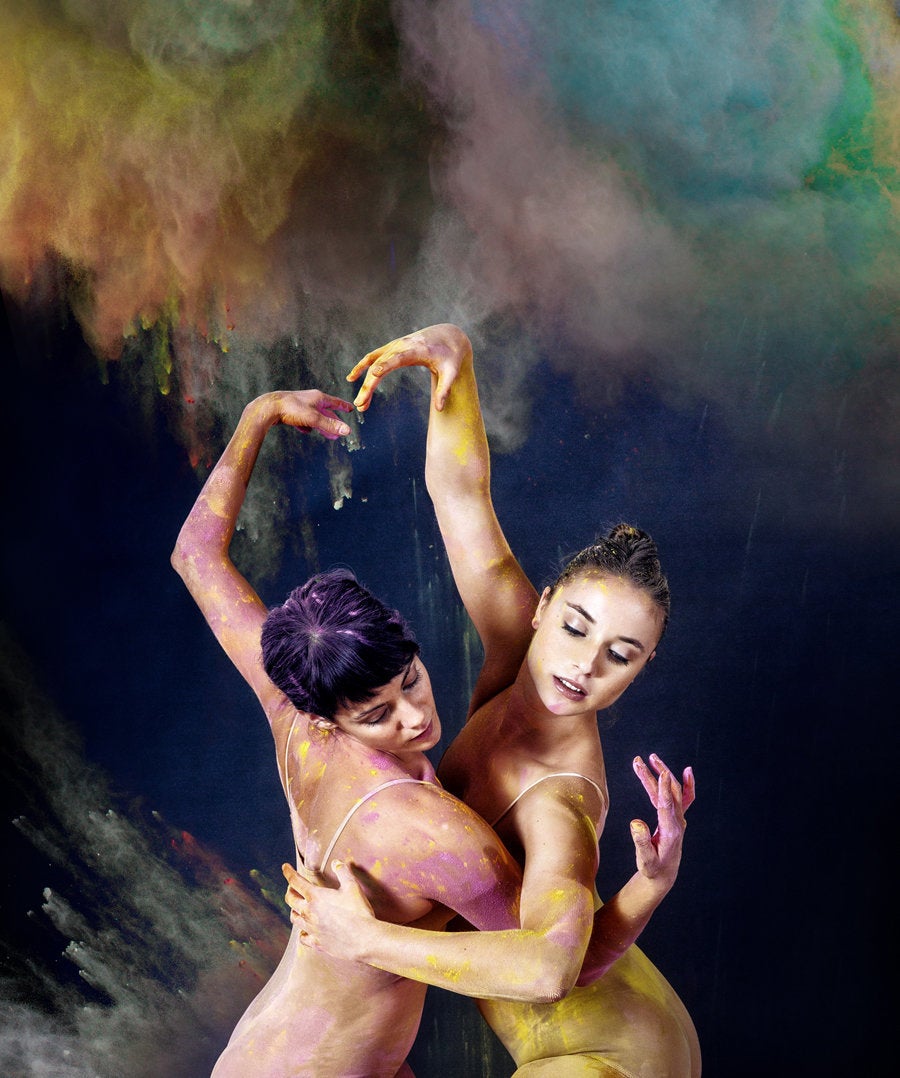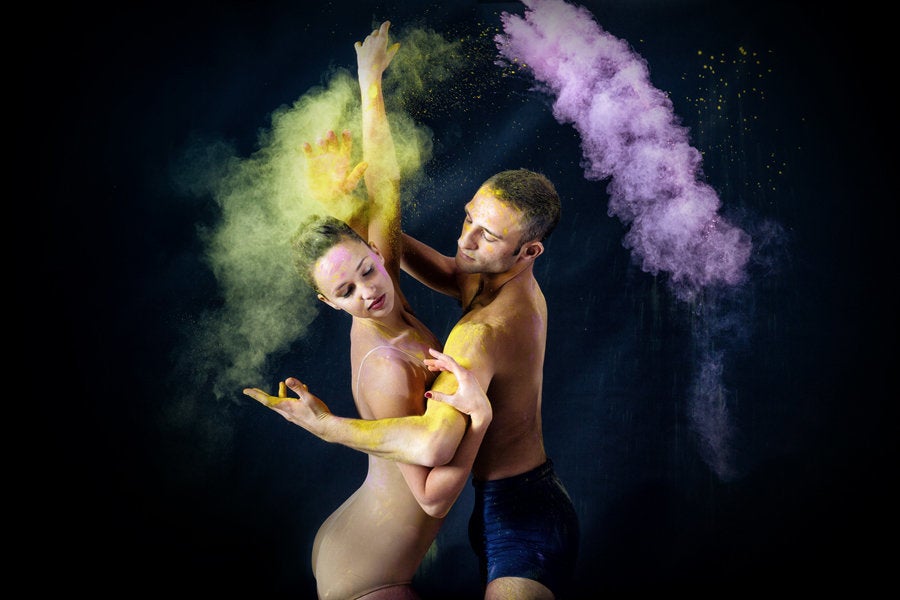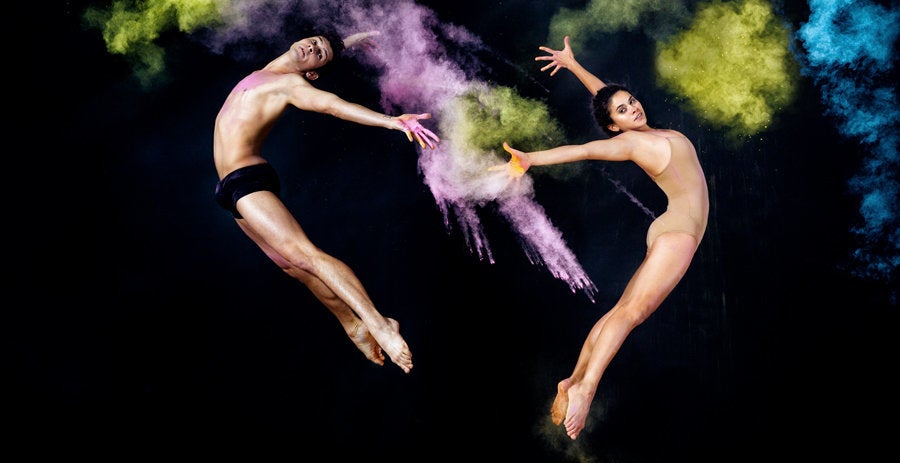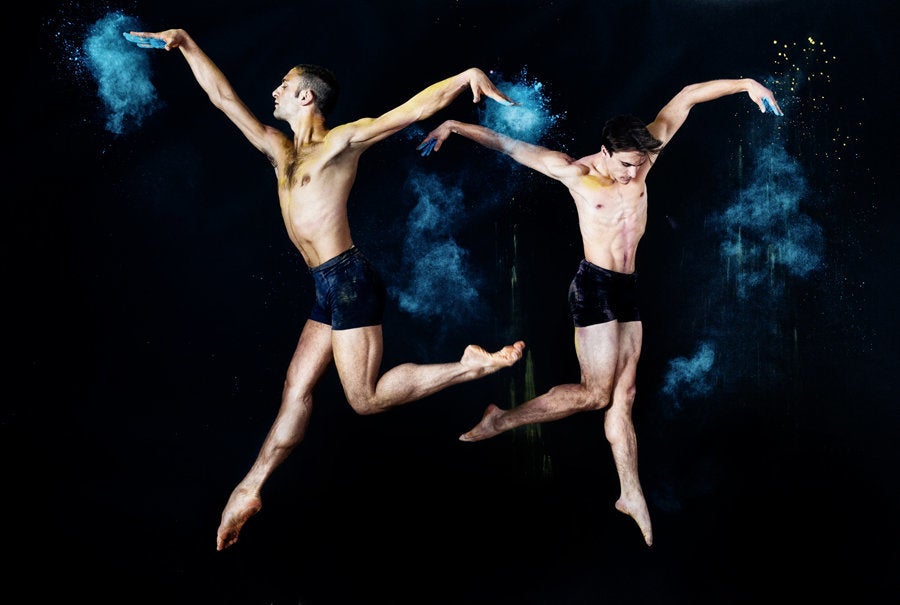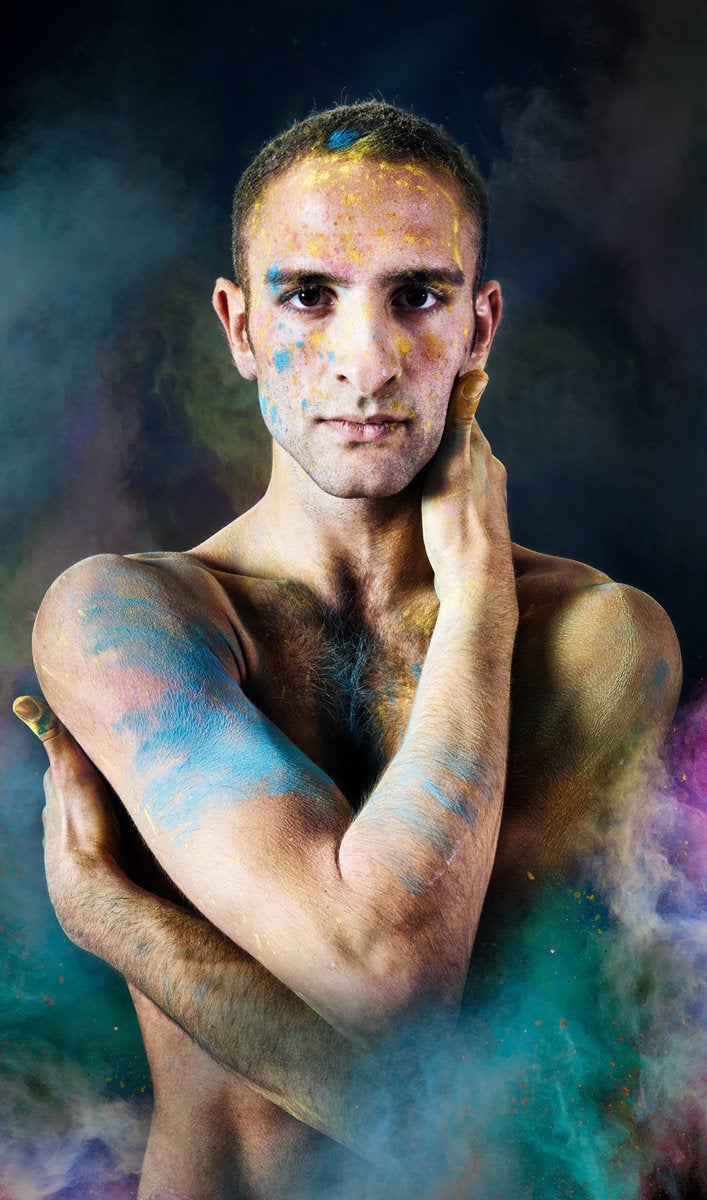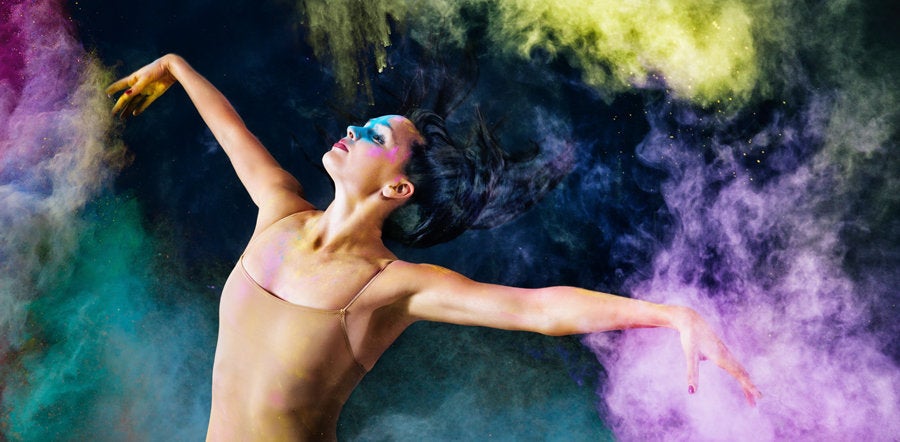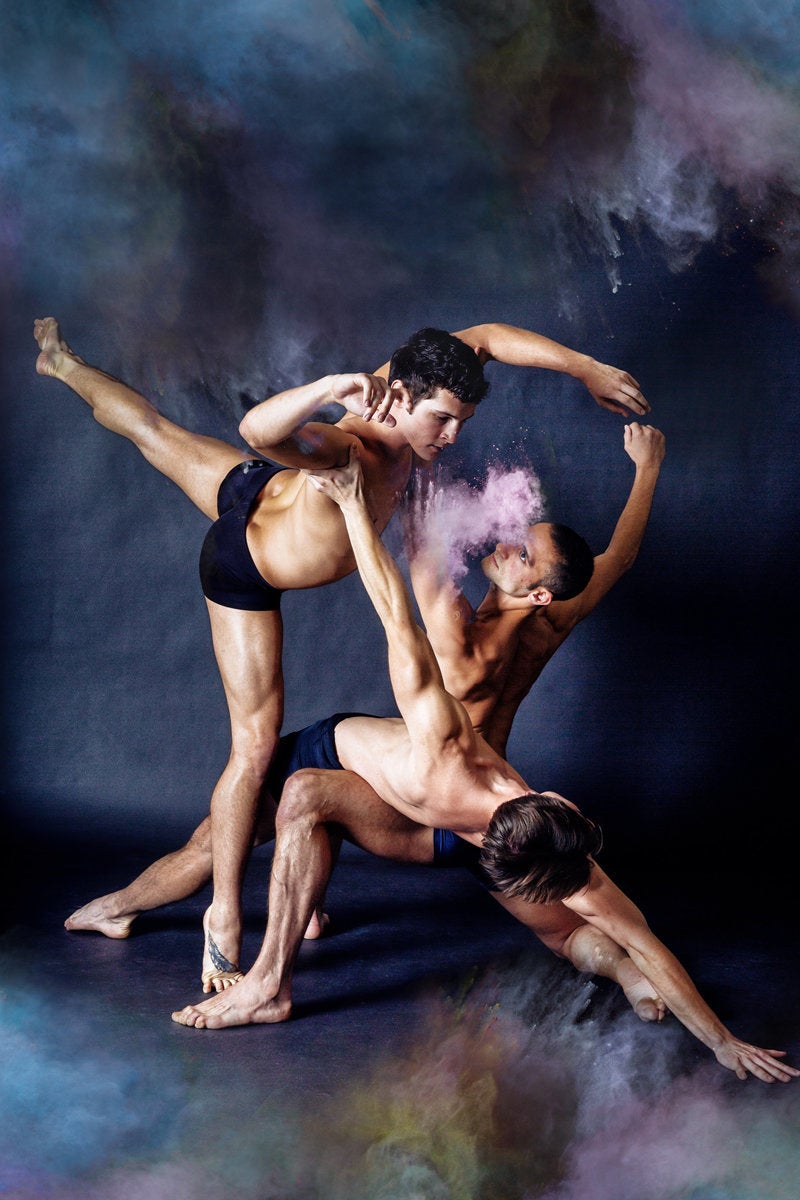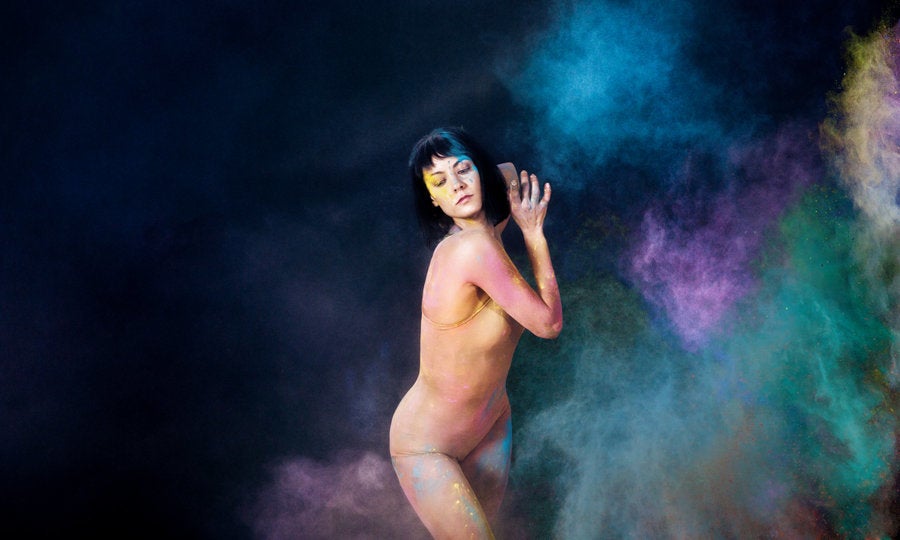 Credits: Photographer -- Jana Cruder, Art Director -- Matthew Minidis, Retoucher -- Lionelle Ditmelle, Aspen Santa Fe Ballet Co. Dancers -- Craig Black, Catherine Bolanos, Sadie Brown, Paul Busch, Samantha Klanac Campanile, Peter Frank, Emily Proctor, Seia Rassenit.
Related