Update: Monday, May 4, 1:20 p.m. EDT
A rescue dog became so much more than just a furry friend for one teen.
Amanda Granados' son Joey was diagnosed with Asperger syndrome when he was 7 years old. Because of his disorder, the now-14-year-old, who lives in Los Angeles, has trouble with physical contact or showing affection. This all changed, however, when his family adopted Roxy, a rescue pit bull, a few months ago. About a month after taking Roxy in, Joey gave his mother a kiss on the cheek for the first time.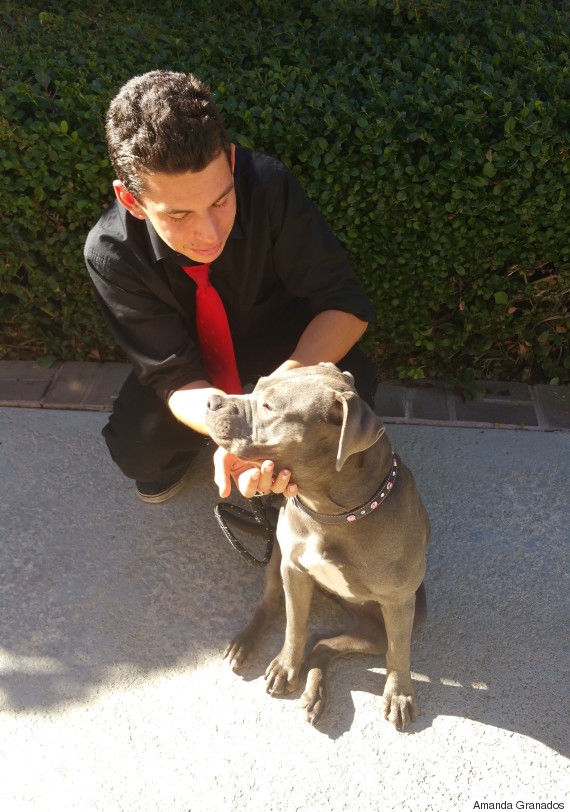 Joey and Roxy.
"It was amazing," Granados told The Huffington Post in an email of that moment. "Finally, to have Joey want to -- and now understand -- what this portion of love is, words [can't] describe."
Granados explains that because Joey has Asperger syndrome, he deals with situations differently.
"He is socially awkward ... very obsessive over things and does not take change well," she said.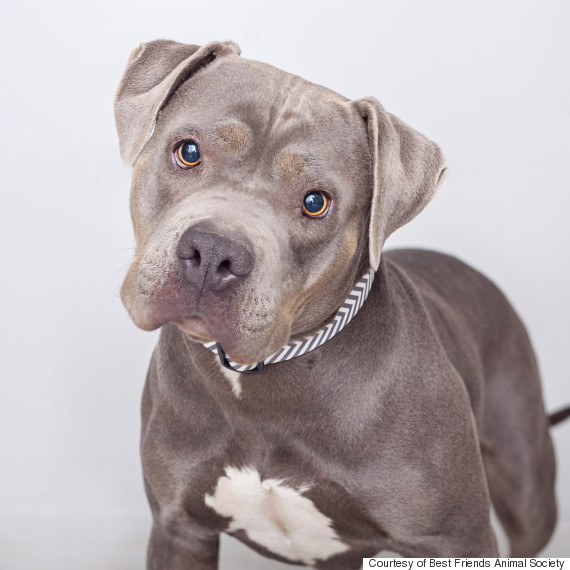 Roxy.
Prior to Roxy, Granados told HuffPost that Joey preferred to be alone and didn't show affection. But when the family adopted the pooch from the Best Friends Animal Shelter, the mom says she slowly began to see a different side of Joey.
"It started off with him asking to hold my hand when we [were] walking somewhere," Granados said. "Then it progressed into actually giving me a hug and kiss on his own."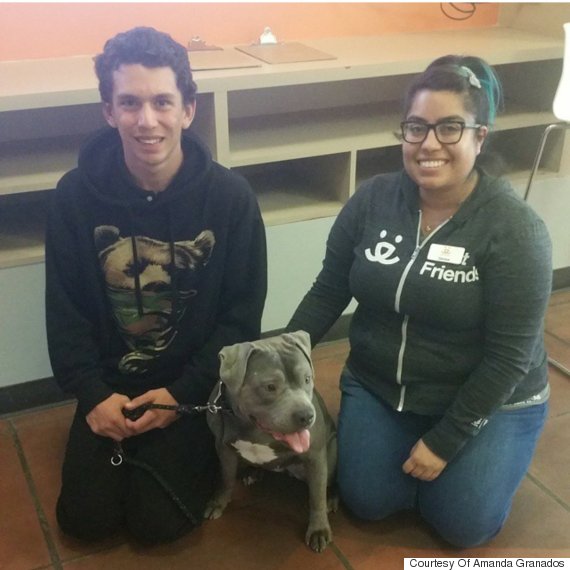 Joey with Denise Landaverde, an adoptions specialist at the Best Friends Pet Adoption, and Roxy.
The proud mom says that it's Roxy's incredible personality that's responsible for this change.
"Roxy has a very goofy demeanor, extremely loving; the biggest thing is she can read him," Granados said. "Joey comes home every day to a big hug and a ton of kisses. This was physical contact he welcomed and was never forced."
Granados told HuffPost that the human-pooch pair have been doing well, and that though their family adopted a dog, her son gained a true friend.
"He is so much happier, I think having a friend that is always there whether you're having a good day or bad day and no judgements are passed makes a world of difference to Joey," the mother said. "She sees her human and he sees his best friend."
Related
Before You Go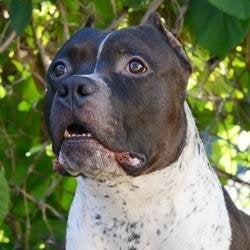 These Shelter Dogs Need Homes!