"It's like a computer. There's too much input, there's not enough output, you lose control and you crash."
That's what it feels like to have a meltdown, says Danielle Jacobs, a 24-year-old woman with Asperger's Syndrome, an autism spectrum disorder. Earlier this month, she posted a video of her Rottweiler, Samson, demonstrating the trained responses to behaviors that are typical of Jacobs' involuntary meltdowns. It's since been viewed more than 2.4 million times. (Note: Since this article was original published, the video has been removed from YouTube. An excerpt is posted above.)
What may be most incredible about the scene is that Jacobs trained Samson herselfa. She adopted him from Halo Animal Rescue in Phoenix, Arizona, four years ago, when he was just one, and has been training him to assist her since. Samson has earned the American Kennel Club's Canine Good Citizen and Community Canine titles and successfully completed the public access test for service dogs.
"I had prior experience because I worked with shelter dogs and trained them in obedience," she told The Huffington Post. She said she had to ask her mom what her meltdowns looked like in order to train Samson as in-home service dog.
Jacobs said she tends to experience such episodes every month, but the frequency can vary depending on how overwhelmed she feels.
"When I have a meltdown, I often have self-injurious behavior and I often self-harm," she explained. In the video, when Jacobs hits herself in the chest and head repeatedly, Samson uses his paw and his body to block her hands from her head. But Jacobs stressed that the dog is not comforting her, as he may appear to do.
"He responds on action instead of emotion," she said. "That's how I trained him."
And when 120-pound Samson moves to lie across her lap, he's providing Jacobs with therapeutic tactile stimulation. Samson's pressure and weight helps Jacobs check in with herself; without him, she said, she may not be able to consciously recognize the tantrum she is experiencing.
"His weight has a calming effect," she explained. "He makes me acknowledge what's going on -- he kind of snaps me out of it."
Autism service dogs may be lesser-known than those who assist the visually impaired or help veterans with post traumatic stress disorder. But Dan Warren, the founder of Virginia-based Service Dogs by Warren Retrievers, told HuffPost that they can be incredibly beneficial to both children and adults, helping their owners experience better sleep and increased social interactions, among other benefits. The animals can also assist owners who get overwhelmed from sensory processing so they can better cope with overload from stimuli like crowds, sounds and smells.
Jacobs wants to help others with autism, too, noting that their public meltdowns may be judged by people who don't understand what's really happening. She said she shared her experience to raise awareness.
"The reason why I posted this video is because that adult [you may see] on the floor kicking and screaming and that kid in the grocery store crying over a toy is [experiencing something they can't control]," Jacobs said. "The kid in the grocery store doesn't need to be smacked or have harder discipline. His tantrum is something he can't control. The wires in his brain are all twisted, he can't communicate and say, 'Hey, I'm angry.'"
Instead, she said, the behavior that bystanders may see as inappropriate is a "release of too much stimuli."
Jacobs is employed by Target, but hopes to get a job with a dog-training company. She's saving her money to adopt a puppy she'll teach to become a service dog. And while she continues to suffer episodes like the one in her video, she said Asperger's has given her a talent for which she is grateful.
"People with autism have a really high IQ and tend to figure things out pretty quickly," she said.
Related
Before You Go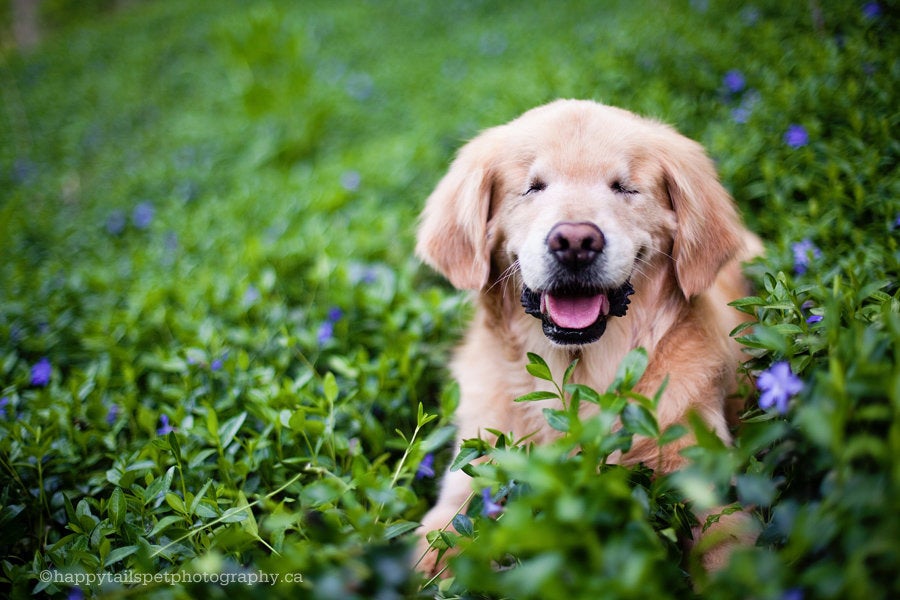 Blind dog becomes service dog