Earvin "Magic" Johnson added yet another pillar to his ever-growing business empire on Wednesday evening, officially launching his "Aspire" cable network. Distributed via Comcast, FAVE TV and Time Warner Cable networks, Aspire will feature an array of original programming centered on music, comedy, inspirational shows, documentaries and short films, according to a press release.
The new network will be available in 7 million homes and 16 of the top 25 African-American markets, including New York City, Atlanta, Chicago and Washington, DC.
During the network's star-studded launch event at New York's Cipriani Dolci, Johnson, a savvy media maverick and NBA Hall of Famer, explained his hopes for Aspire.
"My vision is to really bring great family programming to an audience that has been underserved when it comes to that, and bring quality, smart programming," Johnson said. "The African American creative community is really excited about it. When you think about it, we have great actors, writers, directors, producers, and now they have a platform to bring their content to us or to work with us."
Aspire aims to differ from other networks focused on the African-American demographic, such as BET. Its backers say Aspire will shine a light on the positive contributions African Americans have made to American culture and highlight ground-breakers and game-changers.
"It has been a long-held dream of mine to launch a television network that offers viewers inspiring and positive portrayals of African-American lifestyles, accomplishments and talent, while also creating opportunities for the next generation of artists and storytellers," Johnson said.
Some of those ground-breakers will stand out in the channel's programming. Award-winning actor Laurence Fishburne will host "Groundbreaking Movies," actor and comedian Jonathan Slocumb will host "Groundbreaking Comedies," actor Omari Hardwick will host "ABFF Independent," and Grammy Award-winning musician Esperanza Spalding will host "Groundbreaking Music."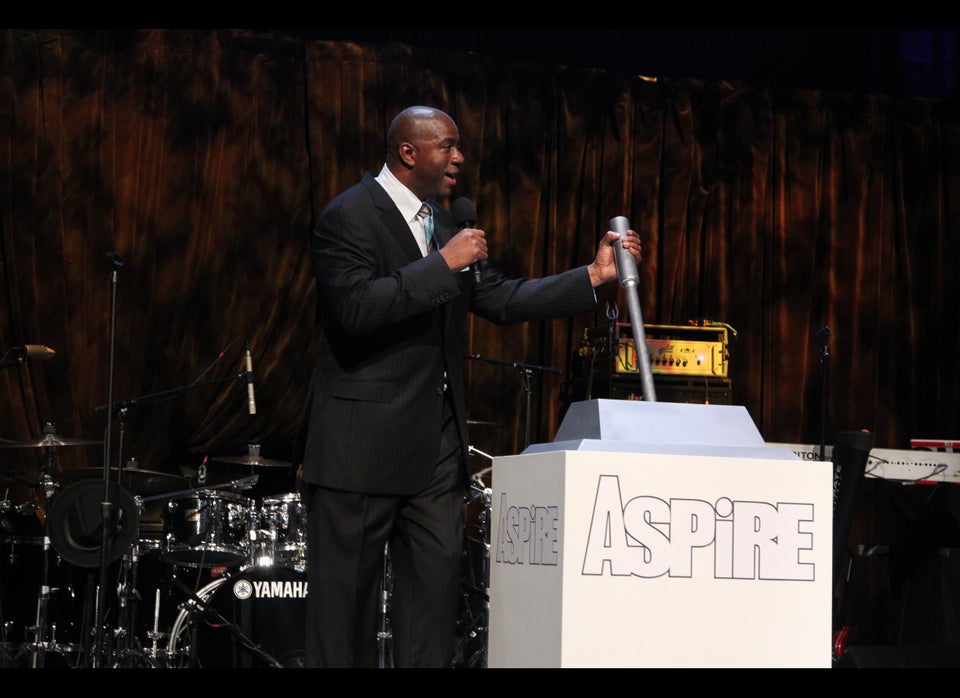 Aspire Network Launch Event
Popular in the Community