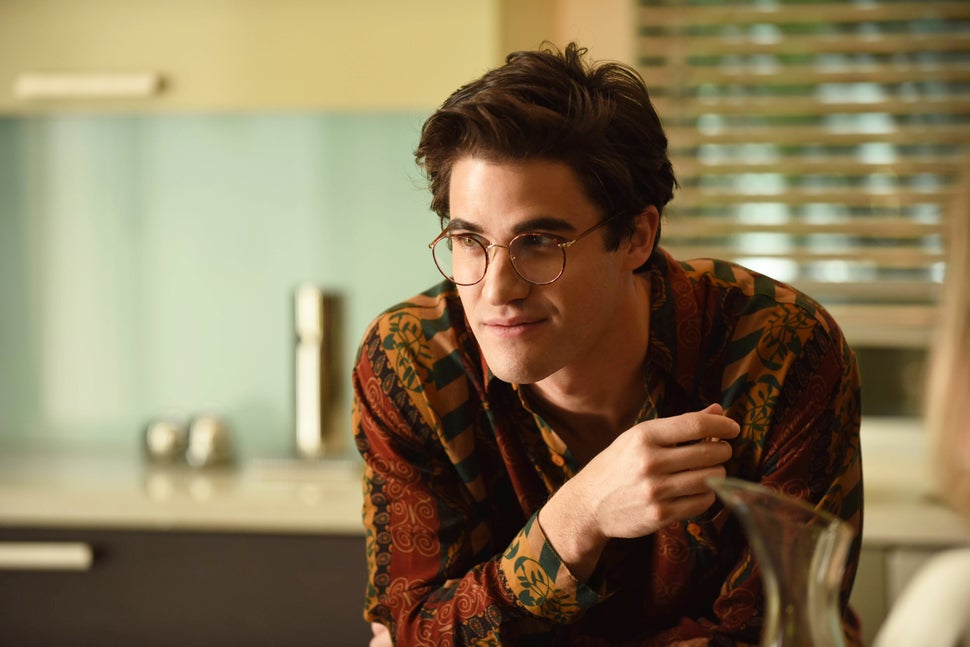 The second season of "American Crime Story" arrived with the near-impossible burden of topping 2016′s immaculate O.J. Simpson retelling. Simpson's scandal was familiar to almost anyone who watched the show, but the saga of Gianni Versace, the designer murdered at the gates of his Miami mansion in July 1997, had faded from our cultural discourse, perhaps because the fashion scene doesn't attract the significance granted to something as macho as football. 
So when "Crime Story" graduated from Simpson to Versace, it felt like the perfect fodder for Ryan Murphy, master of sophisticated schlock. Murphy could again explore a nuanced tragedy, but this time he had less preconceived mythology to address. 
Does "The Assassination of Gianni Versace" indeed top "The People v. O.J. Simpson"? Not quite, but that doesn't matter. In both seasons, Murphy and his company of writers, namely Tom Rob Smith, who is credited on every episode, pushed past exploitable headlines to tackle race, sexuality, class and the media.
"Versace" came to an end on Wednesday, and we count ourselves ― reporters Matthew Jacobs and Cole Delbyck ― as massive fans. Instead of revolving around the titular couturier, this was really the story of Andrew Cunanan (played by Darren Criss), the spree killer who executed at least five men ― four of whom were gay, including Versace ― before committing suicide. The cross-stitched narrative turned out to be a smart tactic, even for those of us who expected a show with Versace in the title to fixate more on the Versace empire. Gianni and his sister, Donatella, were background players in a seedy pageant that resulted in an FBI manhunt and a stirring case of internalized homophobia writ large. 
Matthew Jacobs: All right, Cole, let's delve into the nine episodes of "The Assassination of Gianni Versace," a show that not enough people watched, probably because it was very dark and very gay. But those should be selling points, and now that the season is over, I think it's among Ryan Murphy's best, most complicated works. Even in its disjointed moments, "Versace" felt haunted by demons literal (Andrew Cunanan) and figurative (class envy, crippling homophobia). Every bit built toward the finale's unapologetic bleakness ― nothing left but a mausoleum and its entombed tragedy. What'd you make of the whole thing?
Cole Delbyck: Having watched Ryan Murphy productions in good times (early seasons of "American Horror Story," anything Mary Cherry, "Feud," that "Rumor Has It"/"Someone Like You" mashup on "Glee") and bad ("AHS: Cult," the "Glee" puppet episode, Julia Roberts not fitting into her "Eat Pray Love" jeans), I feel confident saying that "The Assassination of Gianni Versace" is the crown jewel of his career.
The show featured classic elements of his storytelling, e.g. truly batshit moments like that duct-tape asphyxiation sex scene. But it also managed to comment on all too relevant issues facing the gay community today, filtered through the lens of the very troubled and often shirtless Andrew Cunanan. Experiencing the killer's mental breakdown in reverse was a true exercise in empathy that left us with a portrait of a man who just wanted to be remembered. Now, of course, Murphy has granted his greatest wish, which also feels somewhat troubling.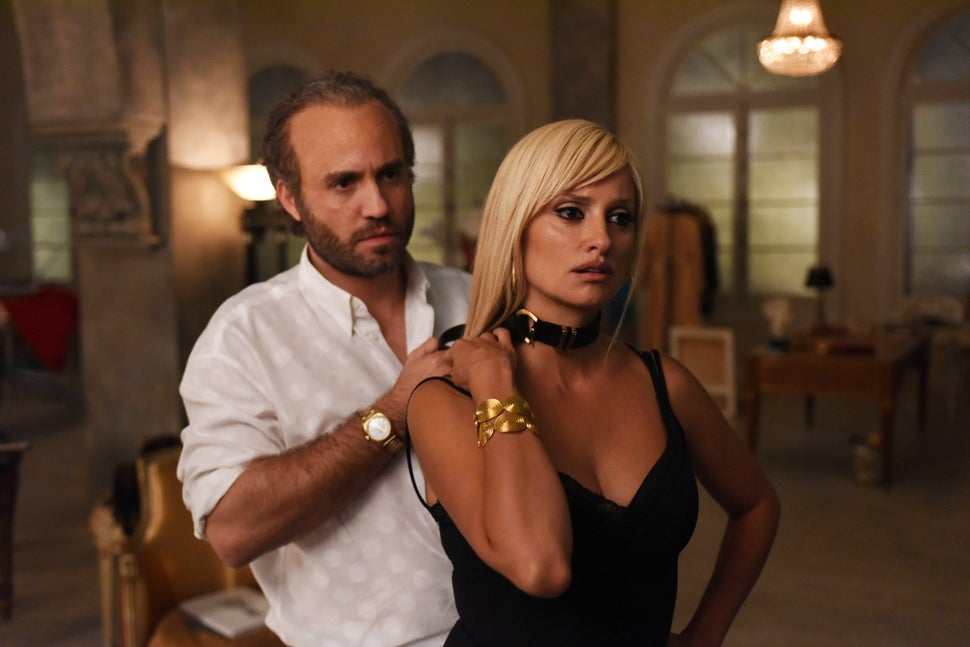 Matt: The show's troubling mien that you mention is a fierce and valid observation (as is Darren Criss' bare chest). Murphy has long adopted a two-steps-forward, one-step-back quality to the progressive television he makes. He gives actresses of a certain age dynamic roles and tells unabashedly queer stories, then he has Emma Roberts call a character "white mammy" and liken her to a "house slave" in the "Scream Queens" pilot. Ryan Murphy is complicated! 
In this case, though, I found the whole affair a bit ― what's the word? ― cathartic. In the age of "Carol" and "Call Me by Your Name" and "Love, Simon," there's a poignancy in witnessing a gay man, living in the shadow of the AIDS crisis, wrecked by society's chauvinism. I'm not sure "antihero" is an apt label, but the series was wise enough not to villainize him too much.
Cole: Greenlighting the "Love, Simon" and "Assassination of Gianni Versace" crossover in 3, 2, 1.
Murphy is for sure a problematic fave who's had his fair share of cringeworthy moments. "Versace," however, felt squarely within his wheelhouse. That's why I'm a little nervous about the next "American Crime Story" installment, about Hurricane Katrina, because he's at his best when deconstructing the various facets of masculinity and how it can either ensnare or liberate his characters.
Here, Andrew Cunanan became a sponge for the worst society has to offer, soaking up lessons of power, abuse and deceit at an early age from his father, played by Jon Jon Briones, who had some of my favorite scenes in the series. While Criss' performance deserves all the acclaim and the Emmy Award he will eventually be nominated for, I even more so appreciated the smaller performances from Judith Light, Cody Fern, Finn Wittrock and Mike Farrell. Here is where "The Assassination of Gianni Versace" soared when dealing with figures we don't know so well, in contrast to the Versace family moments, which were well-acted but clunky.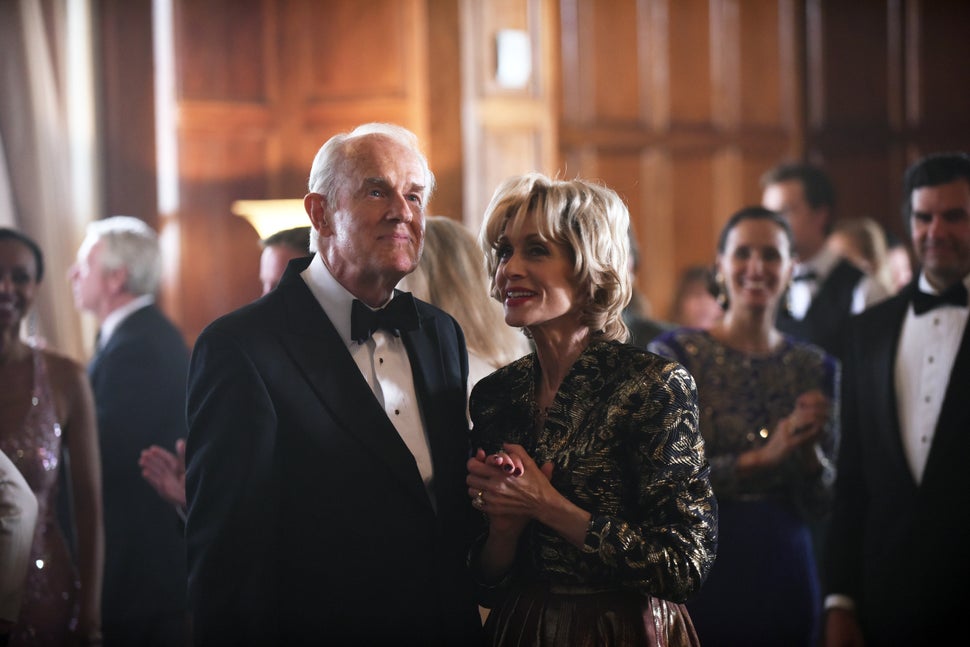 Matt: Judith Light! MVP. The sympathy that character feels for her husband, whose affair with Andrew resulted in his death, gave the show its most powerful moments. Her refusal to let the police talk her into hiding from Andrew in the finale ― "How many more are going to die?" she demands ― signals a woman who understands how troubled her partner's existence must have been. As for the Versaces, well, yep. That's what I was getting at earlier with regard to the series' disjointedness.
As Donatella (Penélope Cruz) rose to her brother's perch, the show drifted away from its twin stories of ambition and self-discovery; at some point, the politics of a lucrative fashion house diverge from those of a sociopathic twentysomething. But in another way, the parallel became all too glaring. Gianni Versace (Édgar Ramírez), who rejected Andrew's kiss and pleas for mentorship, represented everything Andrew couldn't obtain. Fame, wealth and love helped Gianni to embrace his sexuality. But Andrew failed to secure any of those, and it drilled such a hole in his heart that he picked up a gun and didn't put it down again until he himself was dead.
Cole: The finale, better than any other episode, brought the show's disparate strands together in a mostly satisfying way. Instead of ending with Andrew's self-inflicting gunshot wound, the show lingered for another 10 minutes to examine how all of his victims otherwise would be impacted by his death. Aside from the Versace portion of the story, the other plot they completely dropped was how the investigation into these murders was hindered by homophobia in the police department. Like, raise your hand if you completely forgot that Dascha Polanco and Will Chase were even on this show. Total waste.
But Max Greenfield, who played an HIV-positive junkie who befriends Andrew, has this long-overdue hero's speech in the interrogation room after Versace is shot that makes it all worth it. "You were disgusted by him long before he became disgusting," he sneers at the cops after they press him for information about his friend. It reminded me how this show has gifted us with so many compelling insights into what it was like to be gay at that time, whether it be the experience of a drifter in Miami Beach, a closeted and elderly businessman, the world's most famous fashion designer or a Navy officer struggling with his sexuality. We so rarely get to see such compassionate depictions of gay men on television.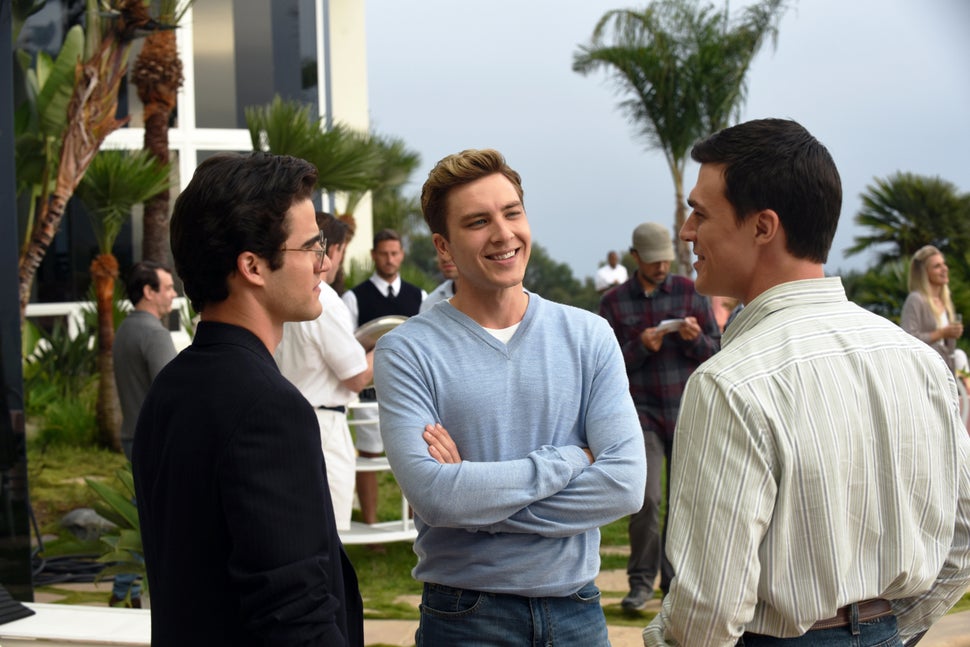 Matt: Oh, precious Max Greenfield ― I don't like seeing our strapping charmer so disheveled and sickly. But Greenfield got the defining line of the season, spoon-feeding us the overriding theme in typical Ryan Murphy fashion: "Andrew is not hiding; he's trying to be seen," he tells Polanco and Chase's police officers after berating them for only accelerating the hunt now that Cunanan has murdered a celebrity. Everyday gay men don't matter, just as they didn't when the federal government ignored AIDS a few years prior. Glitz and glamour rule the day, so it's no wonder Andrew sought renown.
But that's also the concept that best served the show's nonlinear narrative: Hope and despair came hand in hand. One door opened ― romance, tolerance, success, health ― and then another quickly closed, for both Gianni and Andrew. And that's the real "crime" in this season of "American Crime Story." Any chance Andrew had of escaping his dastardly father and unstable mother was stymied by a world that failed to teach him how to love himself.
Cole: Taking every gay fiber of my being not to quote RuPaul right now, but I will resist. Unlike Gianni, Andrew absolutely never learned those lessons, and therein lies the power of the effective, albeit obvious, final sequence. The designer is enshrined in eternal glory in his chicest mausoleum you've ever seen as his sister weeps over his remains, while Andrew is laid to rest among a seemingly never-ending hallway of no-name corpses before the camera cuts to black.
Matt: And what a stark cut it is, as if every ounce of hopefulness has dissipated along with Andrew's life. He couldn't overcome his demons, and he wasn't clever enough to outwit law enforcement on the path toward a redemption that would never come anyway. How fitting that Andrew is last seen bloody and shirtless, sprawled out on a bed that should have been his haven. Even when the show's theses become too heavy-handed to bear, there's a knotty brilliance at its center ― one that's depressingly acquainted with the stratification of gay tragedy.
CORRECTION: A previous version of this story indicated Wittrock played a Marine. In fact, he played a Navy officer.
Calling all HuffPost superfans!
Sign up for membership to become a founding member and help shape HuffPost's next chapter
BEFORE YOU GO