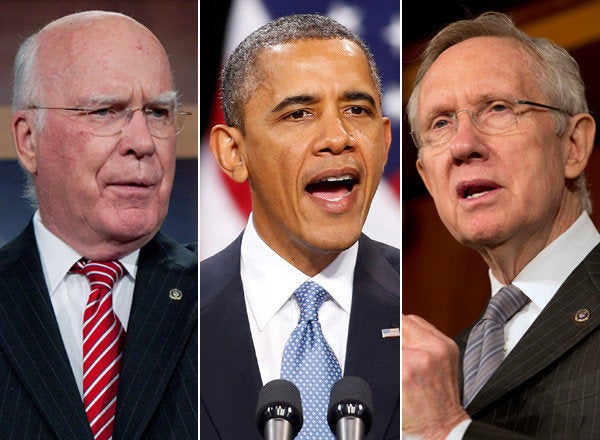 WASHINGTON -- Barring an unexpected turn of legislative affairs, a ban on military-style semi-automatic assault weapons will not make it into law, top Hill aides and gun policy advocates say.
The ban will get a vote. But the purpose of that vote will be in part to facilitate its demise. The expectation is that there won't be 60 members of the upper chamber to support the bill's inclusion in the final legislative language.
The likelihood that an assault weapons ban ends up in the legislative scrapheap is hardly unexpected -- the Wall Street Journal also reported on the issue on Monday morning. The ban is the most controversial of four major components of the gun control platform that the Obama administration introduced and that congressional Democrats have touted. The other three -- a universal background check for firearms sales, a federal trafficking law, and a ban on high-capacity magazines -- are likely to be part of a final bill, Democratic aides say, though there is growing concern about whether a ban on high-capacity magazines can make it into law.
The maneuvering around the assault weapons ban underscores how delicate the process of putting together a bill has become. Facing legislative hurdles, top lawmakers are gaming out procedural steps to placate both longtime gun control advocates and those more wary of an ambitious package of reforms.
As it stands now, Senate Majority Leader Harry Reid (D-Nev.) is keeping his hands clean, letting Senate Judiciary Committee Chairman Patrick Leahy (D-Vt.) take the lead on a gun policy package.
"We are not dictating to Judiciary what is in the bill," said a Senate leadership aide.
But Reid has made promises. Among them is that the assault weapons ban will get a vote, something that President Barack Obama also called for during a speech on gun violence in Minneapolis on Monday. The question is: In what form or capacity will that vote take place?
If the bill emerges from the Judiciary Committee without an assault weapons ban in it, then Reid will allow for the ban to be introduced as an amendment on the Senate floor. If the bill emerges from the Judiciary Committee with an assault weapons ban in it, the expectation is that Reid will allow for a vote to strip it out. Leadership prefers the former, as it would give more conservative Democrats the chance to publicly say they beat back the ban. If the latter were to take place, it would put Reid in an uncomfortable position of allowing for the procedural axing of a measure that remains popular in the party.
As for which will happen, even Hill aides aren't quite sure.
"There is a chance that the Judiciary committee bill will include [an assault weapons ban], but it is unclear," said one a committee source.
There is also a chance the Judiciary Committee won't report out a comprehensive bill at all. Leahy, according to one Senate Democratic aide, has not "ruled anything out or in" with respect to separating the pieces of gun legislation rather than pushing one comprehensive proposal. That would increase the likelihood that some aspects of gun policy reform make it into law, without the more controversial aspects risking passage. But House Democrats are skeptical about that approach, concerned that it would result in Congress passing things like mental health funding while leaving unaddressed the proposals that deal with weapon capacity.
The Obama administration and allied Democrats, however, have been heartened by the fact that bipartisan coalitions already exist in congress for background check legislation and a trafficking bill.
"The vast majority of Americans, including a majority of gun owners, support requiring criminal background checks," Obama said on Monday, calling the proposal "common sense." "We don't have to agree on everything to agree it's time to do something."
There is no current Republican member of who has publicly backed an assault weapons ban. That may not be a problem in the Judiciary committee, where Democrats have ten members to the GOP's eight. Of those Democratic members, only two, Leahy and Sen. Chris Coons (D-Del.) are question marks. But it would prove to be a major hurdle on the Senate floor, where 60 votes would be needed to shut off debate.
That the assault weapons ban will likely be scrapped is, in part, a byproduct of bicameral governance. After all, even if it were to clear a filibuster in the Senate, it would have to find its way past a Republican-run House of Representatives. But that isn't the only reason for its expected demise. Gun control advocates also aren't as emotionally attached to the proposal as they are to others, in large part because they don't see it as the primary mechanism for ending gun violence.
"When the assault weapons ban comes to the floor, proponents including us will have to contend with the fact that very few assault weapons are actually used in a crime," Jim Kessler, a former director of policy and research at Americans for Gun Safety and co-founder of the centrist-Democratic organization Third Way. "That's the challenge with passing this law. On the one hand, it seems that in a civil society we should draw a line on what kind of weapon a person can own. And weapons designed for warfare belong on the other side of that line. On the other hand, if you are going to die at the hands of a criminal with a gun, it's going to be a handgun."
Before You Go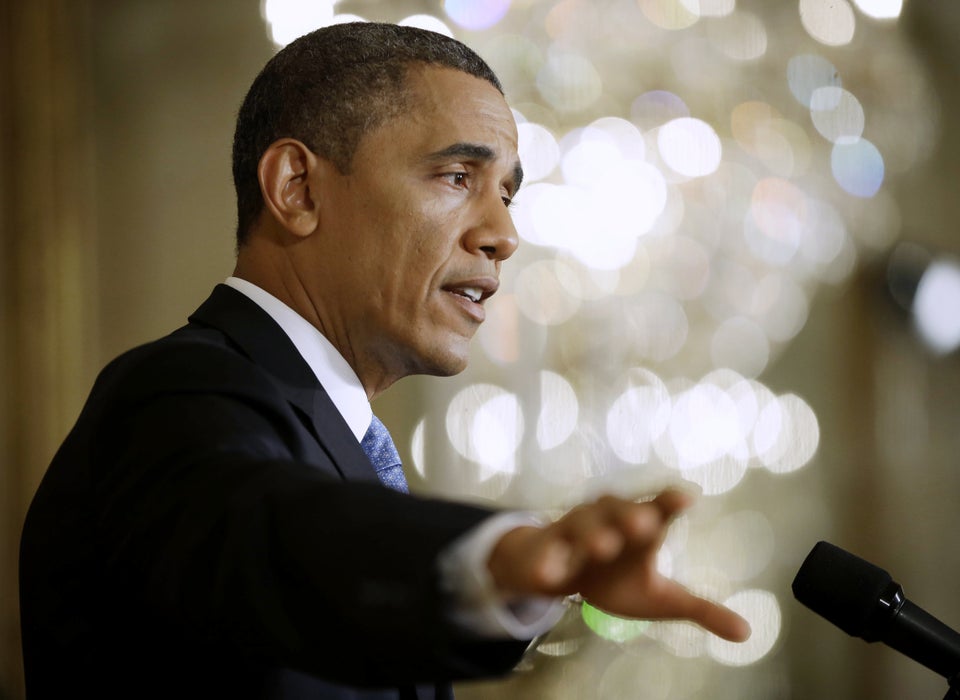 Obama's Executive Actions On Gun Violence
Popular in the Community