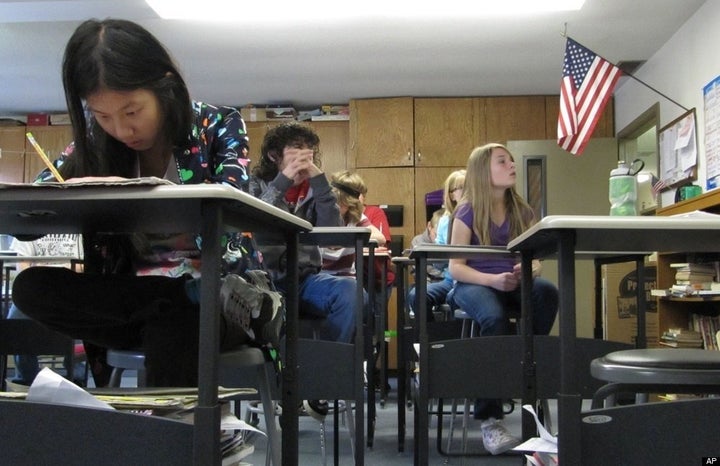 After contentious testimony, a bill that would give in-state college tuition to qualifying undocumented Colorado residents passed its first legislative hurdle on Thursday.
Senate Bill 126, known as the ASSET bill, would allow undocumented residents to benefit from in-state tuition rates. Unlike a similar bill that failed two years ago, the ASSET bill would not subsidize tuition rates for undocumented students using the state's College Opportunity Fund. The bill thus proposes a third tuition rate for undocumented students that his lower than out-of-state students pay, but higher than the rate paid by legal Colorado residents.
Senate Bill 126 cleared the Senate Education Committee by a 5-2 vote on Thursday, but not before some tense exchanges. EdNews Colorado reports that one witness who opposed the bill--Stan Weekes of the Colorado Alliance for Immigration Reform--started is testimony by saying by saying,"We need to have the sergeants at arms clear the room of everyone but the public."
The comment was meant to suggest that the room be cleared of any undocumented residents who came to see the hearings..
The Committee Chairman, Bob Bacon, refused Weekes's request.
KDVR reports that other witnesses against the bill raised concerns that it would contribute to what they described as an "epidemic" of anchor babies in the state.
Proponents argued that the bill would benefit the Colorado economy by creating a more educated work force. A legislative staff study (PDF) also estimated that the bill could boost tuition revenues by over $200,000.
The bill will now be considered by the Senate Finance Committee.
Calling all HuffPost superfans!
Sign up for membership to become a founding member and help shape HuffPost's next chapter