WASHINGTON ― The Justice Department on Wednesday reversed an Obama-era policy that had limited law enforcement's power to take cash and other property from individuals who haven't been convicted of a crime, and in many cases haven't been charged with one. But the new policy comes with limitations that Justice Department officials say will protect innocent property owners from potential abuse.
The directive concerns the controversial law enforcement practice known as civil asset forfeiture, which allows police to permanently take property, including cash, vehicles and homes, from suspected criminals, all without ever having to secure a conviction or even charge the owner with a crime. Once forfeited, the proceeds of the property flow back into department coffers.
The new policy pertains specifically to adoptive forfeitures, which then-Attorney General Eric Holder halted in 2015. The practice had allowed state and local law enforcement agencies to seize property and pass the cases off to federal prosecutors, thereby evading stricter state laws on forfeiture and deferring to more lax federal standards. These cases typically involved minimal prior involvement with federal agencies, and returned up to 80 percent of the resulting proceeds back to the department that made the seizure.
Critics had claimed the process was an easily exploited loophole that allowed local law enforcement to circumvent state laws on civil forfeiture. Most states have more restrictive forfeiture laws than the federal government, and some have abolished civil forfeiture all together. In many states, the government must meet a higher standard of proof to successfully forfeit property. In others, the proceeds from forfeitures must go to the state's education fund instead of law enforcement agencies. A total of 24 states have passed laws limiting the practice, with many changes coming since 2015, amid a growing bipartisan push for reform.
The new Justice Department policy goes into effect immediately, laying out updated "safeguards" requiring legal counsel for the federal agency to review all seizures for compliance with the law. State or local agencies that request seizures or "adoptions" of property must now provide additional information about the probable cause determination justifying the confiscation.
The directive also establishes new protocols for seizures of cash totaling $10,000 or less. It holds that such adoptions are appropriate when the seizure is conducted pursuant to a state warrant, or is accompanied by an arrest relevant to the alleged offense. They're also permissible when a state or local agency seizes related contraband along with the cash, or when the owner admits the property is criminally derived.
But there's an exception: Agencies can still adopt these smaller amounts of cash even when these conditions don't apply, so long as the U.S. attorney's office first approves the transfer.
The new order also seeks to expedite the adoption process, requiring the seizing state or local agency to request federal adoption within 15 calendar days of the seizure. The federal agency accepting the adoption must also inform "interested parties" within 45 days of the date of seizure, notifying them of their right to challenge the forfeiture. The policy clarifies that these timeframes can be extended if the adoption agency can demonstrate "good cause."
The final piece of the directive involves enhanced asset forfeiture training for federal law enforcement officers, which will begin in 2018 and take place annually.
Taken together, these additional protections mean the adoptive forfeiture program will be "less aggressive than it was in 2014," before it was halted, deputy Attorney General Rod Rosenstein told reporters shortly before DOJ hosted an event for law enforcement leaders in Attorney General Jeff Sessions' office.
Rosenstein said the new policies would "empower our police and prosecutors" and that the new protocols would ensure innocent people were protected. Asset forfeiture, he said, is "not about criminal convictions," but about taking the profit out of crime.
While the changes were heavily supported by law enforcement groups, this was "not an effort to appease any particular constituency," Rosenstein said.
Law enforcement officials often claim civil forfeiture is an important crime-fighting tool that gives them the power to home in on the proceeds of criminal activity, even when they may not have direct proof that an individual has committed a crime. When police officers pull over a car and find a large sum of cash that they suspect is related to drugs, for example, they can take the money even if there are no drugs in the car and even though carrying cash is not illegal in itself.
But civil liberties advocates say the practice threatens due process and property rights. And they claim it encourages police to pursue law enforcement activity that is most likely to provide them with revenue, pointing to instances of police departments using forfeiture proceeds to pay for equipment like cruisers, weapons or even margarita machines.
Rosenstein pushed back against the idea that civil forfeiture presents law enforcement with a perverse incentive.
"Law enforcement agencies are motivated by the goal of reducing crime," he said. "If they're buying margarita machines, you can make that argument. But I think that if you look at the volume of forfeitures and the money and property that is seized, a very small proportion of those cases are cases that implicate those kind of concerns."
The federal government and law enforcement use civil forfeiture to great financial effect. The Justice Department paid state and local agencies $4.7 billion in forfeiture proceeds from 2000 to 2013, according to a 2015 report by the Institute for Justice, a libertarian public-interest law firm. Of that total, just 18 percent resulted from adoptive forfeitures. The rest came from seizures made by joint task forces and investigations. This system, in which state and local police partner with federal law enforcement agencies and process forfeitures under federal law, has remained largely unchanged in recent years.
Federal agencies themselves are also heavily reliant on civil forfeiture for revenue. The Justice Department inspector general released a report earlier this year finding that the U.S. Drug Enforcement Administration has permanently seized $3.2 billion in cash over the past decade, all from individuals who were never charged with a crime. The report called out lax reporting standards, inconsistent policies and other troubling patterns in the process that could "pose potential risks to civil liberties." In over half of the 100 cases examined, there was no discernible evidence the seizures advanced law enforcement efforts, the report found.
The new policies were quickly condemned by many civil liberties advocates. Kanya Bennett, legislative counsel for the American Civil Liberties Union, said it was "outrageous" that Sessions wanted to increase the seizure of property from people "who have not been convicted of a crime and are often not given a day in court to reclaim their possessions." She said the changes would be "devastating for all Americans, but especially for communities of color, who are already subjected to unconstitutional violations and over policing."
Darpana Sheth, senior attorney for the Institute for Justice told HuffPost the move was disheartening.
"The new forfeiture directive is an assault on private property rights of ordinary Americans, and it seems like everyone but the Justice Department understands the need for forfeiture reform," Sheth said.
Sheth emphasized the difference between civil forfeiture and criminal forfeiture, the latter of which allows the government to take property only after the owner has been convicted of a related crime.
"Civil forfeiture is inherently abusive, and the only safeguard to protect Americans is to eliminate civil forfeiture altogether," she added. "Attorney General Sessions has said the point is that no criminal should benefit from illegal activity. We couldn't agree more, and that's exactly the point of criminal forfeiture."
The changes also drew swift pushback from lawmakers on both sides of the aisle, with some predicting the civil forfeiture policy would fall to a legal challenge.
"Instead of revising forfeiture practices in a manner to better protect Americans' due process rights, the DOJ seems determined to lose in court before it changes its policies for the better," said Sen. Mike Lee (R-Utah) in a statement.
Texas state Sen. Konni Burton (R), author of a bill to scale back civil forfeiture in her local legislature, was similarly critical.
In February, Trump appeared to joke to a Texas sheriff that he'd help destroy Burton's career over her reform advocacy. Burton doesn't believe Trump was actually referring to her in his comments, she told HuffPost in an email on Wednesday. But she said it's clear the Justice Department's effort to expand civil forfeiture isn't compatible with her conservative beliefs.
"Conservatives are generally skeptical of large government systems. We should be especially skeptical of one such as the criminal justice system that can actually take our life, liberty and property," she said. "For me, demanding a criminal conviction before the government may permanently keep an individual's property is the only defensible position for someone who believes in the Bill of Rights and the rights of the people."
Polling has consistently shown that Americans oppose the concept of civil forfeiture, even if they're not fully aware of its existence. A December 2016 survey conducted by the Cato Institute found that 84 percent of Americans oppose "taking a person's money or property that is suspected to have been involved in a drug crime before the person is convicted of a crime." State polling has shown similar levels of opposition.
Sessions, speaking at the event with law enforcement officials said it was important to protect rights, and that law-abiding people "whose property is used without their knowledge or without their consent should not be punished because of crimes that others have committed." But he said that was "not an issue" in the "vast majority of cases," that law enforcement officers "do an incredible job" and that four out of five administrative civil asset forfeitures were never challenged in court. "Even so, we must take every precaution to protect the rights of claimants in that small minority of cases," Sessions said.
Before You Go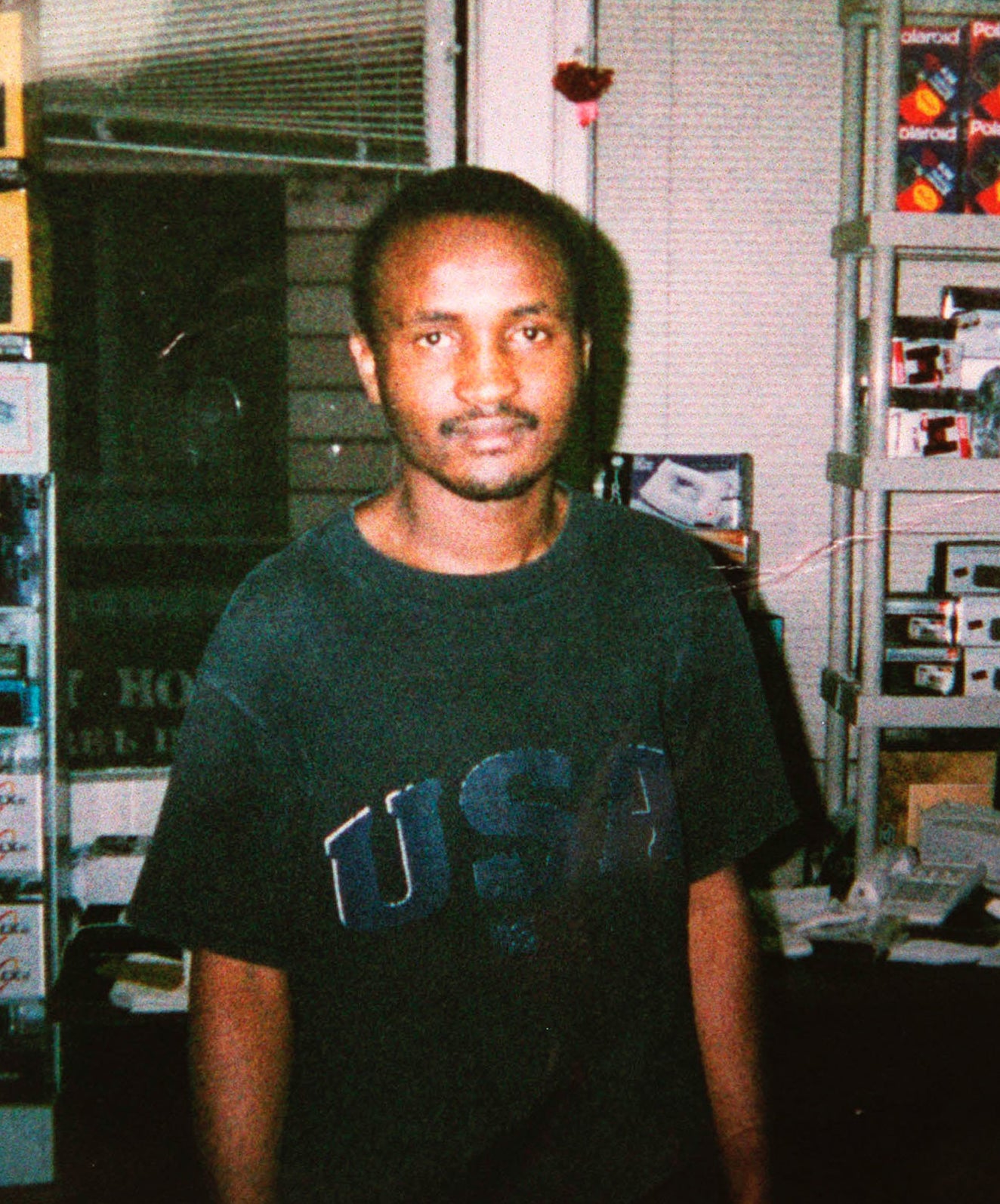 21 Times Cops Walked Free After Fatal Encounters With Black Victims
Popular in the Community