Hunting for assisted living can be hard. You want to find the best place for your loved one -- and it needs to be clean, well run, and within your price range. And you need to get a good sense of what each community is really like, not just what its advertising says about it.
Still, the process doesn't have to be intimidating or overwhelming. Here are some simple steps you can follow to help narrow it down to the perfect community. First, you'll do research online and by phone. Then, you'll tour to see what each community feels like in person.
Research Checklist
Start with online research to find facilities near you or your loved one. The Departments of Health and Human Services for each state are also good resources for finding facilities. These questions can help narrow down the options:
Is the community close to shops, doctor's offices, a pharmacy, and other important places?
Is the location convenient for family and friends to visit?
If the facility is not in your town, are there hotels nearby for when you visit the area? Try tripadvisor.com to search for area hotels.
Is the neighborhood generally considered safe, or is there a high crime rate? Trulia.com has tools to help you evaluate neighborhood safety and crime rate.
Can you find any information about the provider through the Better Business Bureau or your local Area Agency on Aging?
Phone Research
The first time you speak to providers on the phone, find out whether they're accepting new residents. If not, ask about their waiting lists. It's worth remembering that families often put their names on waiting lists at several facilities, so the list may be shorter than it seems. Don't hesitate to put your name on a list just because the wait time is significant. You also want to ask questions early on about how expensive the provider is. Pricing for assisted living can vary widely based on your loved one's needs, so this may not be the time to pin down specific pricing. Still, it's wise to ask general questions to determine whether a provider is way out of your price range.
What types of payment are accepted, and/or are there programs to help residents afford care?
If there are any negative online reviews about them, what is their response or explanation?
When do they offer tours, and how long do tours last?
What will they show you when you tour -- will you have a chance to try meals or meet with residents?
Experts say the most important part of making a decision is listening to your gut instincts. Even beautiful facilities with huge advertising budgets can be cold, dreary places, while older communities with a little missing paint can be cheerful and happy. Going for a visit -- or several -- can help you determine if the community will be right for your loved one.
Figuring out how to tour is a little more difficult, especially if your loved one isn't very mobile or if you live out of town. It may be worthwhile to tour several facilities before bringing your loved one to see the two or three you think are best. Or ask a friend or relative to tour facilities (and take copious notes and photos). Geriatric care managers can also help find the best assisted living facilities for seniors -- they often know a great deal about all the care options in their town.
Before your visit, review your checklist.
On the Way In
Is the neighborhood quiet and pleasant?
Is there easy parking, including handicapped spaces?
If your family member will be bringing a car, is parking provided?
Is the building's exterior clean and attractive?
Are the grounds attractive, with plants and trees?
Is there a safe, enclosed area where residents can walk and socialize?
The Greeting
Most tours start in someone's office or in the lobby -- the director of marketing or another staff member will spend time talking to you about the community. He or she should be asking you about your needs and what you want to see, so the tour can be tailored for you.
Do you like your tour guide?
Do you feel that he or she is listening to your needs and questions?
Do you feel pressured in any way, or like someone is "selling" you?
Does the tour guide speak only to you (the adult child) or do they make an effort to include your loved one?
Are you able to talk to staff members other than the tour guide, either in a formal session or informally during or after the tour?
The Tour
While you're walking around, don't worry about checking things off. Instead, pay attention to what you're seeing, hearing, smelling, and feeling in each of the spaces. Try to talk to residents and staff members, not just the director of marketing. This will help you get a fuller idea of what the community is really like.
Common Spaces
Are the common spaces in the community pleasant and appealing?
How many rooms are there where the residents can spend time with each other and with visiting family members, and can you imagine your loved one using these common spaces?
Are hallways well lit and easily navigable, with handrails and plenty of room for wheelchairs?
Are there shared pets in the community (dogs, cats, fish, or birds)?
Are there plants, and do they look well cared for (free of dust and well watered)?
Living Spaces
Do most residents have a private room or share a room?
Is it possible to view all the different types of rooms available?
Does each room have a private, handicapped-equipped bathroom, or is there one shared bathroom?
Are residents' rooms personalized with photos, mementos, or other possessions?
Is there adequate closet and storage space?
Do rooms have good lighting and attractive views?
Food
Are the dining rooms clean and attractive?
How many meals are provided daily?
Are there snacks and, if so, how and when do residents get them?
Can the community cater to specific dietary needs or special requests?
Can residents bring food back to their rooms, and/or are there kitchens in the rooms?
Can visiting family members join the residents for meals?
Can you taste the food or come for a meal?
Is there a private room available for family celebrations or private family dinners?
Activities
Is there a posted, varied schedule of activities, and are there any you think your loved one would participate in?
Do residents have any scheduled interaction with the outside local community, either with volunteers coming into the community or during regular outings?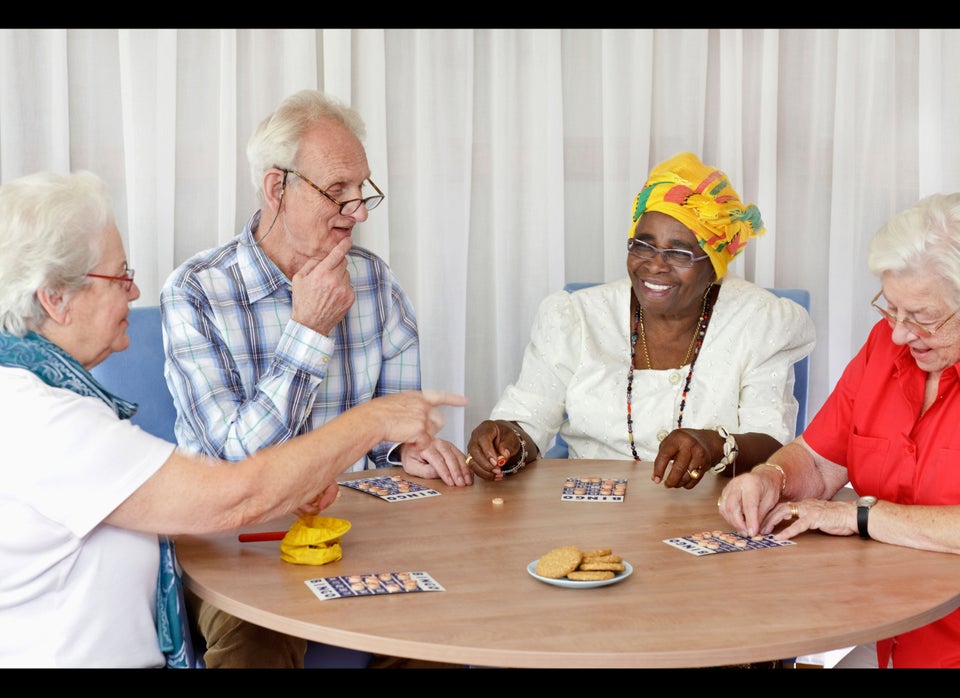 7 Questions To Ask Before You Pick A Retirement Community
Popular in the Community