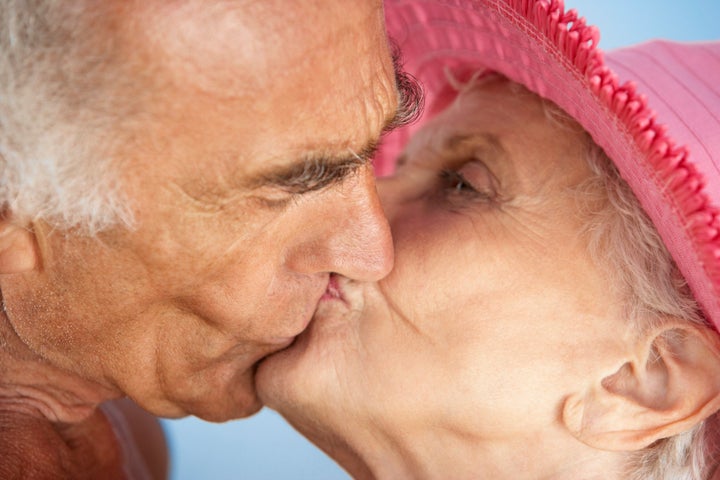 News flash: Older people have sex. But it seems that some assisted-living facilities may be the last ones to get the word on this. A study conducted by the Gerontology Institute at Georgia State University found that the residents of these facilities are often denied their rights to sexual freedom because of a lack of policies and the attitudes of staff and administrators.
Despite an emphasis on independence and autonomy, the study found that many assisted-living facilities have created an environment of surveillance, according to the findings published in the Journals of Gerontology: Social Sciences. If you can't have any privacy, it becomes harder to act on the desire for intimacy that many older people still crave, the study found.
About one million Americans live in an assisted-living home and that number is expected to rise as the population ages. So it makes sense for there to be some accommodations for residents to be able to enjoy their sexual freedom.
"While assisted-living facilities have many rules, they typically lack systematic policies about how to manage sexual behavior among residents ― which falls under residents' rights," said Elisabeth Burgess, an author of the study and director of the Gerontology Institute, in a press release.
The researchers collected data at six Atlanta-area assisted-living facilities. They found that staff and administrators agreed that residents had rights to sexual and intimate behavior, but said other concerns ― like health and safety ―often took precedence.
Family members' wishes are also factored in, according to what the staff and administrators said. Family members usually choose the home and manage the residents' financial affairs. In some instances, they help out and volunteer at the facility. Families can be very protective of their parents and grandparents and aren't always comfortable with new romantic or intimate partnerships, the study found. Administrators often deferred to family wishes in order to reduce potential conflict.
And then of course are the issues of consent and cognitive impairment. More than two-thirds of residents in assisted-living facilities have some level of cognitive impairment, which can range from mild cognitive impairment to Alzheimer's disease or other forms of dementia. Homes feel responsible to protect residents and guard against sexual abuse.
The issue of nursing home sex is not new. One facility, the Hebrew Home run by RiverSpring Health, has been on the forefront of protecting the rights of its residents to enjoy acts of intimacy.
Staff are taught to not be judgmental or to bring religious, cultural or personal beliefs to work with them. They are instructed on how to help residents consummate intimacy in a safe and private setting. Families are aware of the policy and the home's efforts to enable intimacy. Rooms are arranged to accommodate sexually active residents and, sometimes, he told The Huffington Post last year, staff do things like put a "do not disturb" sign on the door.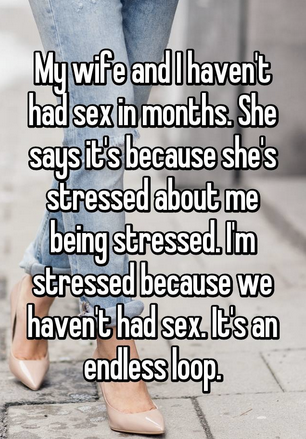 Sexless Marriage Confessions
Popular in the Community