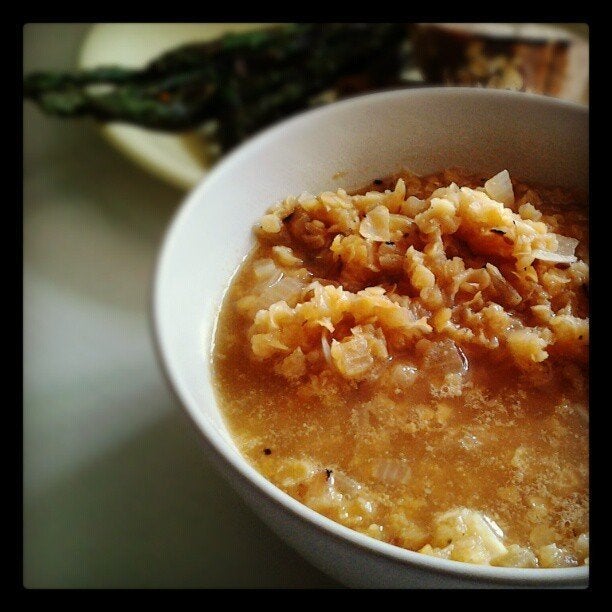 It was the mushroom-barley soup that pushed me over the edge. I knew after the first offensive taste that there was something seriously wrong and I knew that it would soon be time to talk. Mushroom-barley soup, a staple of my childhood, lovingly prepared by Grandma Mollie, was the most delicious soup I'd ever tasted. Grandma Mollie always got it just right, but this time, something was awry.
I didn't approach Grandma Mollie right away, but spent time with my professional hat on, observing her and how she was coping with life. I watched her frustration mount, as she tried to decipher the multiple sweepstakes offers received by mail, attempting a response and a sorting of the papers. She had always called these offers "rubbish" and often recycled them, creating scratch pads out of the wads of paper in each mailing. I heard the anger in Grandma Mollie's voice when she called the secretary at her community clubhouse to demand that she be sent a new club membership card. A day later, I saw a card that had been mailed to her the previous week, in an envelope, recently opened on her desk. Simple tasks seemed to have grown unmanageable and important ones, like paying utility bills on time, were going undone.
On the last day of my visit, I decided to ask her if she wanted to hire someone to help her in the home. Someone to help with the organizing tasks that seemed to have become so frustrating. I volunteered to assist her in finding this "helper," and I was happily surprised that she seemed interested. The next morning, as I was leaving for the airport, Grandma Mollie said she'd thought about my suggestion, and was not yet ready for help.
Days after I returned from my visit, I got a call from Aunt Anne, Grandma Mollie's younger sister. She told me that my yoga-practicing, health-food-eating, Scrabble playing, daily swimming and brisk-walk-taking Grandmother Mollie had challenged her 86-year old-sister to a game of Ping-Pong in the clubhouse. Unfortunately, in the course of the game, Grandma Mollie had tripped, and fallen, and now had a broken hip.
As the family gathered, and observed, it became clear to us all that the hip fracture had increased Grandma Mollie's confusion and seriously affected her mobility. She spent weeks in a Rehab Center, and then we were told that we needed to find suitable help, either in her home or somewhere else, that could meet Grandma's needs. We were charged to have the conversation that many families will attempt over the next few weeks as they gather for the holidays and for so much family togetherness. When we see or we are told that it's become difficult for our older loved ones to care for themselves independently in the home, how do we get Grandma, or Dad, Aunt or Friend to accept help from us or from someone else?
From my own personal experience and as a professional in the field of aging who has helped many others find care for their loved ones, I know that this "conversation" is often not an easy one. It can take time to make thoughtful decisions. Often, talk about accepting care, whether in the home or out, uncovers worries in the loved one about vanishing independence, cost and quality of care and the frightening recognition that she/he is entering a period of life that seems to have only one way out. As it can be challenging for us to discuss issues of caregiving, I suggest that we look at the "conversation" as a process and devise a plan for an ongoing series of meetings that will provide time for all involved to think and consult with others, and to help older loved ones get the support they need to make these difficult decisions.
To help address these complicated issues about which I am consulted most frequently, I have written a series of posts that I call "Mushroom-Barley Soup and Other Red Flags" to follow this introduction. In this series I'll offer a guide consisting of three parts:
1. Advice on how to decide what type of care is best for your loved one.
2. A Checklist on how to find the right caregiver in the home, should this be the decision.
3. A plan for managing the ongoing relationship that develops among all parties involved; family and friends, the caregiver and your loved one.
Stay tuned. PART 1 OF THE GUIDE
The next installment will appear in about two weeks.
Popular in the Community