The since-deleted tweet was part of the news agency's coverage of the Critics' Choice Awards, during which Peele had accepted the Best Original Screenplay award for his successful horror film.
"James Franco, facing new sexual misconduct allegations, is an early winner at the Critics' Choice Awards," the tweet read, with a photo of Peele accepting his own award from the ceremony attached.
The Los Angeles Times report in which five women accused Franco of sexual misconduct had come out that morning. Four actresses told the newspaper the actor asked them to perform sexually inappropriate and coercive scenes.
The tweet caught Peele's attention before it was deleted. The star tweeted, "Um ... weird photo choice?" in response to the mistake.
The AP addressed the mistake in a tweet later in the night. The outlet said it "deleted a tweet about James Franco winning at the Critic's Choice Awards because it featured a photo of another person."
The agency did not offer an apology to Peele. There there was no mention of Peele or the sexual misconduct allegations in the tweet.
Franco won a Best Actor award for "The Disaster Artist" at Thursday night's award ceremony. The actor did not attend the event to accept the award, which was not presented in the televised ceremony, but instead in an online-only segment before the event.
Before the LA Times report was published, several Twitter users had come forward alleging that the actor had harassed them. Franco denied any wrongdoing during an appearance on "The Late Show with Stephen Colbert" Tuesday, saying the allegations "are not accurate."
"Look, in my life, I pride myself on taking responsibility for things that I have done," Franco told Colbert. "I have to do that to maintain my well-being. The things that I heard that were on Twitter are not accurate. But I completely support people coming out and being able to have a voice, because they didn't have a voice for so long. So I don't want to shut them down in any way."
Before You Go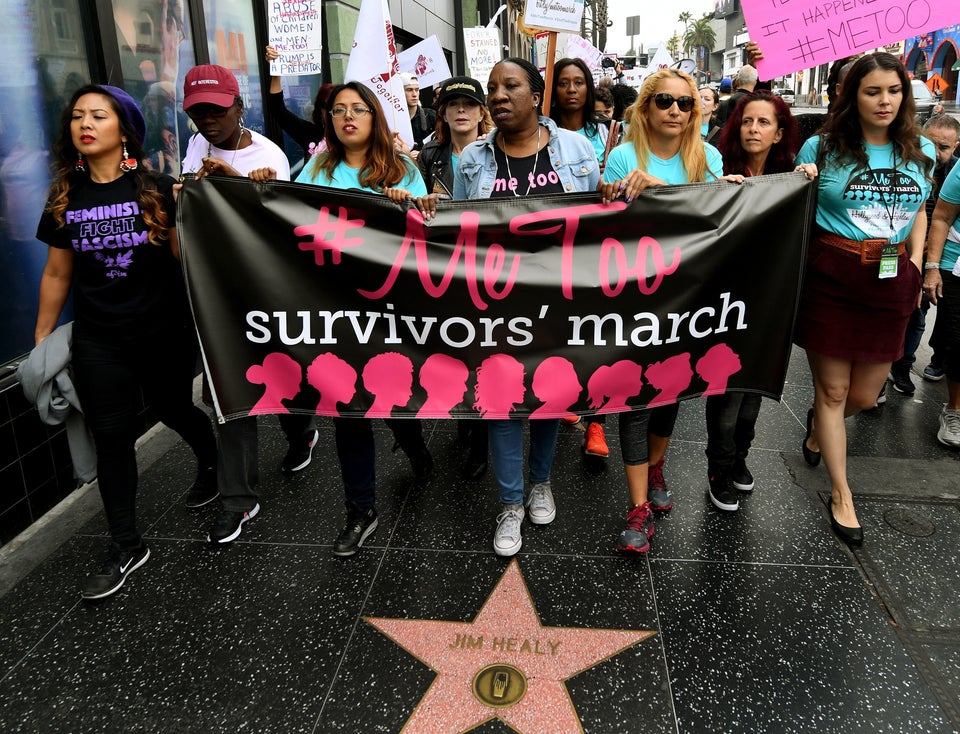 Hollywood #MeToo March
Popular in the Community