Earlier this month I was delighted to find that there is an Officers' Spouse Club (OSC) on the Fort Bragg base. My wife and I have been together for 15 years as partners, and since the recent repeal of "don't ask, don't tell," we are finally legally married. I emailed a listed contact for the group and eagerly waited to hear back. When I did, I was incredibly disappointed to be told that I "do not qualify."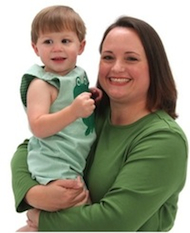 I respectfully ask that you reconsider my request to join the Association of Bragg Officers' Spouses. Although I have only been a legal spouse since Nov. 10, I have been in a committed relationship with my spouse since 1997. I have been at every promotion ceremony from First Lieutenant through Lieutenant Colonel. I watched with pride when she took her guideon and began company command, and I was the shoulder she cried on when she had to give it up. I have endured deployments and several TDYs, and I'll continue to comfort our son and newborn daughter as they watch her leave on the next. When I decided to dedicate myself to my spouse, I knew all too well that I was dedicating myself to the Army, as well.
My record of service to the military community would make me an outstanding addition to your group. I began volunteering to assist military families. As an educator, I would often tutor "Army brats" in reading. I briefed inbound families on the different school districts, assisting in housing location decisions. I have worked with local Humane Societies to help deployed soldiers find temporary homes for their pets while they deploy, and most recently, I've been volunteering as a family coordinator for the American Military Partner Association, assisting other military members with same-sex partners and their families in working through the existing inequalities we face.
I am aware that I am not the only same-sex spouse denied membership in a military spouse association. It is happening in other service branches, as well. The American Military Partner Association comes together to support spouses in this situation. Most recently, Tanisha Ward, the wife of a deployed airman, was denied membership to the Little Rock Air Force Base Spouse's Club. She and her wife had just PCS'd to Little Rock when her wife, A1C Hensley, deployed. Far away from her family and friends, Tanisha looked to other spouses for support. However, Tanisha was denied as a same-sex spouse. Fort Bragg should not be another example of this sort of discrimination.
You see, our lives are more similar than they are different. I am dedicated to my spouse and the country we love. I was excited to stumble upon your Facebook page and find an organization whose vales and enthusiasm were so in line with my own. I read through your mission and the description of your club and thought I had found a place where I could continue to make a difference. I was overjoyed when I read that the club is made up of military spouses dedicated to the tradition of the Army, while moving toward its vision of tomorrow. My families, and families like mine, are included in the vision of tomorrow's Army. Please keep in mind that DADT was repealed over a year ago. Our commander-in-chief supports us; I was the first same-sex military spouse invited by the first lady to attend her Mother's Day Tea. We are a part of the face of this country's future, and the White House, the Pentagon and many other posts are leaning forward to embrace this progression.
The American Military Partner Association has created a petition to ask you to end this kind of exclusion. I hope that you will reconsider my membership in the Fort Bragg OSC, as Fort Bragg is known among military communities for setting the standard, leading by example and being at the forefront of change.
Very respectfully,
Ashley Broadway
Support HuffPost
Every Voice Matters
Popular in the Community