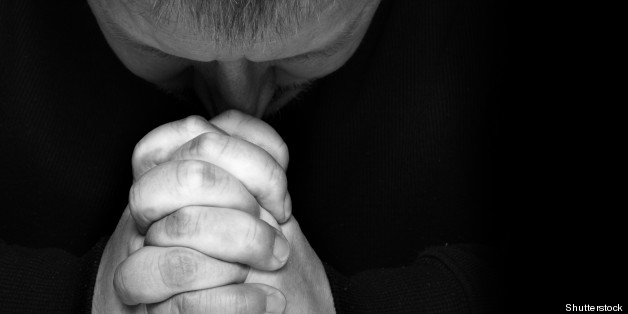 LOS ANGELES -- As a ceremonial officiant who specializes in helping people grieving over death use spiritual and secular rituals to mourn, Candice Courtney often finds that her work makes her the odd one out in her Scottsdale, Ariz., neighborhood. Since her husband died 14 years ago, Courtney has made a living speaking and writing about grief and death, and has written a book, Healing Through Illness, Living Through Dying -- a title that usually requires a bit of an explanation.
So when she arrived in Southern California this week to join 600 grief counselors, chaplains, academics, clinicians, social workers, funeral directors and hospice volunteers who had come to one of the nation's few death-centered conferences, Courtney said she was a tad overwhelmed.
"People are so afraid of death and dying that it prevents them from being present," said Courtney, fresh from a workshop on Turkish death and grieving rituals. "But right here, right now, I feel I'm among my own."
Every week, hundreds of convention centers across the U.S. are booked by professional groups, but the the one Los Angeles this week was unique. At the Association for Death Education and Counseling conference, at the Loews Hollywood Hotel, some of the nation's leading thanatologists -- people who study death for a living -- gathered to discuss what's new in one of the oldest experiences that all that all of the living share: the inevitable demise.
"We can talk openly about things for many people that they don't even want to think about," said Robert Zucker, a family counselor who specializes in helping parents who have have had loved ones die cope with their own losses and nurture grieving children. Zucker had traveled from suburban Boston to attend the conference, where organizers offered dozens of events on nearly every aspect of how people die and what happens afterward.
"It's tremendous to get this sort of input from all sorts of perspectives in thanatology," said Zucker, who attended workshops Thursday on Latino grief styles and funeral rituals, and how Islam, Christianity, Buddhism and Hinduism interplay when it comes to death rites and grief in Malaysia.
Other events ranged from personal story presentations ("Laughing in the Face of Death: Comedies for Funeral Planning," showed how humor can be used alleviate some of the negative feelings around death), academic papers ("Healing the Wounded Self: A Feminine Psychology of Mourning"), teach-ins on spiritual and physical techniques in mourning ("Yoga: A Somatic Tool for Transforming Grief"), and art and activism centered around how to bring death to the forefront of everyday conversations ("Tea, Cake and the Death Cafe") and how the nation's health care systems deal with death.
On information tables outside the sessions, flyers advertised books, classes, and attractions that might interest the death-aware: organ donation, degree programs in thanatology, a "Heal Grief" iPhone application, and Dearly Departed, a tour of where celebrities have died in Hollywood.
But while attendees described their experience as fun and enriching, they said the theme of the convention was one of the most serious: how to better live, better die, and make the pain of death for those whose loved ones die the best and most productive experience it can be. The meeting was the Association for Death Education and Counseling's 35th conference since the group formed in 1976, and organizers said membership and attendance has increased as resources for death and grieving have grown and become more diverse. The group has about 1,800 members, most in the U.S.
"It's a wonderful, loving community of those who truly understand the wounds of the heart," said Bonnie Carroll, a former member of the Association for Death Education and Counseling board who is president and founder of the Tragedy Assistance Program for Survivors, a national veteran's service organization based in Washington.
Carroll founded the veterans' group after her husband died in an Army C-12 plane crash in Alaska in 1992. Speaking of the families of dead veterans she counsels, as well as like-minded colleagues who had come this week, Carroll reflected on the gathering.
"There's nothing more life-affirming than working with those who have truly looked at death in the face," she said.
REAL LIFE. REAL NEWS. REAL VOICES.
Help us tell more of the stories that matter from voices that too often remain unheard.
BEFORE YOU GO
PHOTO GALLERY
Prayers For The Dead