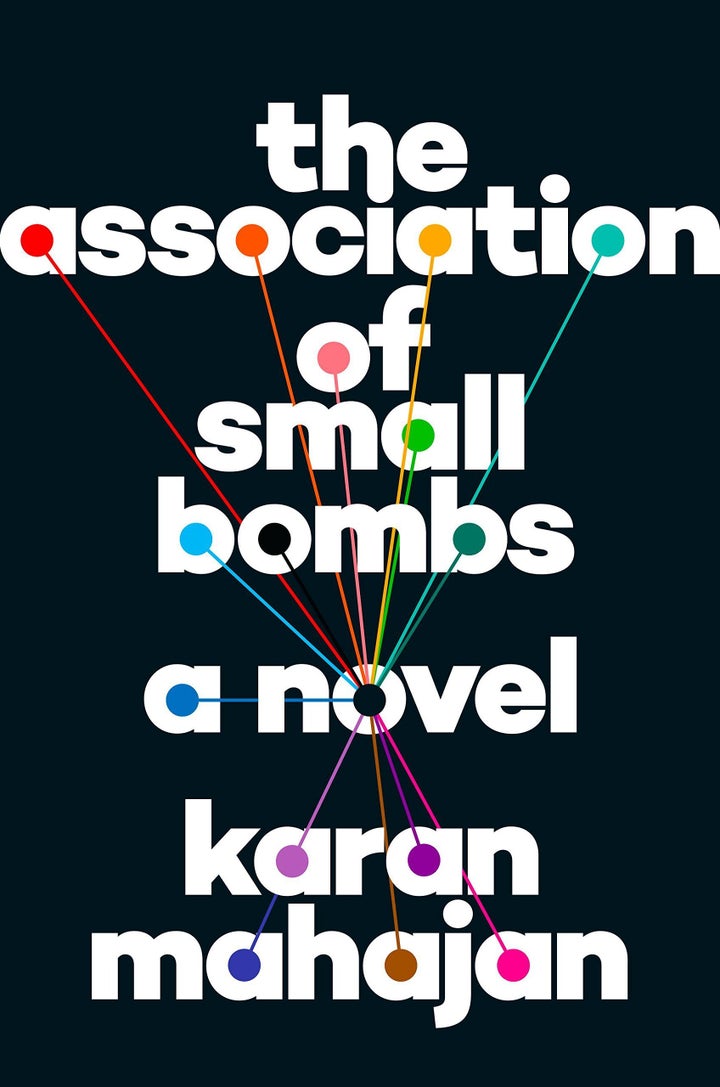 We live in what American politicians like to call a post-9/11 world. This demarcation of life into before and after isn't just because the attack was so large, but because it was on American soil -- "never again" was the obvious, instinctive reaction to such an enormous loss of our country's citizens.
As one of the primary characters of Karan Mahajan's latest novel, The Association of Small Bombs, puts it, "People did not care about a small bomb in a foreign country that had injured a Muslim, and why should they? They were grieving. Three thousand of their countrymen had perished. Why would they look outward?" Mansoor Ahmed, a Muslim Indian studying at Santa Clara University in 2001, actually survived a terrorist blast that killed two Hindu friends when he was 12 -- a small bomb that had quickly vanished from the news. Painfully, he comes to realize that many parts of the world don't care much, if at all, for the trauma he's suffered in his non-newsworthy bombing.
September 11, 2001, marks the day when terrorism began to meaningfully matter to many of Mahajan's American audience, or so the "post-9/11 world" soundbite suggests, but his novel paints a searing image of the devastation left by the more typical forms of terroristic violence that predated the post-9/11 world, and that continue to this day.
The novel opens in 1996, with an explosion in an open-air market at Lajpat Nagar in Delhi. Two young brothers, Tushar and Nakul Khurana, have been sent to pick up the family's TV from the repairman and bring their friend Mansoor along, planning to then drop him off at home. Instead, the three boys find themselves near a bomb set by an experienced Kashmiri bomb maker, Shockie. As it tears open, and the Khurana boys are instantly killed, Mansoor is left with wounds both mental and physical. It's a "small" blast; only 13 people are killed, and 30 injured.
Mahajan dances between the broken, bitter Khuranas, Deepa and Vikas, and the gratefully generous but vaguely resentful Ahmeds, Afsheen and Sharif, who are on some level uncharitably aware that their son would never have undergone this horrific event had their now-bereft friends dropped Mansoor at home themselves instead of allowing him to visit the market with their rambunctious sons. The Khuranas attempt to find comfort in each other, in having another child, in victim advocacy; Afsheen and Sharif invest in sending their miracle son to the United States for college. But Deepa and Vikas find themselves drifting separately into misdirected anger and coping strategies, while Mansoor grows up too sheltered and fearful to leave the house, instead pouring himself into a passion for computer programming that exacerbates the wrist injuries he took away from the bombing.
Ultimately forced to take leave from college to recuperate, Mansoor falls in with an NGO that agitates for just treatment of accused terrorists -- many of whom are believed to be innocents railroaded by corrupt police. There, he meets the passionate and eloquent Ayub, a Muslim activist from more humble roots, who urges Mansoor and the rest of the group to devote themselves to nonviolent protest to bring about change in the treatment of Muslims. Cracks show in the seemingly idyllic organization, though; while Ayub clearly feels strongly about saving his fellow Muslims from horrific mistreatment, and draws the largely unobservant Mansoor into a more religious lifestyle, he's also volatile and easily disappointed. The NGO isn't as stable as it appears.
Through an ever-growing cast of Muslim and Hindu characters, Mahajan plumbs the depths of the living death that can follow even the smallest of small bombs, as families are gutted, innocents arrested, and desperate idealists turn to the most deadly tactics in a twisted hope of making change. At one point, a more experienced terrorist explains to a new recruit who only wants to target complicit parties, "It's better for the event to be big, to affect many. People say 9/11 was the worst terror attack of all time -- was it? I think the small bombs that we hear about all the time, that go off in unknown markets, killing five or six, are worse. They concentrate the pain on the lives of a few. Better to kill generously than stingily."
By winding us closely into the lives, families, and social networks of the main cast of characters before, in some cases, showing them resorting to horrific crimes or being (if unjustly) charged with terrorism, Mahajan makes the humanity, the psychological unraveling or misplaced idealism or confusion, of each person in his novel more tangible than any news item ever could. Even the narrative sometimes seems to skip and jump like the perception of someone in the grip of a profound trauma, drawing the reader into an understanding of how disorienting it can feel to realize you don't quite know how you got to where you are at this very moment.
If sometimes it almost feels like he's delving into the troubled minds of too many people to excavate in just 275 pages, if sometimes his acute descriptive language misfires, these tremors don't unsettle the jittery flow of Mahajan's artful narrative. In a post-9/11 world, this novel should be considered a must-read.
A psychologically intimate and stylistically compelling examination of the ripple effects of small acts of terrorism, Mahajan's second novel shouldn't be missed.
What other reviewers think:
The New York Times: "Allow me to skip the prelude to judgment that usually begins a book review, and just get right to it: Karan Mahajan's second novel, The Association of Small Bombs, is wonderful. It is smart, devastating, unpredictable and enviably adept in its handling of tragedy and its fallout."
Kirkus: "An engaging if plot-thick novel that's alert to the intersection of the emotional and political."
Karan Mahajan is the author of the novel Family Planning, which was a finalist for the Dylan Thomas Prize in 2010. He has written for The New Yorker online, The New York Times, The Wall Street Journal and more. He grew up in New Delhi, India, and now lives in Austin, Texas.
Readers who enjoy books that take on multiple, conflicting perspectives and allow empathy with unconventional characters. Also, readers who prefer books that take on thorny geopolitical issues.
"The bombing, for which Mr. and Mrs. Khurana were not present, was a flat, percussive event that began under the bonnet of a parked white Maruti 800, though of course that detail, that detail about the car, could only be confirmed later. A good bombing begins everywhere at once."
"What was it about such a morbid war zone that energized Vikas? Once, on a trip to France to screen a documentary at the Aix-en-Provence film festival, Vikas had peeled off and visited a chateau in the Loire Valley. Stony and hard skinned, the chateau consisted of two towers connected by a covered bridge that ran over a river. During the Great War, his guide had told him, the battling armies shared the bridge as a common hospital. Vikas had been stunned by the idea of wounded soldiers -- who may have wounded each other -- lying bed-to-bed in the same ward. What horrified him was the fact that injury, its violent horizontal stasis, revealed the complete artificiality of war.
"He remembered seeing Tushar and Nakul in the morgue and thinking: They belong to a different class now. The class of the dead.
"He had never lost his urge for classification -- this tyrant's urge for unity and separation. He knew everyone was different, yet he wanted them to be the same. Hence his obsession with death."
The Association of Small Bombs
by Karan Mahajan
Viking, $26.00
Publishes March 22, 2016
The Bottom Line is a weekly review combining plot description and analysis with fun tidbits about the book.
Related
Before You Go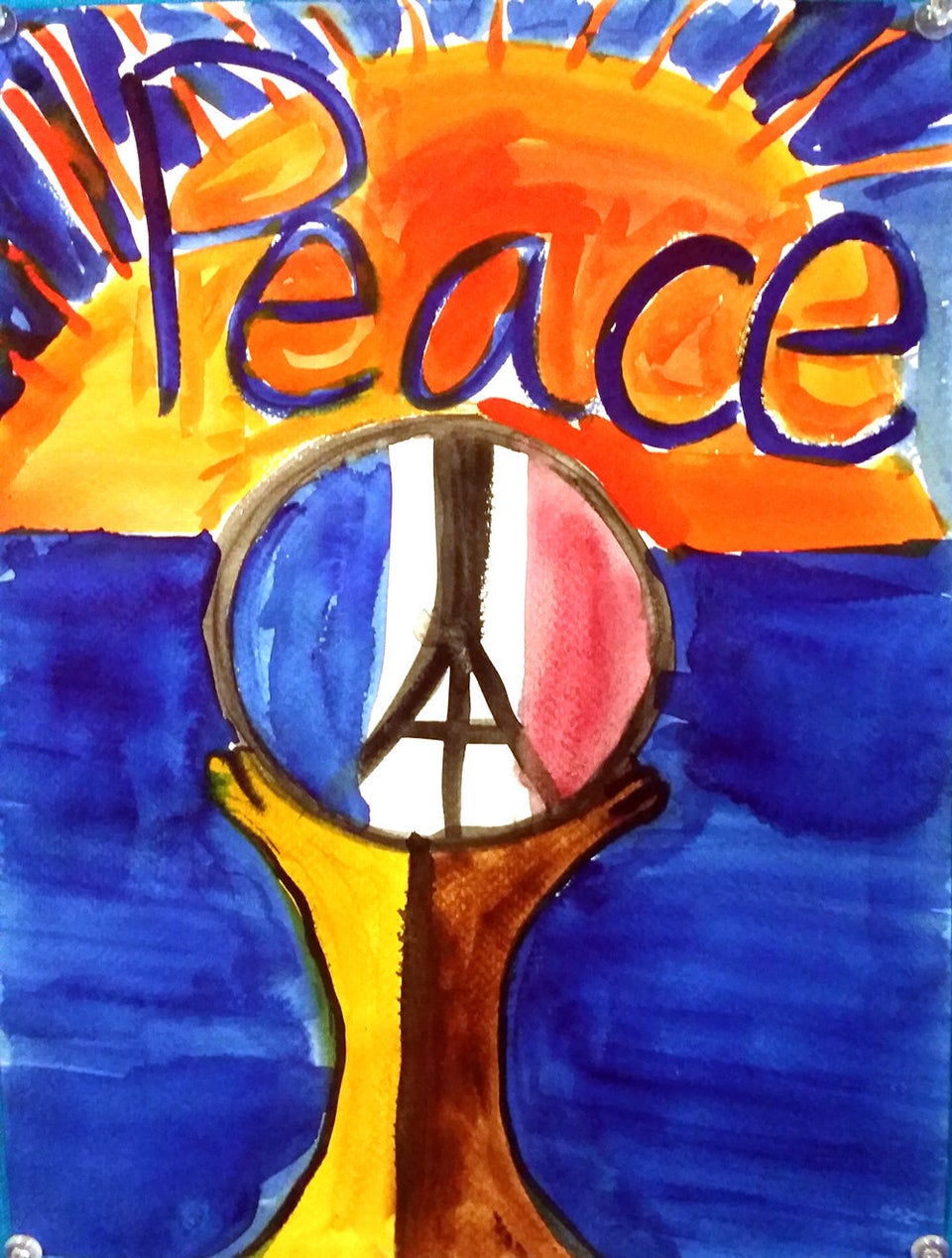 Childrens Artwork For Messages Of Peace In Response To Terrorism
Popular in the Community