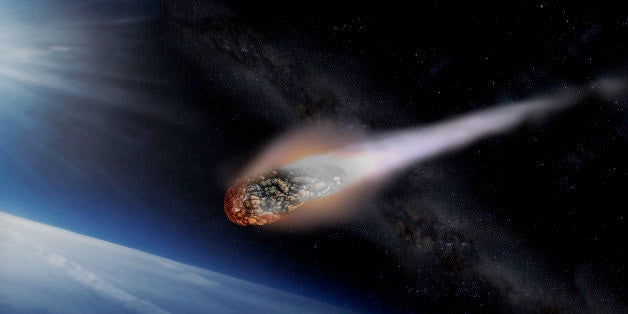 Breathe easy, Earthlings. A 60-foot asteroid is headed our way, but astronomers say it's nothing to worry about.
Dubbed 2014 RC, the space rock will come within 25,000 miles of Earth -- that's one tenth of the distance between Earth and the moon -- making its closest approach around 2:18 pm EDT on Sunday, Sept. 7.
While skywatchers won't be able to spot the asteroid with the naked eye, amateur astronomers may be able to catch a glimpse using a small telescope.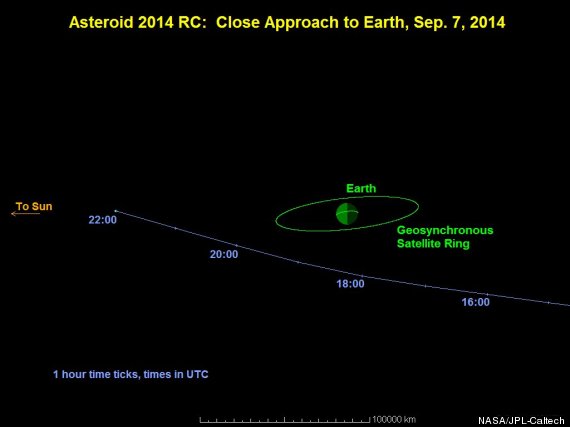 This graphic depicts the passage of asteroid 2014 RC past Earth on September 7, 2014. Times indicated on the graphic are Universal Time.
Before You Go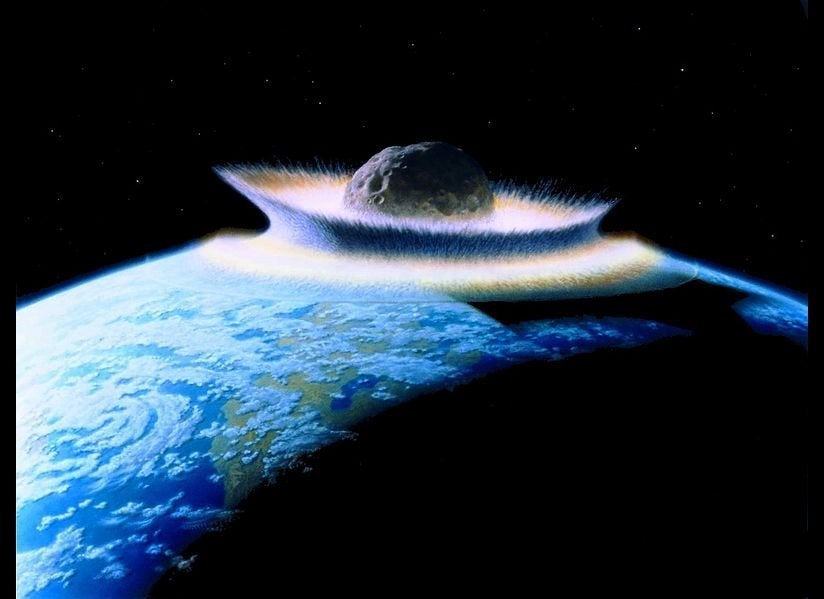 Astounding asteroid craters
Popular in the Community