A cosmic collision was caught on video earlier this month when an unknown object slammed into Jupiter while amateur astronomers watched.
It's not clear whether the object that hit the planet on March 17 was a comet or asteroid, but a NASA scientist told Space.com it was probably the latter.
Whatever it was, multiple witnesses viewed the collision, including an amateur astronomer based in Ireland who was just hoping to create a great time-lapse video.
The time-lapse was stunning even without the impact:
But then McKeon captured something even more unusual:
McKeon was one of several skywatchers to witness the impact and record it on video. Gerrit Kernbauer, who was in Austria, didn't realize what he had filmed at first because he didn't watch the video until 10 days later.
"I found this strange light spot that appeared for less than one second on the edge of the planetary disc," Kernbauer wrote.
He magnified the video and slowed it down:
Related
Before You Go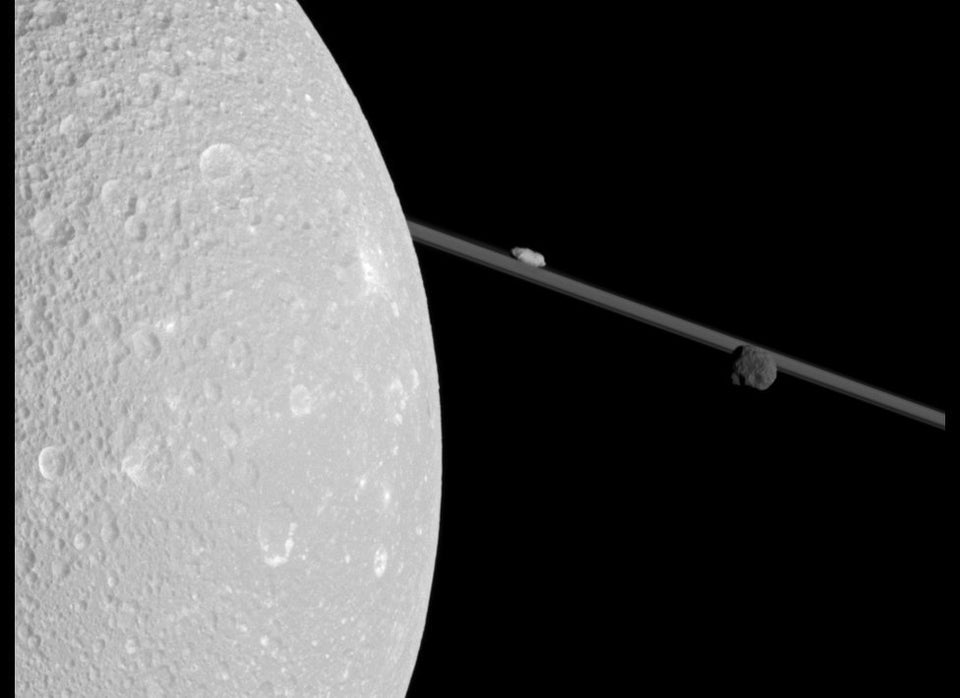 Solar System In Black And White
Popular in the Community