Although it takes up an entire tree-lined block of Long Island City, the CMMB Distribution Center is a remarkably unnoticeable building.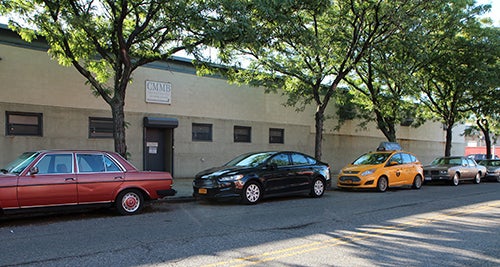 The only thing that announces the presence of the long and low cream-colored 33,000-square-foot structure is a grey blend-into-the-background metal front door with a small sign so far overhead that you have to crane your neck to read it.
Ralph Barberio, the longtime manager of the CMMB, is similarly low-key.
Self-effacing and soft-spoken, Ralph, who is grandfatherly grey, doesn't want to talk about himself.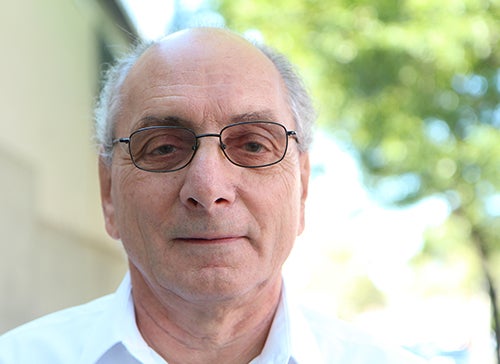 He'd rather highlight the work CMMB, which this year shipped more than $500 million in donated medicines and medical supplies to people in 32 Third World countries.
"The doctors and nurses who give their free time to go on missions are the great ones," he says. "We're nothing without them."
As Ralph walks around the distribution center, he looks at row after row of pallets set for shipment and sees not only black plastic shrink wrap and cardboard boxes but also hope.
Maybe it's because he grew up with nothing. Or perhaps it's because he's an ex-cop. The reason he's so willing to help others doesn't really matter.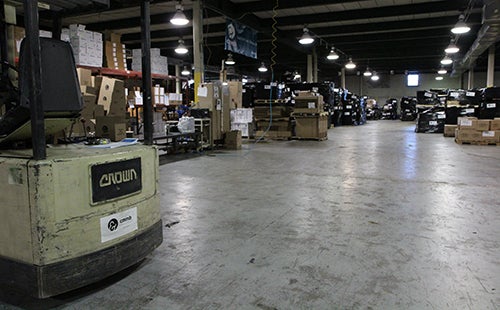 Ralph, whose grandparents came from Italy, was born in Queensbridge Houses.
His parents divorced when he was young – he can't remember whether he was 5 or 7 – and he and his two older sisters lived with their mother and grandparents in Astoria.
"My mother had MS," he says. "And we never had much money."
To help out, Ralph started working at age 11. At first, he filled soda cases for a deli. When he was 14, he became a stock boy for a pharmacy.
It was his brother-in-law, a police officer, who persuaded him to take up that career.
For two years, Ralph was a police trainee. Then he entered the police academy.
"In those days, you had to be 21," he says. "I started the day I turned 21."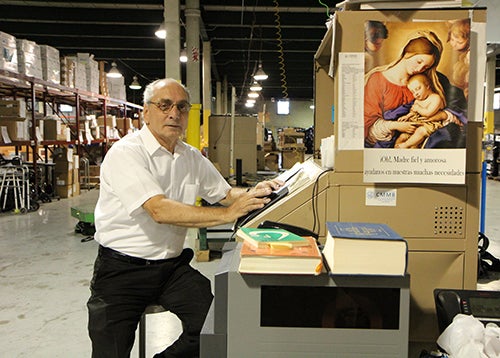 He worked a Harlem beat before transferring to Astoria's 114th Precinct, where he was on foot patrol, radio-car patrol and finally worked in community relations.
When Ralph retired after 23 years, in 1991, his partner framed his police officer and detective shields as well as his unit citations and excellent-duty medals and presented them to him.
They hang above his desk, which is surrounded by Yankees mementoes and souvenirs from countries CMMB works with.
"I'm a die-hard Yankees fan," he says.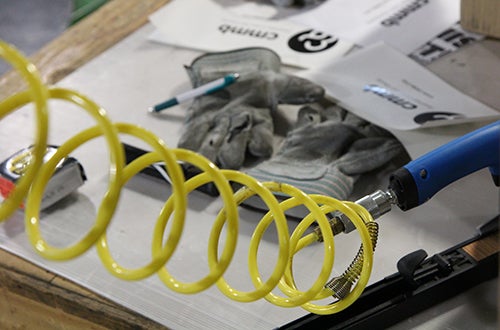 He doesn't have to mention that; it's obvious.
A Yankees banner is unfurled on one wall, and another wall is covered with black-and-white photos of players.
After talking about baseball, Ralph points to a flock of hand-carved wooden birds, graduated in size, that are displayed on the bookcase.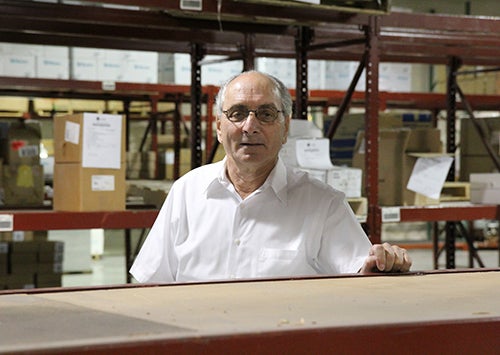 "They are from Nigeria," he says. "I like to say I have my ducks all in a row."
It's not a joke, not exactly, but it's probably the closest he ever comes to making one. He says it with a straight face.
For the first five years after he left the police force, Ralph was the mailroom manager for Time Warner in Manhattan.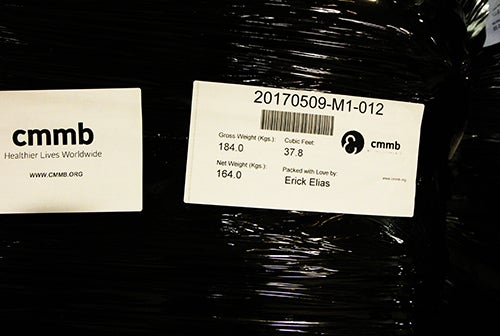 When he was laid off, he applied for a data-entry job at CMMB.
"A friend of mine knew someone who worked here," he says. "We are all crossed trained because there are only seven people, including myself, on the staff. I can do all the jobs but just not as good."
CMMB, which was founded in 1912, opened the distribution center in 1965.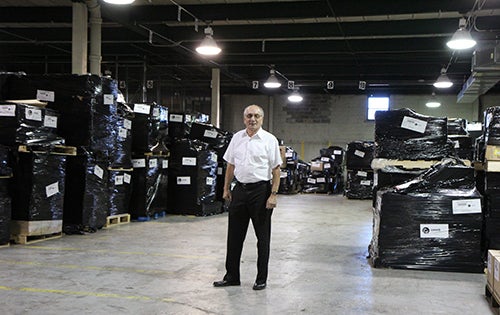 It has an office in Manhattan as well as ones in Peru, Kenya, Haiti, South Sudan and Zambia.
Ralph, who became the manager nearly 20 years ago, immediately took the private nonprofit's mission to heart.
"When I went to Haiti, I came back and said that I've got to work harder to get life-saving medicine to the people who desperately need it," he says. "I saw children ages one to five who were dying because they couldn't get basic medicines like antibiotics."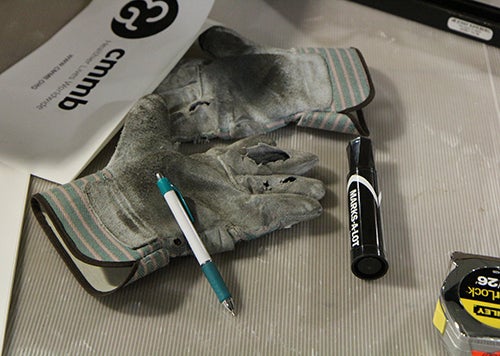 The "good work" the CMMB does is what motivates Ralph.
"Look at this," he says, pointing to a group of boxes ready to go. "Each shipment is marked 'packed with love' and includes the name of the person who prepared it."
Ralph likens the distribution process – products come in the door, are stored on shelves, put in cartons, readied for shipment and loaded into containers – to the circle of life.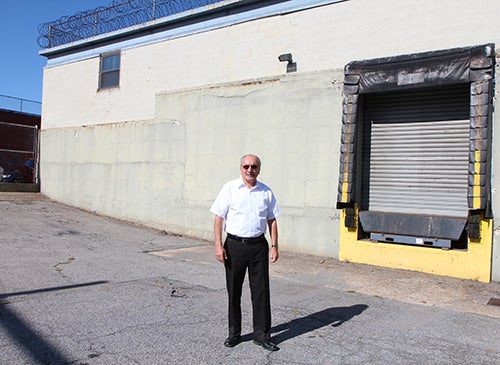 "I call it this because it goes in a physical circle at the distribution center," he says. "It's the circle of life that gets life-saving medicine all over the world."
Speaking of life, things will soon be coming full circle for Ralph, too.
He's 68, and in a couple of years, he hopes to hand off the management of the distribution center to someone else.
"I don't want to work much past 70," he says. "I get invited to go on missions with the doctors and nurses all the time, and I may actually do it after I retire."
Nancy A. Ruhling may be reached at Nruhling@gmail.com; @nancyruhling on Twitter; nruhling on Instagram, nancyruhling.com, astoriacharacters.com. Copyright 2017 by Nancy A. Ruhling
Related
Popular in the Community