Stop by the Court Square Diner for breakfast or dinner, and you're likely to see Hugh Carragher. He's the tall, white-haired gentleman sitting at the corner counter seat closest to the subway.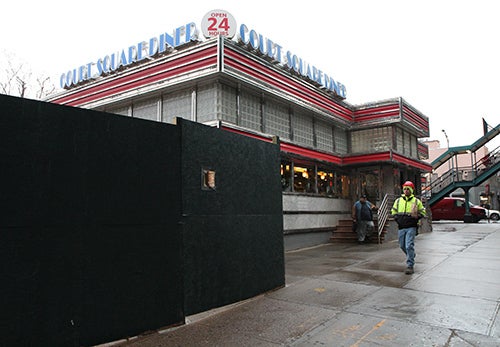 Hugh has been eating at the diner twice a day ever since he moved to Long Island City at the end of 1961.
That's, let's see … 56 of his 81 years.
Hugh is surprised by the math; he had it in his mind that he's been a regular customer for only 50 years.
"It's amazing how quickly time goes," he says. "I was never one to change. There used to be another diner close by, but this was my place."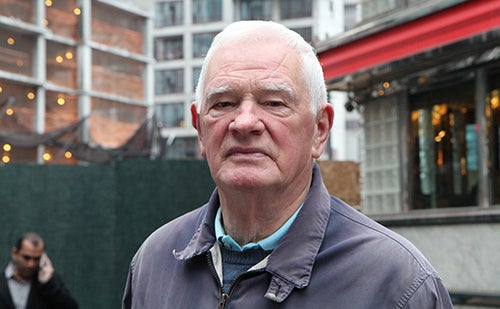 It strikes him that if he has been coming to the Court Square Diner for 56 years, then he's been living in the same two-bedroom apartment near the eatery for 54 years.
Speaking of dates, the Court Square Diner was established 1946. The original was nothing more than a railroad-like car where the 7, G, E and M lines converge.
Its flashy retro exterior, in shiny steel and ketchup-red, was completed in 2010 by the current owners, brothers Steve and Nick Kanellos.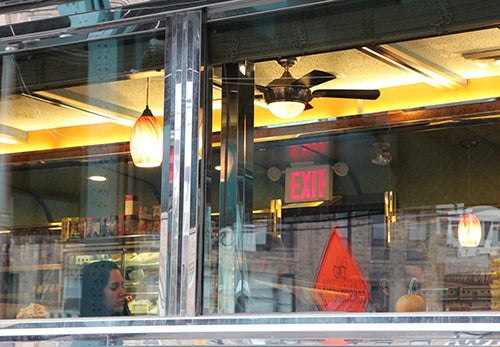 Hugh's been living in New York City since 1959. The only reason he didn't dine at the diner sooner was because he was living in Jamaica, Queens.
Hugh, who is one of 11 children, grew up on a 50-acre farm in Cootehill, Ireland.
His family raised flax, which the market town was famous for, and potatoes, corn, cabbage and turnips as well as hens, ducks, geese, cows and pigs.
"We were very fortunate because we owned the land," he says. "We were not poor, and we always had enough to eat. We had a good life."
Hugh started helping out on the farm before his fifth birthday.
When he graduated from technical school, he got a good job in the post office then briefly worked as a police officer.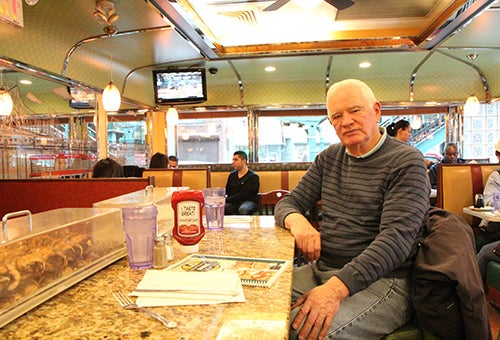 He followed two of his older brothers to America.
"I was close to them, and I just made up my mind that I was going," he says. "My dad had been born in New York City and lived there until he was 5, when the family went back to Ireland, so there was that fact also."
Hugh got a job in the produce department of the Grand Union supermarket in Manhattan and later worked for Key Food.
"At Key Food, I did work in all the departments," he says.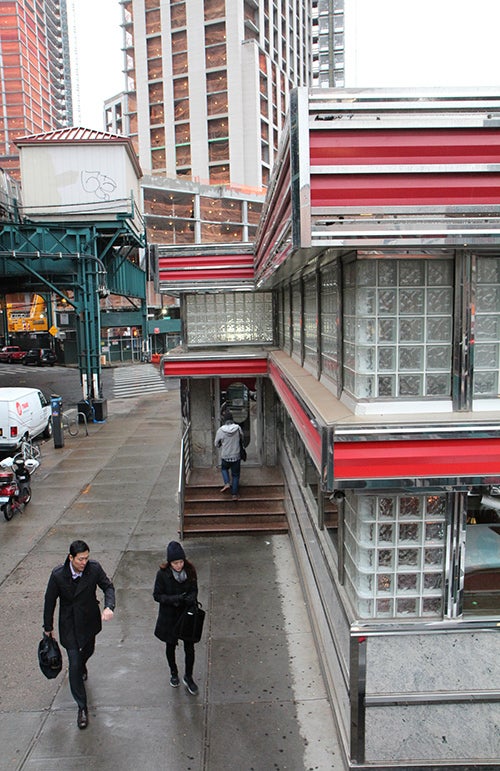 His last job was running the mailroom at Elizabeth Arden.
"It was a great experience," he says. "I retired at 58 when the company was sold and I was offered a buyout."
Fairly quickly, Hugh settled into a routine centered around three meals.
For breakfast, it's Raisin Bran, coffee and cranberry juice at Court Square. On Saturdays and Sundays, he has been known to break routine by ordering eggs.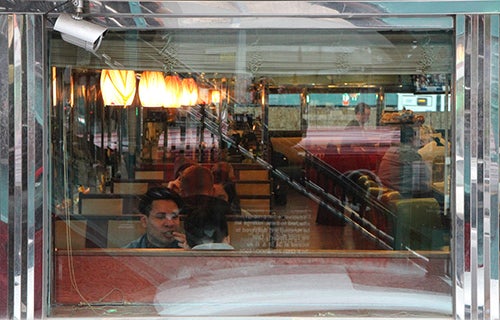 For lunch, he generally eats in Sunnyside while visiting friends in Woodside. He's adventurous -- he doesn't have a particular place or plate.
For dinner, he's back at Court Square.
Hugh spends holidays with his brother in Whitestone.
Although he's a bachelor, he has a lot of nieces and nephews who live in the area.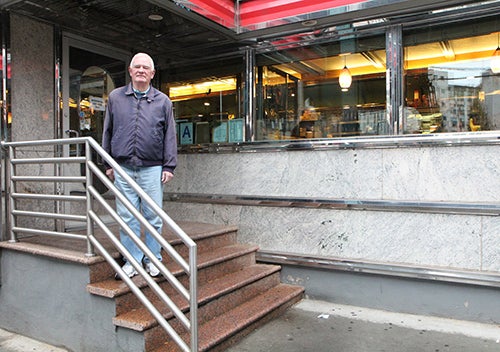 One of them, an architect from Connecticut who works in Manhattan, spends a couple of nights a week with him.
"It's convenient for him because the subway is here," Hugh says.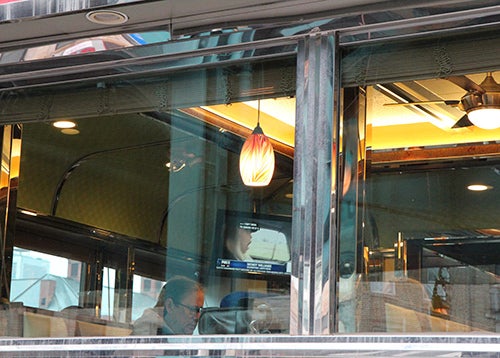 And he goes home to Ireland twice a year.
"I've made 63 trips," he says, adding that before he retired he only had enough vacation time for one visit per year.
Hugh says that the Court Square Diner always makes him feel at home.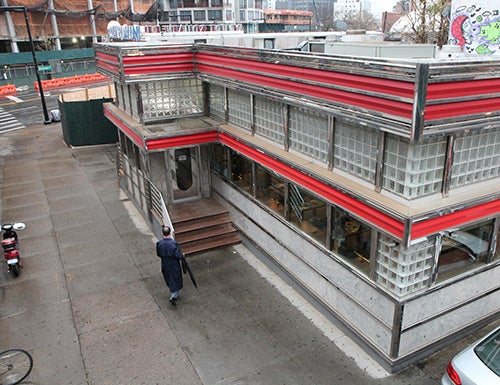 "These guys look after me good," he says.
Tonight, he'll be back for dinner. Court Square has a lot of specials.
Hugh mentions the leg of lamb and the roast beef.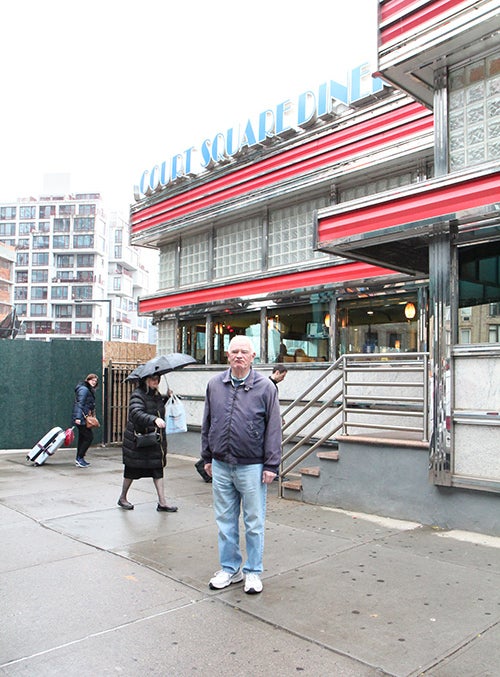 "The whole menu's good," he says.
He'll wait until he reads it before deciding which dish to order.
Astoria Characters Day: The Second Family Reunion is Sept. 23, 2018.
Nancy A. Ruhling may be reached at Nruhling@gmail.com; @nancyruhling on Twitter; nruhling on Instagram, nancyruhling.com, astoriacharacters.com.
Copyright 2018 by Nancy A. Ruhling
Related
Popular in the Community