Although it's tall and long, you don't notice the harp right away. That's because it's standing in a corner between the window and the couch.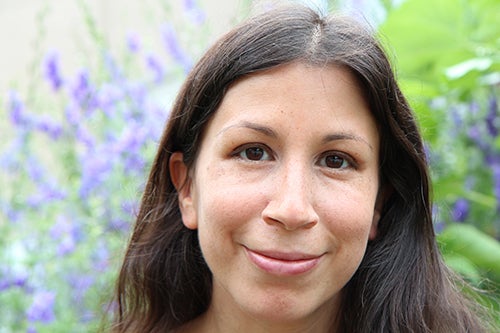 Tracey Horst, its player, put it there so it would be out of the way of others' hands but not out of her mind.
Tracey, who is from Madison, New Jersey, has had the 50-pound Salvi harp that towers over her since she was 14.
She knows nothing of its history other than that someone else summoned music from its strings before she did.
Tracey's parents bought her the harp after she quit taking piano lessons.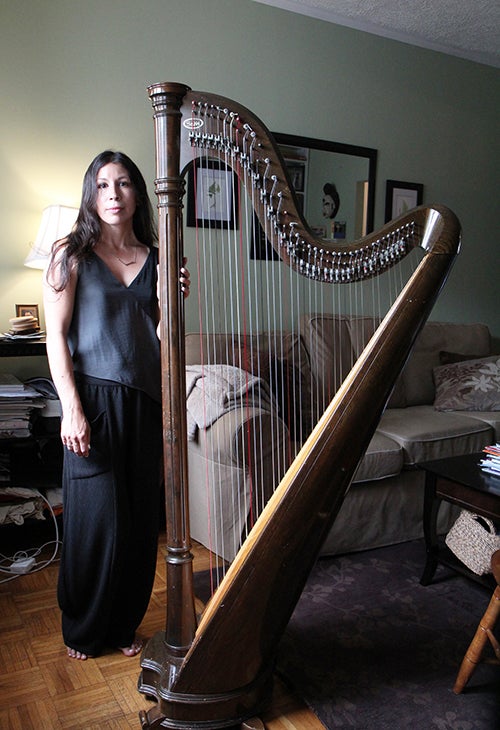 "I didn't want to pursue music," she says. "But my mother insisted. I became fascinated with the harp after I heard one in an orchestra. I told my mother that it was the only instrument I wanted to learn."
Tracey, it should be noted, wasn't really serious about the harp. She felt confident that her preposterous request would never be fulfilled.
But her plan backfired: There was a harpist in the church choir her mother sang in.
It was, Tracey says, love at first sound.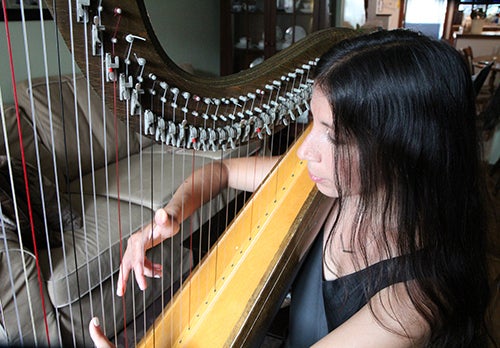 "No matter what you do, everything sounds beautiful on the harp," she says.
After a year of renting a harp, she got the preowned one that's hiding in plain sight in her living room.
In high school, Tracey's harp played second fiddle to her interest in acting and singing.
"I took lessons every week, but I didn't practice every day," she says. "It takes a long time to tune all 40 of the strings."
When she went to college, the harp stayed behind.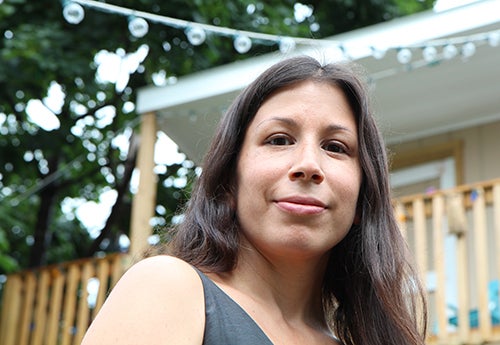 "There wasn't any room for it in the dorm," she says. "But every time I came home to visit, I played it."
After earning a degree in anthropology with a double minor in psychology and theatre from Rutgers University, Tracey got a job with the Jane Goodall Institute in Washington, D.C.
The harp, though, stayed in New Jersey.
A two-month stint in Costa Rica studying howler monkeys persuaded Tracey to earn a master's degree in anthropology.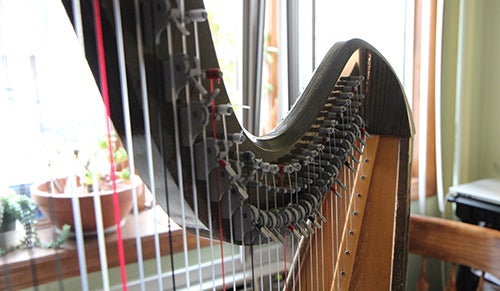 She rented an apartment in Astoria with a bunch of roommates while studying at Hunter College and pretty much forgot about the harp.
After doing field work in Borneo studying orangutans and earning her degree, Tracey got a job in the anthropology department at New York University.
She also got a live-in boyfriend. And her harp back.
"When I came back from Borneo, he was one of my housemates," she says. "We got our own apartment and got married."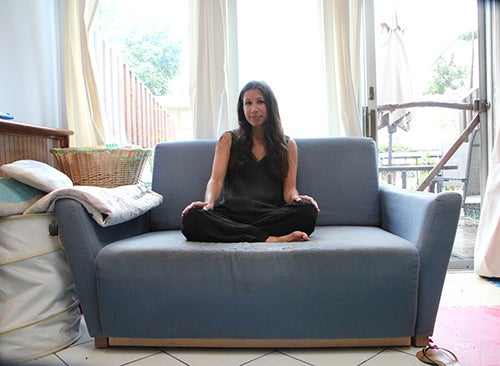 She played the harp for pleasure, but her sessions with the stringed instrument became fewer as life intervened.
After the birth of her first child, Nate, she became a stay-at-home mom. When Willa was born, Tracey had even less time to pursue music.
Until recently, the harp has stayed patiently waiting in the living room corner for her.
Now that Nate is 5 and Willa is 3, Tracey's been playing at weddings and other events.
"I've started playing rock tunes like Guns N' Roses' November Rain and The Beatles' Yesterday," she says. "I like rearranging the music for harp."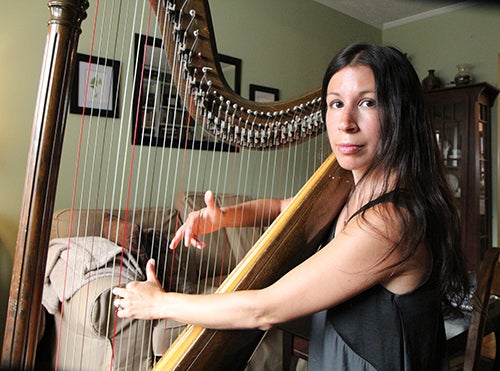 Playing the harp rounds out Tracey's life.
"I love being a mother – I even write a blog – but there's a lot more to me," she says.
Tracey says playing the harp is easy. Transporting it is the real challenge.
Tracey's husband, Ben, puts it on a hand truck, wheels it to the subway and sets it up for her at each venue.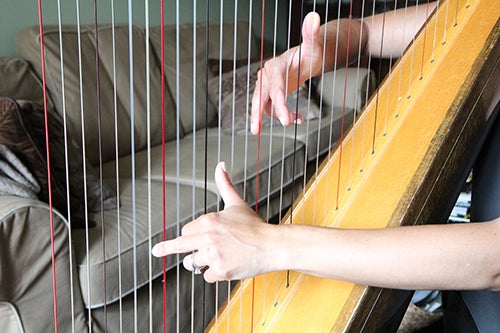 Tracey is excited because Nate and Willa are showing great interest in the harp. Nate, who is learning piano, likes the sound of it.
Willa has asked for lessons. Perhaps that's because she and the harp already have a close relationship: When she was 1 and a half, she accidentally tipped it over.
You can still see the dent in the wall where it landed.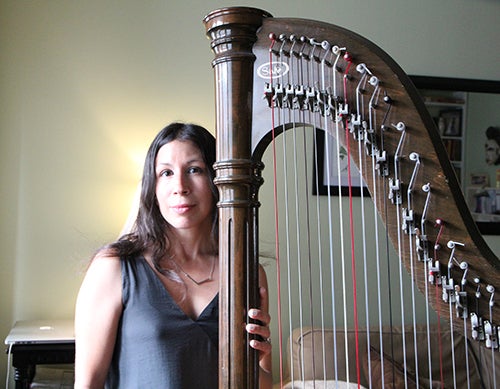 There has been talk in the household of turning the playroom into a music room. It was Nate's idea.
"He suggested we play duets together," Tracey says.
When that happens, the harp will finally come out of its corner.
Nancy A. Ruhling may be reached at Nruhling@gmail.com; @nancyruhling on Twitter; nruhling on Instagram, nancyruhling.com, astoriacharacters.com. Copyright 2017 by Nancy A. Ruhling
Support HuffPost
The Stakes Have Never Been Higher
Related
Popular in the Community