"Why walk when you can fly?"
Bobby Hedglin-Taylor answers his own question by starting to scale a giant London Plane tree in Ditmars Park.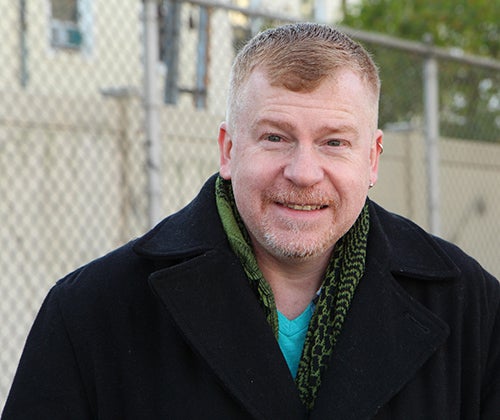 This probably isn't a good idea. Anything could happen. He could fall. He could reach the top.
He wonders, momentarily, whether it's illegal to climb a park-property tree.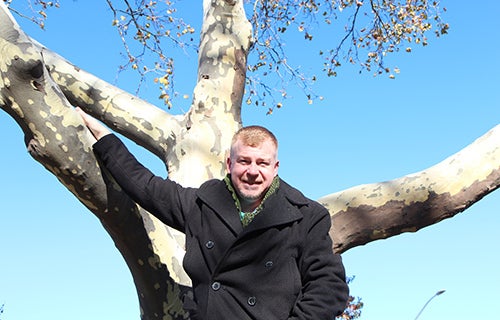 He jumps to the top of a park bench so he can grab the lower branches. He looks upward. It's nice to say hi to the sky, but he'd rather be in motion.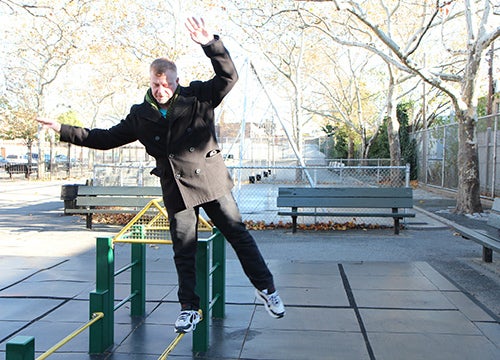 They remind him of the trapeze, his aerial apparatus of choice.
But before he gets to them, he climbs to the top of the junglegym's tree house, hangs upside down from the rings (the metal is freezing cold on his bare hands so he doesn't stay suspended long) and does a swift tightrope walk across a horizontal bar in his sneakers.
"I'm a conspicuous person," he says. "I'm designed to stick out -- I'm a redhead."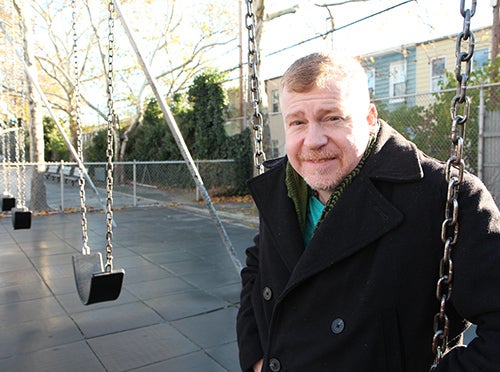 He's stating the obvious, but it's probably a safe bet that given the series of stunts he executed in his impromptu park performance, Bobby's hair is not what watchers will remember.
About his hair – it's clown curly and carrot color. His close-cropped cut keeps its playfulness in check.
Bobby, a mass of muscle who describes himself as a shy person, is an aerial sequence designer, an up-in-the-air teacher/trainer and sometime performer and actor. He's also the director of STREB's trapeze academy.
Creative types come to him for help doing everything from making fake nooses for haunted houses and music videos to safely planning stunts like hanging a little girl upside down from her ankles while she plays the violin.
"My favorite call ever went like this: 'Bobby, we want you to dress as Austin Powers and climb down a 60-foot rope and introduce Sheena Easton,'" he says. "People come to me with the impossible, and I make things happen."
During the summer, he teaches dance, gymnastics and circus arts at the all-girls Convent of the Sacred Heart in Manhattan. Twelve-year-old Stefani Joanne Angelina Germanotta was one of his students. Now, she calls herself Lady Gaga.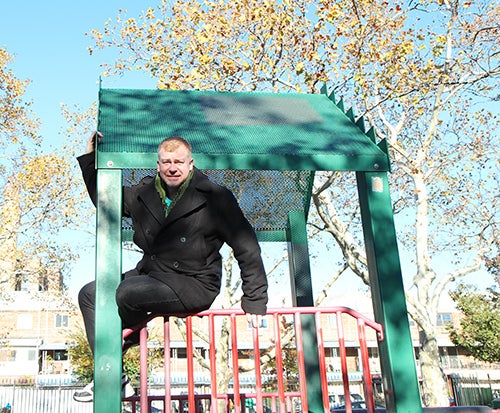 You've seen his aerial work in Broadway's 2012 revival of Pippin as well as in regional theatre productions. You've also seen his teaching at work in a variety of venues. He was, for instance, the tightrope trainer for the 2012 Broadway musical Chaplin.
As an actor, he has shared the stage with a number of stars, including Lauren Bacall, Bebe Neuwirth, Kathy Lee Gifford and Kirstie Alley.
And he was one of 17 acrobats who flew in harnesses 75 feet up to the roof of Madison Square Garden at an astounding 18 feet per second during the 2012 New Year's Eve performance by the rock band Phish.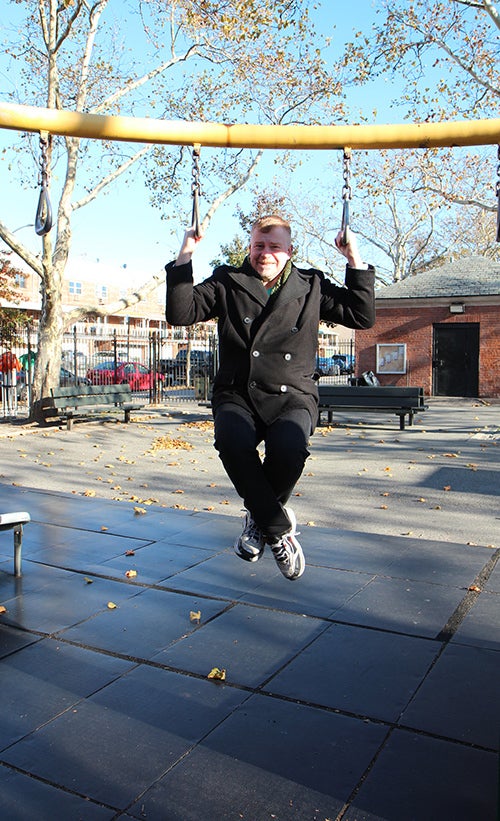 "When I'm on the trapeze, my body is my paintbrush, and the air is my canvas," he says. "It's floating, it's freedom, and it's reminiscent of my childhood home, where we used to swing on tires tied to trees."
The home he's referring to was in Marshall's Creek, Pennsylvania, an isolated area where Bobby and his extended family lived on the top of a hill.
"My great-grandfather bought land there," he says. "And his 19 children and their children all lived there. I was surrounded by relatives. My grandmother lived across the street. We're Sicilian, so we called it Macaroni Hill."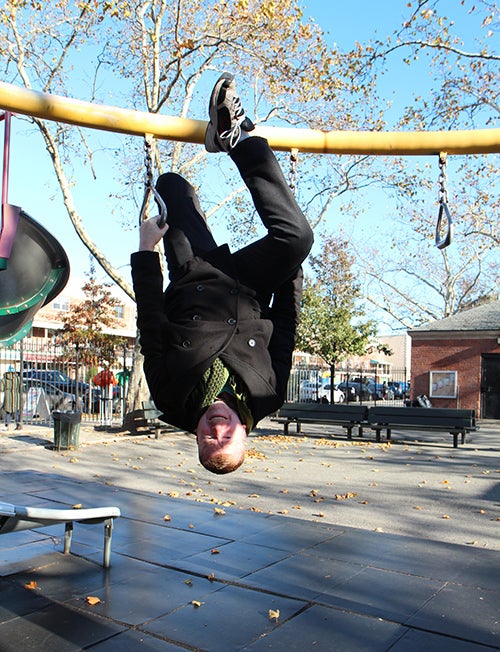 Bobby's mother and father worked two jobs. The family grew its own food in the yard, which was populated by ducks, chickens, goats and turkeys.
"My older brother and I used to take a salt shaker outside and eat the tomatoes off the vine after school," he says. "We left the remains on the vine; for the longest time, my mother thought groundhogs were doing it."
The house was filled with music, and Bobby got hooked on musical theater after he saw West Side Story on TV. He was 3, so he didn't really understand the plot, but his baby body grooved to the moves.
By the time he got to high school, entertainment was uppermost on his mind. He learned ballroom dancing as he started studies at East Stroudsburg University of Pennsylvania.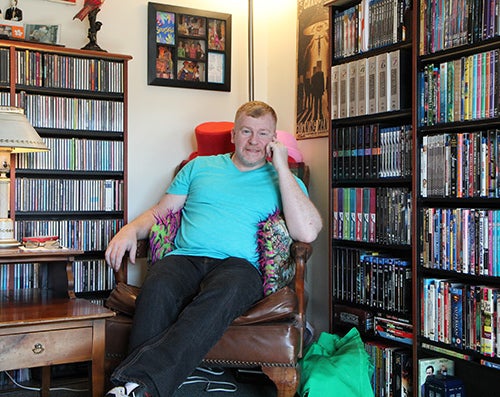 "Male dancers were needed for this ballet theater in town," he says. "I couldn't dance, but they taught me, and they put me in musicals."
It was a scholarship to the American Musical and Dramatic Academy that brought Bobby to New York City.
The trapeze was not something Bobby ever considered, but when he had his first lesson – for a stage production that didn't get off the ground – he never wanted to come down.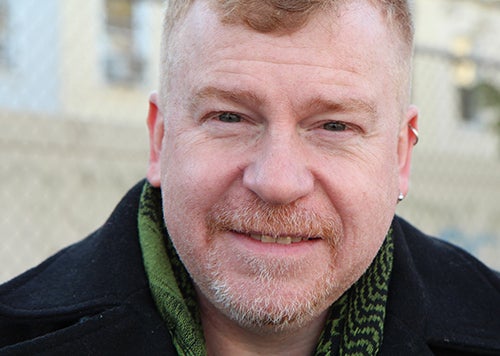 "It was like a dance in the air," he says. "And I continued to take lessons on my own."
In addition to his conventional stage work, Bobby performed under big and not-so-big tops for 17 years.
"When I'm teaching, I tell my students that 'the circus is inside you, but you have forgotten it. You just have to make yourself remember,'" he says.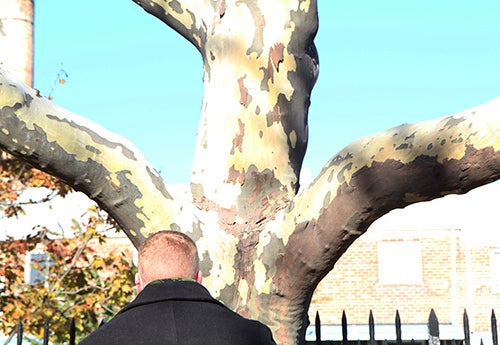 This is also something he has said, more than once, to his husband, David Taylor, a former singer/dancer/actor who now is an accountant.
"He did try the trapeze one time," Bobby says, astounded that his partner didn't want to continue to play in the air.
Although injuries have turned the trapeze against him, Bobby has higher goals.
"I want to create a Broadway show based on flight," he says.
Astoria Characters Day: The Second Annual Family Reunion is Sept. 23, 2018.
Nancy A. Ruhling may be reached at Nruhling@gmail.com; @nancyruhling on Twitter; nruhling on Instagram, nancyruhling.com, astoriacharacters.com.
Copyright 2018 by Nancy A. Ruhling
Related
Popular in the Community