There are two things you notice when you walk into Antonio Meloni's office: American Bald Eagle statues and graffiti art.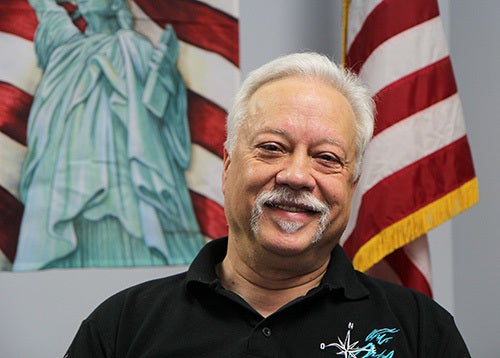 He's been doing his nonprofit work so long – he founded the anti-crime agency 34 years ago and added the immigration office 27 years ago – that it's hard to picture him doing anything else.
Antonio, the man with the melodious moniker, milk-white hair and matching mustache, became interested in graffiti when he was making his own marks on public and private property.
"I, like all the kids in the neighborhood, did it," says Antonio, the longtime chair of Community Board 1's Public Safety Committee and one-time New York City Council candidate.
Immigration also was close to home. When Antonio was 9, his parents sent him to live with his childless aunt and uncle in Astoria.
He had never been away from them or his two older brothers. Or, for that matter, from the Italian island of Sardegna.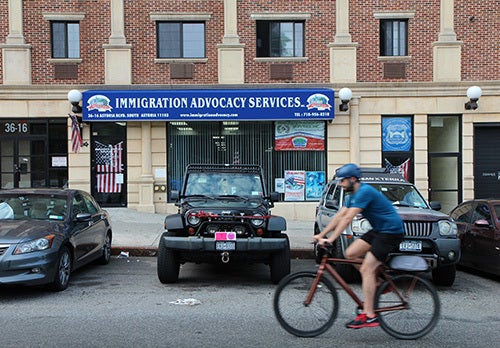 "I was so young that I wasn't afraid," he says. "The stewardesses on the plane were very nice. It was an adventure."
Quickly, he learned English and was placed in advanced academic classes. After graduating from Long Island City High School, he earned a degree in urban studies from Queens College.
Antonio didn't find a job right away. But the perfect one found him.
By the time the Federation of Italian-American Societies of Queens hired him as its director, Antonio already was volunteering to do neighborhood cleanups.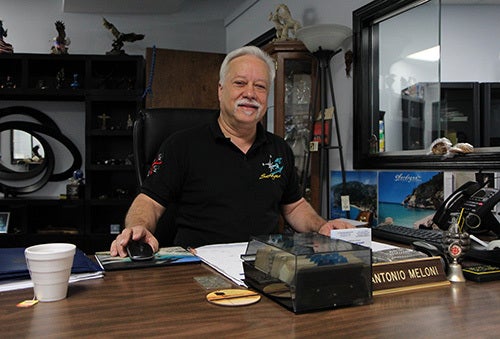 The anti-crime agency, he says, was a natural outgrowth of this interest.
"It started as a reaction to a heinous crime in Woodside – the rape of a 4-year-old," he says. "And the original focus was on women's domestic-violence issues."
The agency began working with teens sentenced by the courts to community service.
"I understood a lot of the kids doing graffiti because I had done it myself," he says. "Of the 250 court kids we helped, only 4 percent got re-arrested in the first year."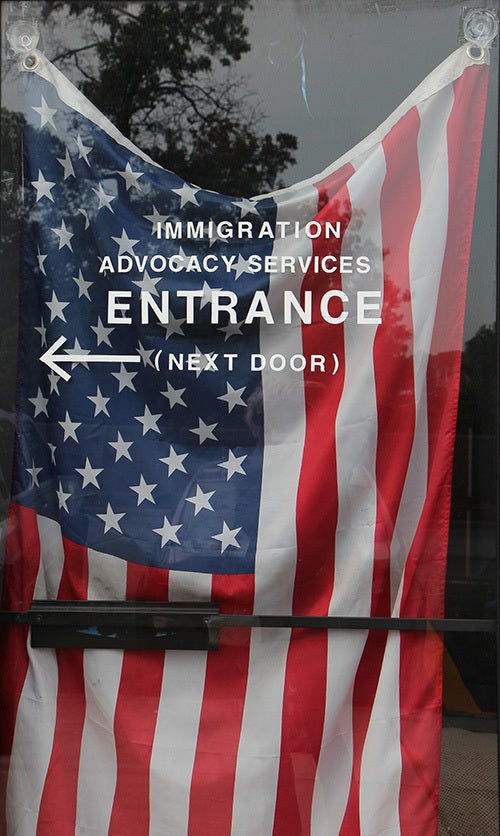 Today, the focus is on high school students who need to have extracurricular experience to show on their college applications. The 9/11 eagle mural under the Hell Gate Bridge is one of the group's more prominent projects.
The immigration agency stems from Antonio's work with the Italian-American Societies.
"Eighty percent of our work was social services, and 20 percent was immigration," he says. "After President Reagan signed the Immigration Reform and Control Act of 1986, it was 80 percent immigration, and it created a niche for this type of work."
Through the decades, the advocacy group, which has a staff of 19, has helped nearly 50,000 legal immigrants.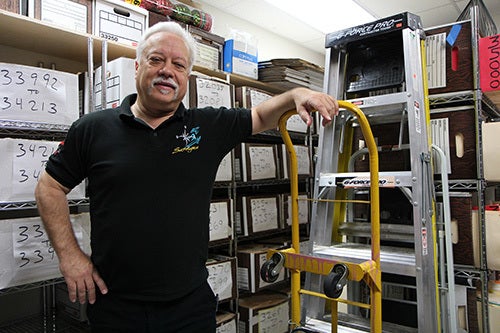 "This is not a large number when you consider the number of immigrants in this country," he says. "But it's huge to the people we are working with. Most people don't realize it, but the United States has some of the most stringent immigration laws in the world."
One of the more common issues Antonio tackles is getting permanent residency for the spouses of U.S. citizens, a process that takes about a year.
"People come here to go to college and fall in love, or people in the military meet someone overseas," he says.
It would be too easy to say that Antonio became immersed in immigration issues because of his personal history.
"I came here at such a young age that I don't feel a kinship with immigrants," he says, adding that he became a U.S. citizen when he was in college. "I do this because it's interesting. I've never been bored. In the last year, I've seen people from 119 countries."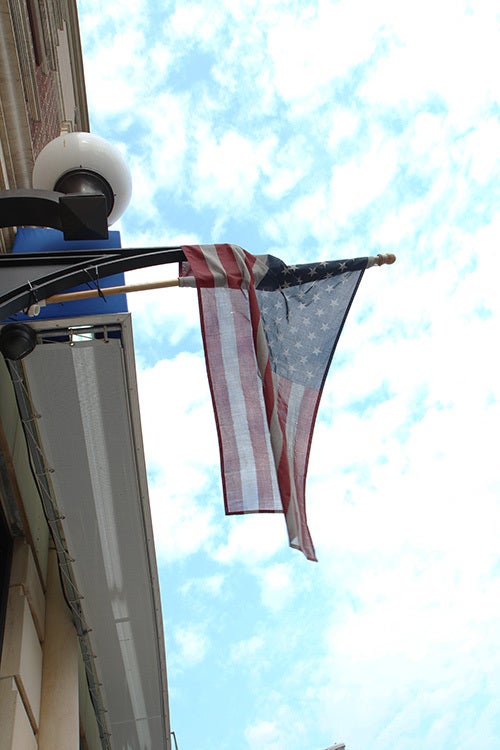 For a long time, Antonio and his wife, Denise, lived in his aunt and uncle's house. Now, their two children have taken their places.
When Antonio is not working, an idea that draws a hearty are-you-kidding laugh, you're likely to see him sitting on a bench in Astoria Park reading.
"I love to read so much that it doesn't matter what it is," he says. "I could read the label on a bottle and be happy. Sometimes I'll start in the middle of a book, and if I like it, I'll go back to the beginning."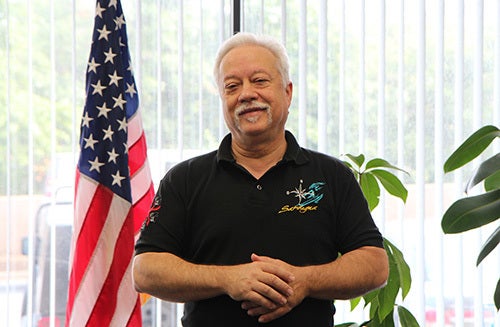 But at 60, Antonio is more toward the end of the book.
"My past will define my future," he says. "I probably won't stop what I'm doing, but I may slow down."
As for the eagles, Antonio isn't really sure why he collects them.
"They represent freedom," he says.
And that's as good a reason as any.
Nancy A. Ruhling may be reached at nruhling@gmail.com; @nancyruhling on Twitter; nruhling on Instagram, nancyruhling.com, astoriacharacters.com.
Copyright 2016 by Nancy A. Ruhling
Related
Popular in the Community