The subway screeches, the city screams and Anthony Wood stands serene.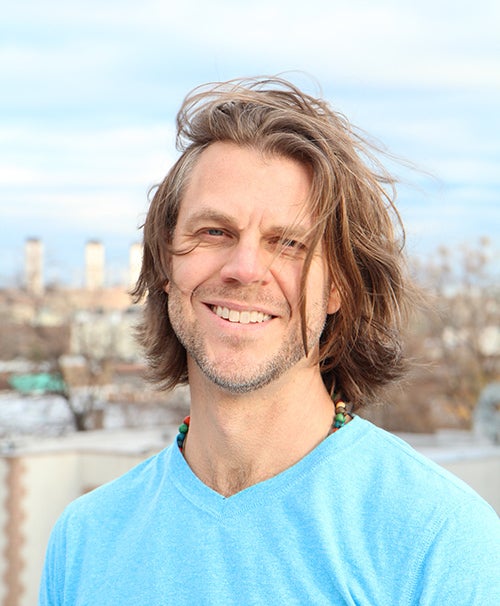 In this sky-blue space, which is the color of his intense eyes, Anthony heals bodies and enlightens souls.
"My work has a strong intuitive slant," he says. "Each session for each person is different. I go deep physically and energetically, and I aim for a strong but nurturing approach."
The soft sound of bird-chirping music, the scent of essential oils and the power of positive, easy-going energy create Anthony's isle of calm.
Anthony's spiritual journey, which continues to be a work in progress, began on a far different stage.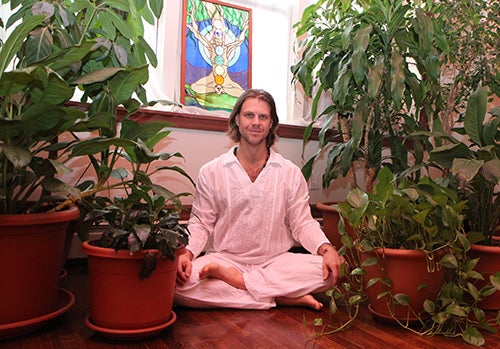 He and his fraternal-twin brother spent their first decade in Lexington, Kentucky.
"We don't look much alike," Anthony says. "But we had a lot of fun together as twins, and we shared a lot of inside jokes."
They family moved twice more – to Arlington, Texas and then Williamstown, Kentucky.
Anthony, who had become interested in acting, relocated to Louisville, Kentucky, to attend a performing-arts high school during his senior year.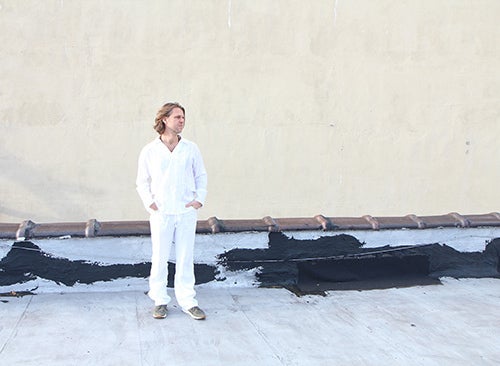 "I liked the idea of being seen and acknowledged," he says. "And I loved the creative process."
At Indiana's University of Evansville, Anthony earned degrees in theatrical performance and music then headed to Rutgers University, where he earned a master's degree in acting.
It was while he was studying the Loyd Williamson Technique of energy-centered movement for actors that Anthony's world shifted.
"I had some metaphysical experiences and heightened awareness after the classes," he says. "So I started reading self-improvement and healing-arts books."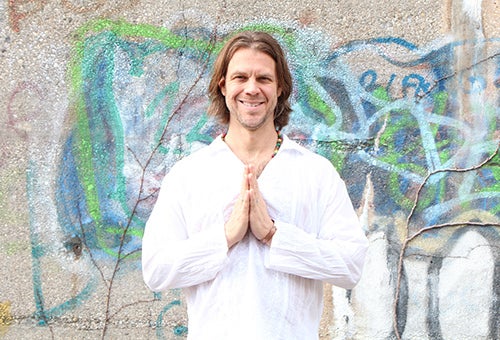 Settling in New York City pushed him further from center stage.
"Once I got here, I did not feel inclined to pursue acting," he says. "I was not equipped for the cut-throat energy."
It was his girlfriend who suggested massage therapy.
"Occasionally, I was giving her back and shoulder massages to relieve tension, and she told me I was better than her therapist," Anthony says. "She suggested I do it to supplement my acting income."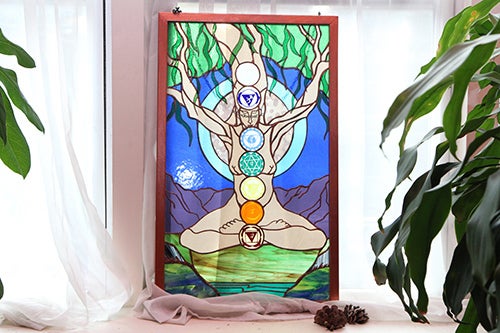 So he studied at the Swedish Institute, becoming a licensed massage therapist, and also got certified in kundalini yoga.
"I took catering jobs to support myself while I was attending the institute," he says.
It was at a catering event that he ran into Anne-Margaret Redding, a sweetheart from their days at the University of Evansville.
They chatted and went their separate ways.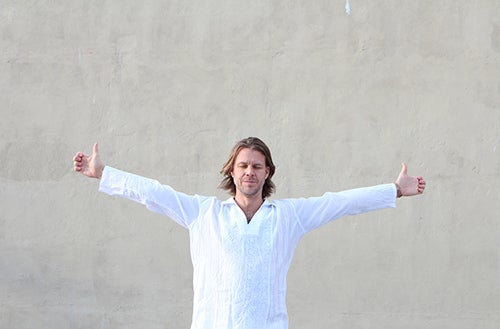 Two years later, their paths crossed again, this time at a Starbucks, and they exchanged contact information.
"We agreed to meet for breakfast," Anthony says. "And after about two weeks of dating, I knew that I wanted to spend my life with her. This was the first time in my life I had ever felt that way."
By that time, Anthony was working in various New York City spas and sometimes teaching kundalini.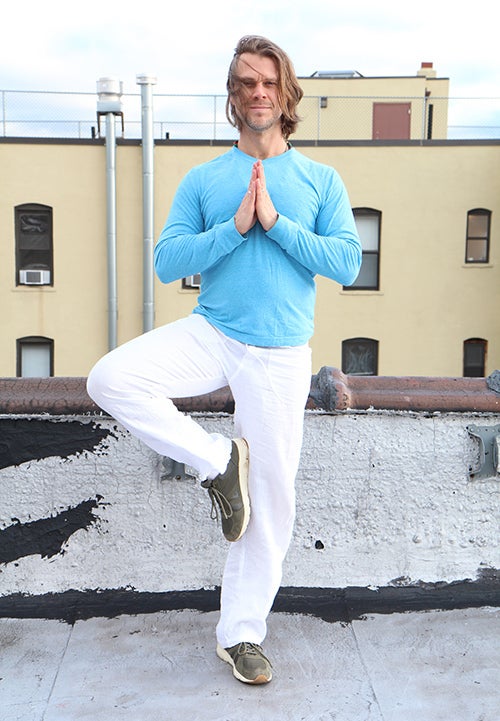 After they married, in 2007, they became interfaith ministers and often co-officiate at weddings.
"We both got the idea to do this at the same time," he says.
Creating a yoga studio was on Anne-Margaret's to-do list, and in 2009, they opened The Giving Tree, which looks out over the El at the Ditmars subway stop.
For the first four years, Anthony was a full-time massage therapist at the Four Seasons, where his clients included an array of A-list celebrities, Fortune 500 CEOs and other VIPs. He worked part time at The Giving Tree massage table.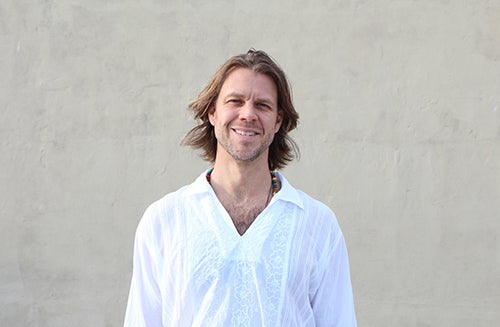 In 2013, his set up shop full time in the sky-blue room at The Giving Tree.
"It's so satisfying to help people feel better and bring them back to their natural, relaxed at-home state," he says. "It's also been healing for me. My diet has changed – I'm vegetarian now – and from working on people, I've seen how lack of care can affect the body and the mind."
To maintain his Zen, Anthony starts each day with chanting and silent meditations and often practices yoga. He also swims and jogs.
He remains open to the possibilities the universe presents, whatever they may be.
"I don't know where we're going to be in five years," he says. "We may move the studio to a different location in Astoria or expand it. Or I may be acting – I've felt a pull to do that again."
Nancy A. Ruhling may be reached at nruhling@gmail.com; @nancyruhling on Twitter; nruhling on Instagram, nancyruhling.com, astoriacharacters.com.
Copyright 2017 by Nancy A. Ruhling
Related
Popular in the Community