Saturday night. Love at first sight. (Well, almost.)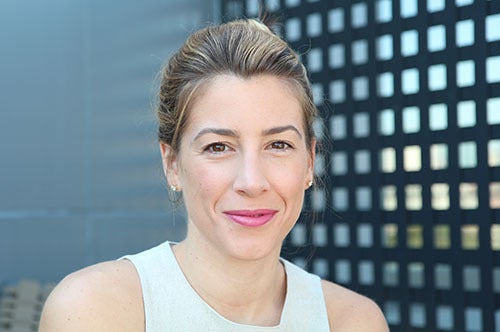 The place: a club in Manhattan
The characters: Nick Fiorentinos, the clubgoer; Noel Descalzi, the club's hostess.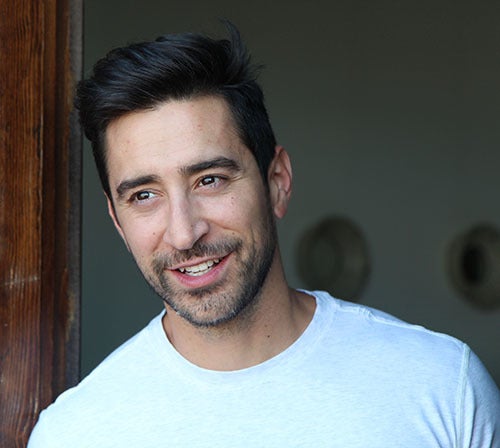 Nick and his friends were out on the town. Noel seated them at the club. Nick wished that she were their waitress. Noel wished she were, too.
He says/she says the flirtation was fiery and flamboyant.
"We're very social," Noel says. "So we were both doing it."
 Bantered compliments – and cell numbers – were exchanged.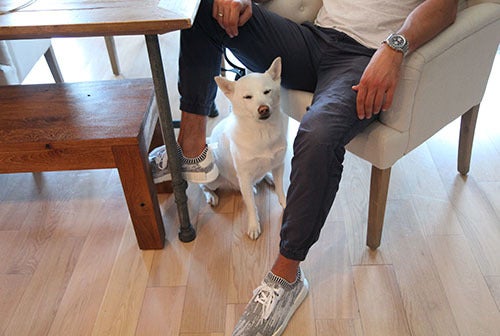 Noel, who is from Secaucus, New Jersey, got the job at the club to pay her way through Pace University, where she was majoring in marketing and advertising.
She also did a lot of bartending during her college years and was a cheerleader for the New Jersey Nets her freshman year.
Nick, who is three years older, had just left Queens College and was working for his father's taxi garage, FA Management, on Broadway at 11th Street in Astoria.
His parents came to New York from the Greek island of Zakynthos and settled in Jackson Heights, where he was born, and eventually moved to Hollis Hills. They divorced when Nick was 12.
Noel was a competitive gymnast who practiced 4.5 hours five days a week from age 5 through high school.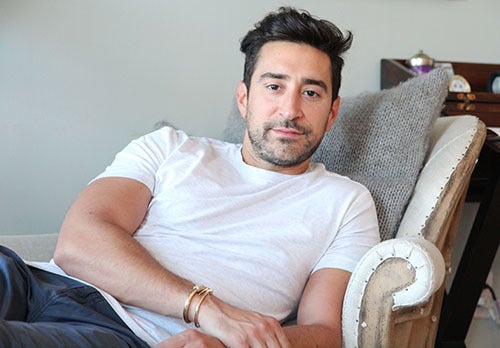 "I had to quit after I blew out my left ankle," she says.
She longed to start her own business, and with Nick's encouragement and financial backing, she opened two Work it Out gyms in Hoboken, New Jersey, that specialize in women's workouts and children's gymnastics.
"We focus on female fitness and empowering women to be the best versions of themselves," she says. "We've created a safe haven for women and their workouts."
Nick, meanwhile, made other investments while continuing in the employ of his father. He started working there part time when he was 16 and began dispatching taxis when he was 18.
"I have never driven a cab," he says, adding that he now manages operations.
He devotes most of his time to developing his family's properties.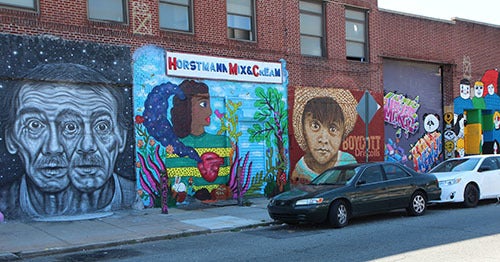 Soon, he will demolish the old Horstmann Mix & Cream factory, on 12th Street at 30th Avenue, and replace it was a 44-unit residential building.
"We're keeping the front sign just like they did at the Pepsi Building," he says.
Noel and Nick, who look as though they have momentarily stepped out a of Ralph Lauren ad, have been married three years.
They have decided to settle in Astoria.
Recently, they found a detached house they would like to buy that's a street away from their Piano Factory apartment.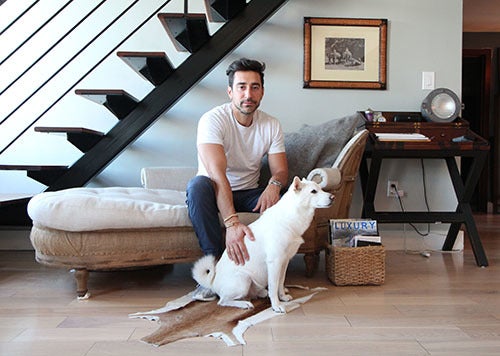 "It's just perfect," Noel says, as she shows off a photo of the exterior on her iPhone. "If we get it, we are looking forward to renovating it."
There's something else they want to do in Astoria: open a Work it Out gym.
What with the new house and the new gym, Nick, who is 33, and Noel, who just turned 30, will be very busy in the next couple of years.
Which is why they savor moments like this, when they can sit down together and have a cup of coffee and do nothing more than enjoy each other's company.
Max, their sweet, snow-white Shiba Inu, joins them after performing his morning ritual. He does a perfect downward-facing dog and puppy pose then sits at Nick's feet.
"He really knows how to start his day," Nick says, adding that it's hard to believe he's 10. "We should all stretch when we get up in the morning."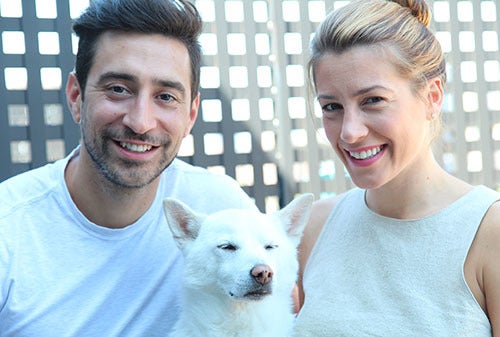 Their coffee consumed, Nick and Noel get ready to go their separate ways.
What about that Saturday night in December when they met?
"Our first date was on Monday," she says.
"We saw each other every day that week," he says.
"We knew it was love after one week," she says.
"We knew it was love after two weeks," he says.
They laugh. At themselves. And at their good fortune.
Nancy A. Ruhling may be reached at Nruhling@gmail.com; @nancyruhling on Twitter; nruhling on Instagram;nancyruhling.com;  Astoriacharacters.com.
Copyright 2016 by Nancy A. Ruhling
Calling all HuffPost superfans!
Sign up for membership to become a founding member and help shape HuffPost's next chapter