In a corner of her living room, in the shelter of a makeshift cubicle, Tracy Sayre sits typing on her 5-year-old black Toshiba laptop.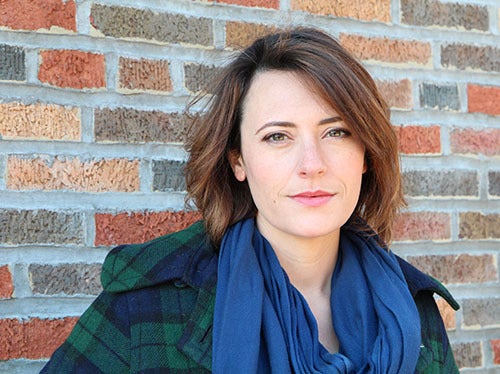 The desk is small; the sign she faces – Writers Work – is large.
Her cats, Reilly and Marla, stare as she fills the silent screen with the swirling sentences that have been struggling to escape her mind.
Writing is a painstakingly lonely pursuit, the kind a lot of authors are expert at putting off.
Tracy has had her share of writer's block, but she's trained herself to stick to her steady 10-page-a-day schedule.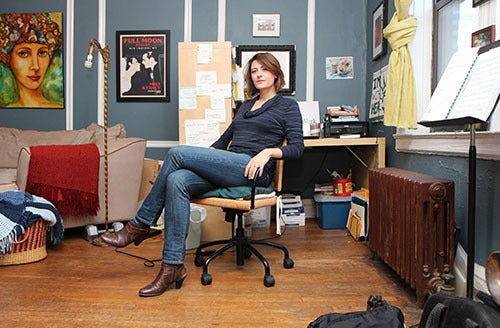 She really doesn't have much choice: If she stops, Reilly and Marla will curl up on the keyboard for a catnap.
Not all writers have such an incentive, which is why Tracy founded Writers Work, a community group for solitary scribes.
"I was driving myself crazy working alone in my dark apartment," she says, holding Reilly in her arms. "I knew I needed to have more social activity with other writers."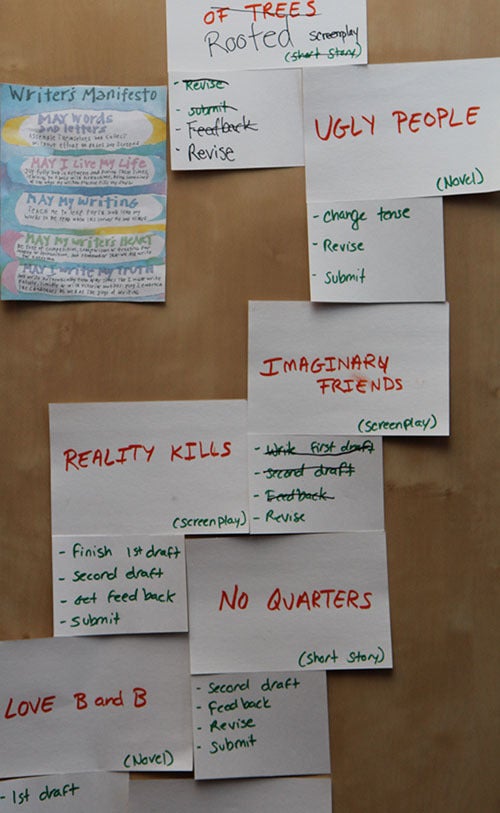 Writers Work, which focuses on craft, career and community, debuted after Tracy, a native of Scarsdale, New York, attended a couple of professional conferences.
"All the members of Writers Work have day jobs that don't involve writing," she says. "It's motivational. We do writing exercises every week. Everyone says they've never written so much in their life."
Writing was not Tracy's first love. Art was.
"I could not read until I was in third grade," she says. "I would see the words and instead of concentrating on them, I would make up stories about them. And I had a hard time writing, but the teachers realized I just needed more time. When that happened, I became a voracious reader."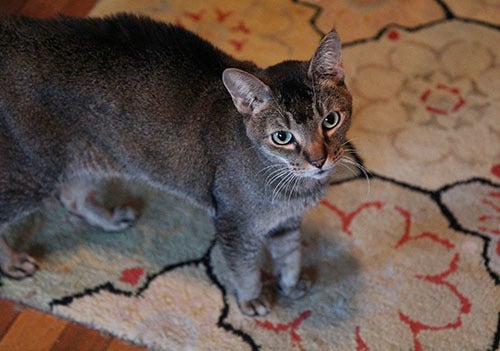 Tracy, who started winning art awards in fifth grade, decided to become a painter and earned bachelor's and master's degrees from the Maryland Institute College of Art.
"In my sophomore year, I had a crazy dream and I had to write it down," she says. "Every night, I could not go to sleep until I added to it, and I produced a 300-page messy piece of work."
She continued to write when she went to Mozambique to train teachers to work in rural communities.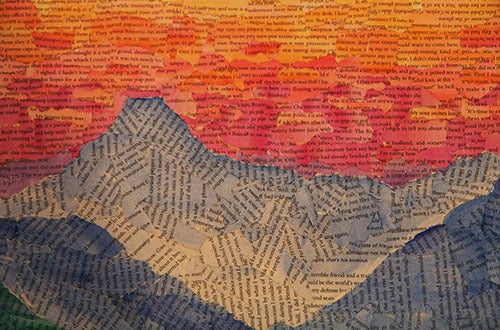 "I shared my work with another writer there, and after that first feedback, I was hooked," she says.
When she came back to the states, she took an apartment in Harlem and taught English as a Second Language and met Mike Sayre, the man who would become her husband.
Her enthusiasm for teaching was higher than her paycheck, so she quit. For three years she worked for her mom's business, which helps people challenge property-tax assessments.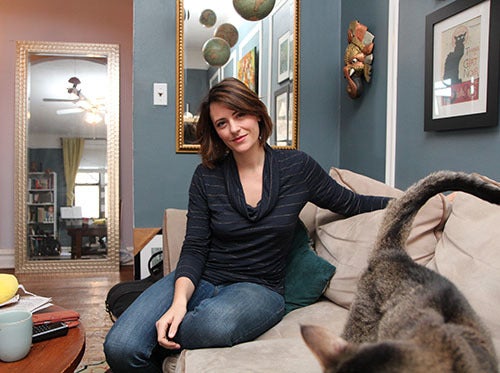 "I made a lot of money, and I didn't spend any," she says. "So I had enough to support myself for a year or two."
She tried starting a business – she had this really good idea for a baby bed -- and went back to teaching English as a Second Language.
"The business didn't work out," she says. "And I got burnt out teaching. All I wanted to do was write, and I told myself that it was irresponsible to not be going after creative projects."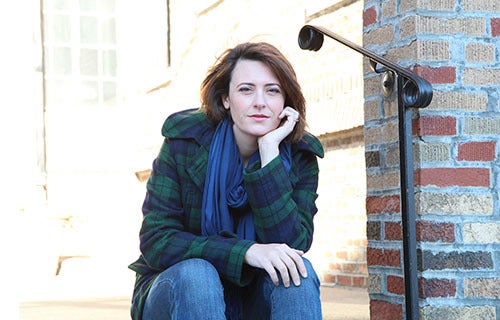 So in 2012, for the first time in her life, she immersed herself in the world of words.
In the beginning, she concentrated on novels, but two years ago, she started writing screenplays.
"I was asked to be a ghostwriter on one," she says. "This gave me an excuse to study the form. Screenplays use visual senses more than novels, so my background in painting helped."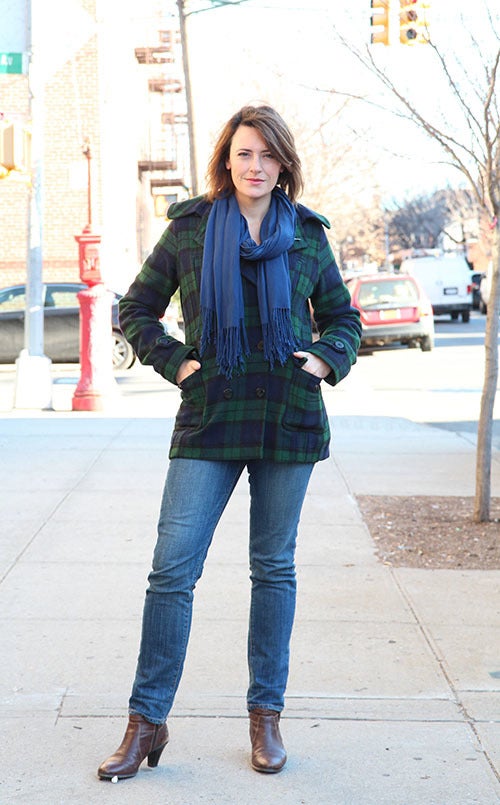 So far, she has written three full-feature screenplays and two short-feature scripts, including Lily + Mara, which will be released this month.
She has set up a routine – she works on each project until the first draft is complete then rotates to the next one, eventually returning, in turn, to each one to finalize it.
"I've trained myself to produce," she says. "Writing is a craft; you have to continually exercise your muscles. Once I've written something, I know I can always make it better when I come back to it."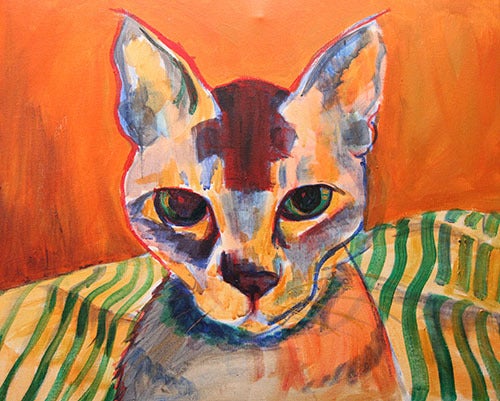 This is not to say that things always go easily. Even with Reilly and Marla nagging her, it's hard to keep the momentum going from 10 a.m. to 6 p.m.
"In the beginning of each project, I'm euphoric," she says. "After two weeks, I hate the project and every sentence and tell myself I'm a terrible writer. I force myself to finish it. But when I come back to it to re-read it, I see that it's really good."
It helps that Mike, a composer, works from home, too. He makes his office in their bedroom.
They eat breakfast, lunch and dinner together. Sometimes, she asks him to read a few pages.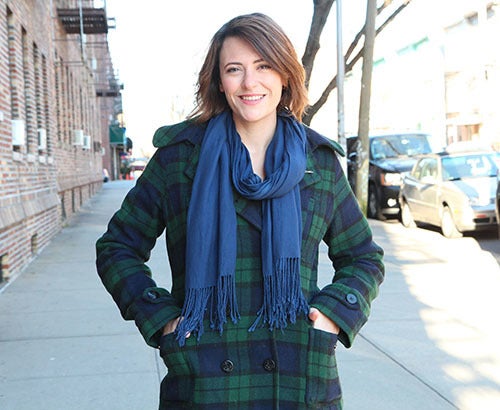 Writers Work has helped Tracy in ways she never imagined.
"The best way to learn is to teach," she says. "Writers Work encourages me to think about different parts of the craft when I get lost in the creative aspects of writing."
Tracy hopes to open Writers Work chapters in other communities. Brooklyn is likely to be the next locale.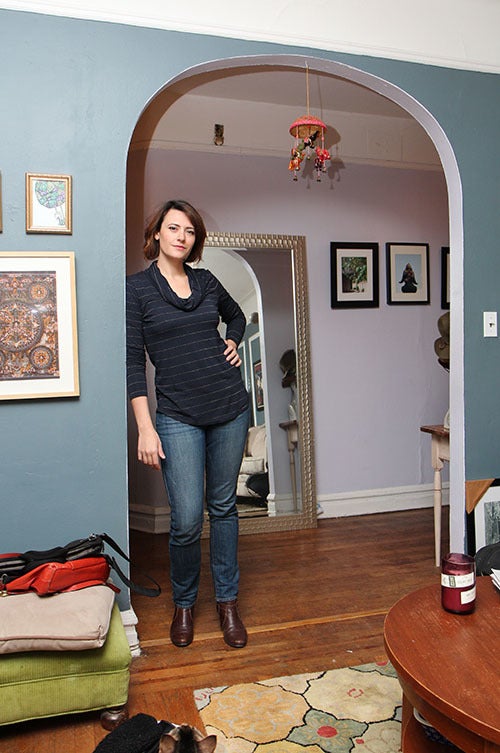 She's looking forward to meeting more writers and encouraging them to stay on the job even if it doesn't lead to public recognition.
"If you have a desire to do something, don't wait for permission," she says. "I always learn from doing and even from failing. Failure is better than wondering what if."
Reilly, who has been lounging on the floor, jumps on her desk.
Nancy A. Ruhling may be reached at nruhling@gmail.com; @nancyruhling on Twitter; nruhling on Instagram, nancyruhling.com, astoriacharacters.com.
Copyright 2017 by Nancy A. Ruhling
Calling all HuffPost superfans!
Sign up for membership to become a founding member and help shape HuffPost's next chapter
This post was published on the now-closed HuffPost Contributor platform. Contributors control their own work and posted freely to our site. If you need to flag this entry as abusive,
send us an email
.