Romaine Paige is sitting on his bed trying to figure out his future, which may or may not be written on the Whiteboard on his wall.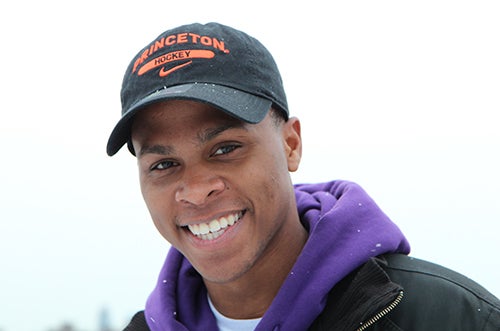 His wife – there has been no wedding ceremony or marriage license, but that's how Romaine thinks of her – left him three days before Thanksgiving.
"She told me that separation makes the heart grow fonder," he says, tears coming to his eyes, which register heartbreak even when they're dry. "She said that she would come back but that I needed to re-define myself and find God and that going away was her gift to me so I could do this."
Romaine, who cannot imagine life without her, made a list of Life Goals and wrote them on the Whiteboard:
Family (he drew stick figures of himself, her and two future children)
Money (you need to support)
Establishment (know thyself)
Peace (know God, know peace)
Home (something the family can share)
Purpose (serve and return God's glory)
Wisdom (to understand God's plan)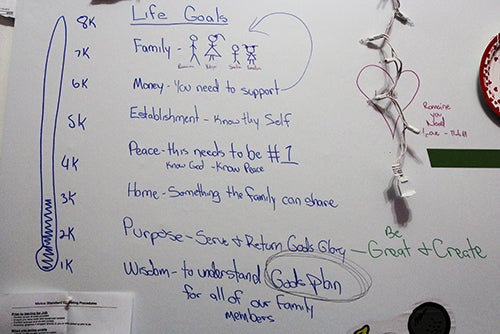 They are the first thing he sees in the morning when he wakes up alone and the last message he views at night when he sleeps solo.
Around the same time she left, Romaine, tall and thin and more teenager than grown-up man, lost his full-time IT job.
(Don't worry: He had a part-time job as a set-up artist for events, and, thanks to God, he was able to convent it to a full-time position.)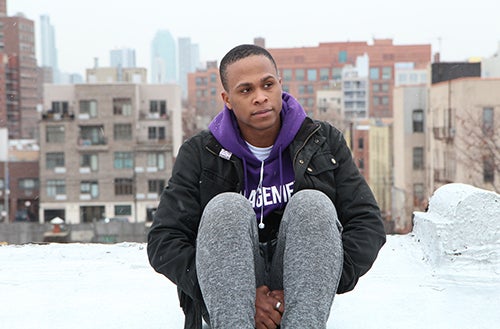 "This is the hardest thing I've ever done," says Romaine, who is 30. "All my life, I've never had a dream or a goal. I'm trying to change that."
Romaine, a child of the South who always says yes ma'am and no ma'am and reads the Bible every day, was born in the small city of Anniston, Alabama, the second of six children.
His stepfather was in the army, so he didn't stay there long. All in all, he attended 11 schools.
Aside from Alabama, he has lived in Texas, Kentucky, Tennessee, Florida, South Carolina, Georgia, Hawaii and California.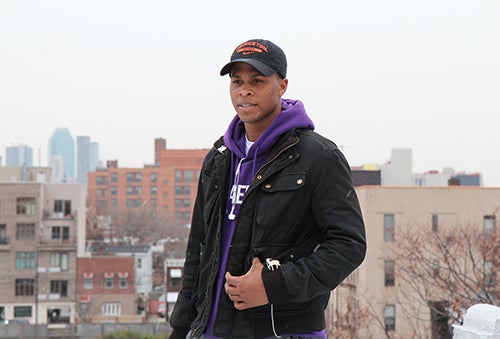 He concedes that he may have forgotten a couple of states.
"I took the GED in seventh grade and passed it," he says. "But they wouldn't let me leave school until after 12th grade."
Upon graduation, Romaine enrolled at Jacksonville State University and joined the ROTC, where he started as a mechanic and eventually became an instructor in an army task force unit.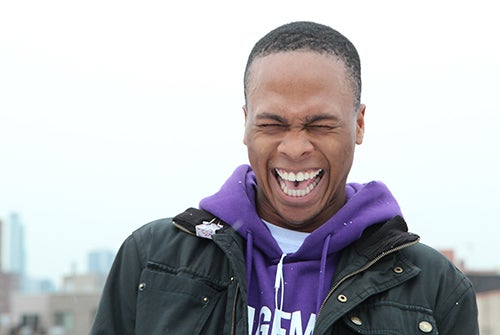 "I was training people to use weapons and equipment," he says. "It bothered me that I was helping people defend themselves by destroying others."
He left school and the military to help his uncle run an import business in Jacksonville, Florida. After his uncle died, he worked for a Volvo dealership.
"We overcharged a customer," he says. "It was deliberate, and I told her. She persuaded me to leave and brought me to New York in 2010."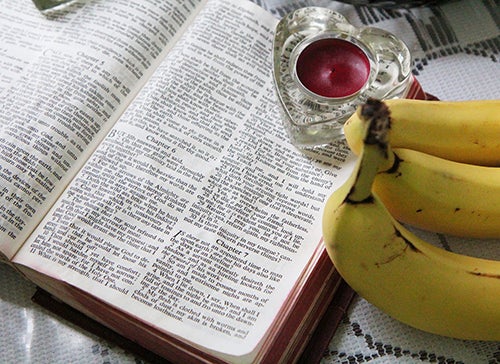 For a month, Romaine lived with her in Huntington while he worked for Home Depot in Woodhaven. Later, he stayed with an aunt.
"I was homeless for three or four months," he says. "I had a job, but I was sleeping on a roof. The tenants found me and helped me rent a room with a family."
Through the years, Romaine had a series of jobs and another short stint of homelessness.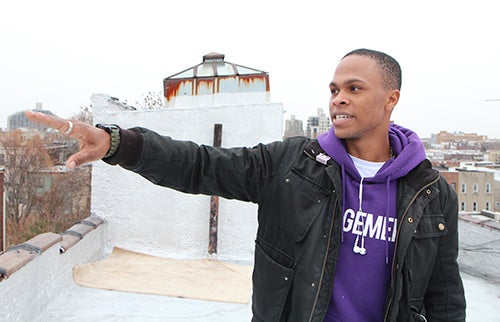 "I used to climb in a friend's van to sleep," he says. "I had access to the lot it was parked in."
Then, two years ago, he met the woman he wants to spend the rest of his life with.
It was in a bookstore in Forest Hills.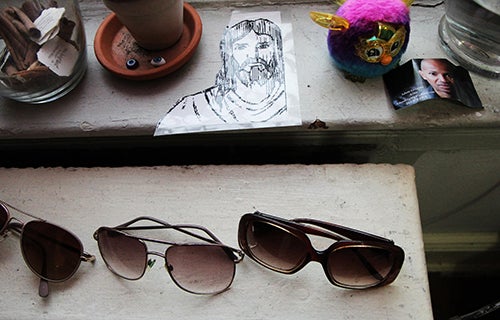 Their story became a real-life romance novel, and they began sharing her Astoria apartment.
"Every day, I see something that reminds me of her," he says, looking around the bedroom where her pairs of sunglasses are arranged alongside the window ledge next to a laminated line drawing of Jesus the Savior.
Would you like to see her?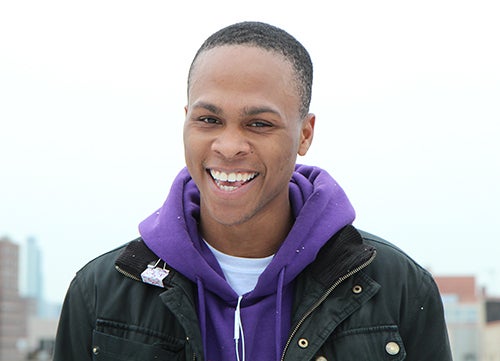 He shows of photo of her on his smartphone.
She's sitting in the Bel Aire Diner smiling at him.
"We went there every Sunday," he says.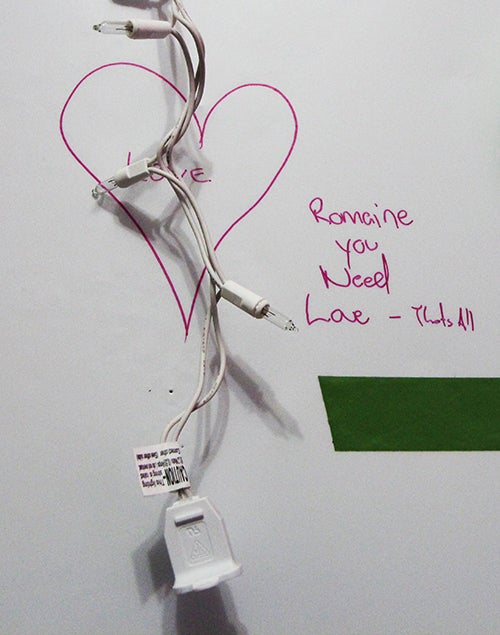 Romaine, who carries Bible verses in his pocket, knows that whatever happens will be God's plan.
"I want what's best for both of us, not just me," he says.
They are going to get together around Christmas to talk things out.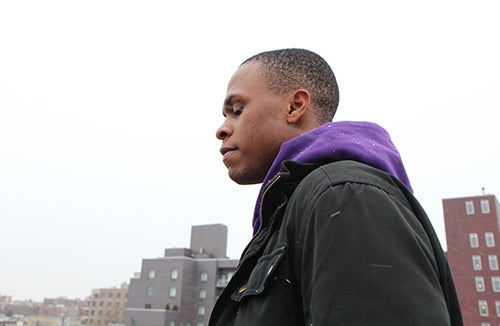 A while ago, they signed a lease on a new apartment in Astoria.
On Jan. 1, Romaine will move in.
He's hoping his wife will come with him.
Nancy A. Ruhling may be reached at Nruhling@gmail.com; @nancyruhling on Twitter; nruhling on Instagram, nancyruhling.com, astoriacharacters.com.
Copyright 2017 by Nancy A. Ruhling
Related
Popular in the Community