Another fatality associated with Travis Scott's Astroworld music festival in Houston was confirmed Thursday, raising the death toll to nine people.
An attorney for the family of Bharti Shahani, a 22-year-old Texas A&M University student who was hospitalized with injuries and placed on a ventilator following the event last week, confirmed Shahani's death, saying she "lost her battle from the horrific, horrific injuries that she sustained."
Astroworld was Shahani's first music festival, the victim's sister, Namrata Shahani, said at a news conference Thursday.
"She was always looking out for me," her sister, who was at the concert with her, said through tears. "The last thing she said to me was, 'Are you OK?'"
The family's lawyer said that neither Scott, the rapper who helmed the festival, nor anyone else involved in "the disaster that was Nov. 5" has contacted them. The event turned deadly when the crowd began to compress toward the stage during Scott's performance, causing people to pass out, fall and panic as they gasped for air in the swarm.
Shahani's cousin Mohit Bellani, who was also with her at the festival, delivered a scathing takedown of the festival organizers, saying "they suffocated us" with the way barriers were set up and didn't have proper security or medics on site to help ― accusations investigators are currently exploring.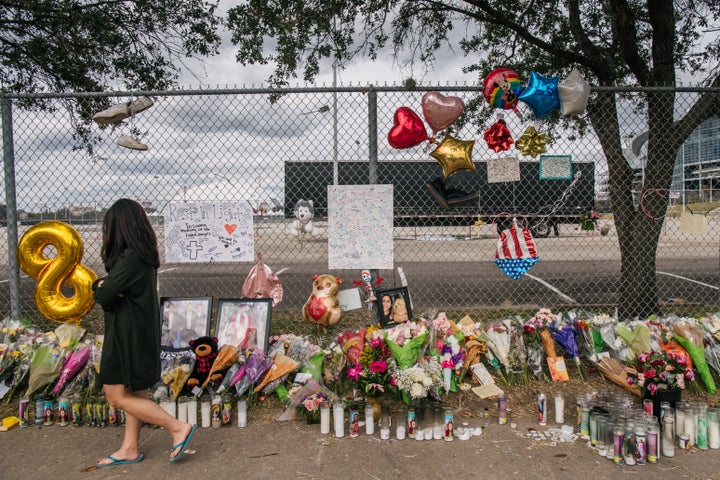 "The word I see most people using is actually tragedy, but I think the connotation behind the word tragedy kind of implies that this is something that was very much unavoidable, and so I think that word is wrong," Bellani said at Thursday's news conference. "I think the word that should be used is atrocity, that this was 100% avoidable, that this was an act of pure brutality."
Shahani and eight other people, ranging in age from 14 to 27, died in connection with the festival. About two dozen others have been hospitalized with their injuries, with some in critical condition.
More than 40 lawsuits have already been filed against Scott and other companies involved in the event, including the massive concert promoter Live Nation and ScoreMore, the company managing the Houston-owned venue where Astroworld took place.
Scott is the most public face of the annual event, which was in its third year, and has come under intense scrutiny following the devastation. The eight-time Grammy nominee has a history of cheering on chaos at his shows and has been arrested at least twice over accusations that he encouraged fans to rush past security barriers. In 2017, one of his young fans suffered injuries that led to his paralysis during a show in New York.
Popular in the Community