Thousands of Arizona college kids gave away the clothes off their backs -- then ran around in their unmentionables -- to help people in need.
For the sixth year running, Arizona State University signed on thousands of students to partake in the school's largest charity event on Tuesday, the annual "Undie Run." Each participant donated the clothes they were wearing (plus any additional threads they wanted to share) and dropped off non-perishable foods before speeding down the street in nothing but their knickers.
Altogether, the nearly nude do-gooders helped collect 4.5 tons of clothing and 1.7 tons of food, Lizzy Zagami, Undie Run Vice President, wrote in an email to The Huffington Post. The group worked all semester to gather the goods, Zagami told MyFoxPhoenix.
While only students were permitted to race on the last day of classes, anyone from the community could donate to the campaign.
The donations benefitted a number of organizations, including Arizona Helping Hands, Standup for Kids and Central Arizona Services, according to a press release.
To see photos from the event, click through the slideshow below.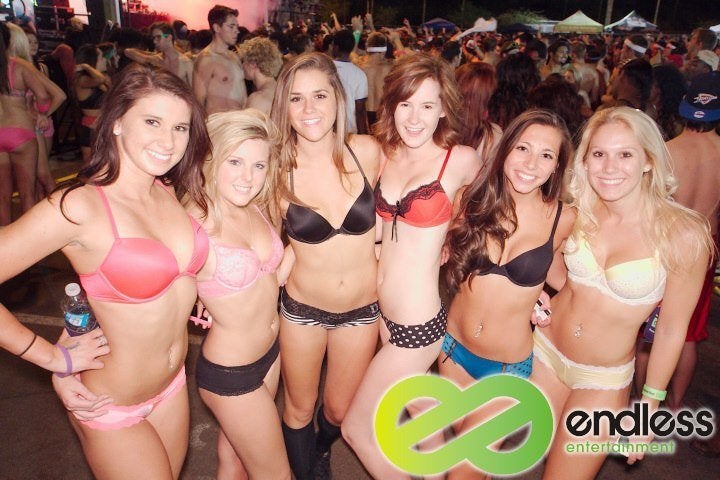 Undie Run Collects 4.5 Tons Of Clothes
Popular in the Community