When a 32-year-old Guatemalan street vendor's abusive husband abandoned her for another woman, she got relief from the routine beatings she'd suffered for over a decade. But now she also had to support their three children. To come up with extra money, she turned to off-market moneylenders, an enterprise associated with Guatemala' violent street gangs. Unable to pay off her high-interest debt, they threatened to kill her and her three children, she says.
The woman, who declined to be identified for fear of jeopardizing her asylum case, fled the country, taking her 7-year-old son with her and leaving behind her other children with her sister. The woman and her son traveled over land to Tijuana, Mexico, where they crossed into California in June 2015.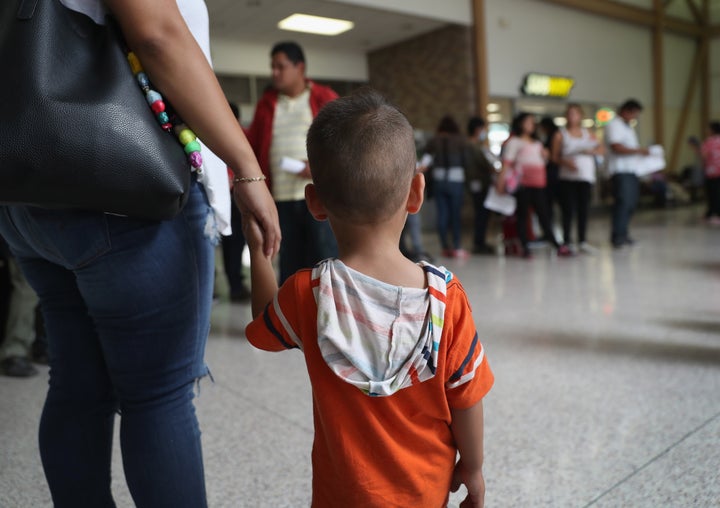 After a few days in a holding facility, border authorities allowed her into the country with a notice to appear in immigration court. But her lawyer, Laura Lichter, says they never conducted a "credible fear" interview, the first step toward establishing an asylum claim. Lichter says that oversight owes partly to the fact that her client, a Mayan woman, doesn't speak fluent Spanish and didn't fully understand what was happening as she was being processed.
"I tried to explain that I would be killed if I went back to Guatemala," the woman wrote in a translated affidavit prepared by her attorney. "Everyone only spoke Spanish with us. It was very difficult to communicate. No one asked me what language I spoke, much less tried to find someone who could speak Q'anjob'al."
More than 160,000 people in "family units" ― as immigration authorities call undocumented mothers who cross into the U.S. with their children ― have streamed into the United States since 2014, the vast majority of them fleeing the violence-plagued Central American countries of Guatemala, Honduras and El Salvador. Most of those who wind up in family detention request asylum or some other form of humanitarian relief.
But lawyers who represent women in family detention say the process is even more complicated for those who only fluently speak any one of more than 100 indigenous languages spoken by millions of people from Mexico to Honduras.
"No one asked me what language I spoke, much less tried to find someone who could speak Q'anjob'al.""
For Central American indigenous language speakers, the process is even more daunting. "You have this extremely complicated negotiation that's occurring in Spanish and she's not a Spanish speaker," Lichter told The Huffington Post. "This is hard enough if you speak English."
Manoj Govindaiah, the director of family detention services at RAICES, a San Antonio group that offers pro bono legal services, said in a typical month his organization handles cases for 20 to 25 families headed by indigenous language speakers. "It's been a huge challenge," Manoj told HuffPost. "It delays everything. It delays court. It delays the credible fear process. It delays their release."
Those numbers aren't far off the ones compiled by Immigration and Customs Enforcement. Each month this year, on average, 31 of the families locked up in the country's three family detention centers were indigenous language speakers, an ICE spokeswoman wrote in an email to HuffPost. The ICE data didn't show whether those families spoke indigenous languages exclusively or if it was just a preferred language.
The agency only began collecting information on indigenous language speakers in family detention late last year. ICE has recorded 28 languages spoken at its family detention centers since then. Indigenous languages of Central America and Mexico account for 13 of them, with languages spoken in Guatemala like Mam, K'iché and Kaqchikel making up the majority.
Stuck in Family Detention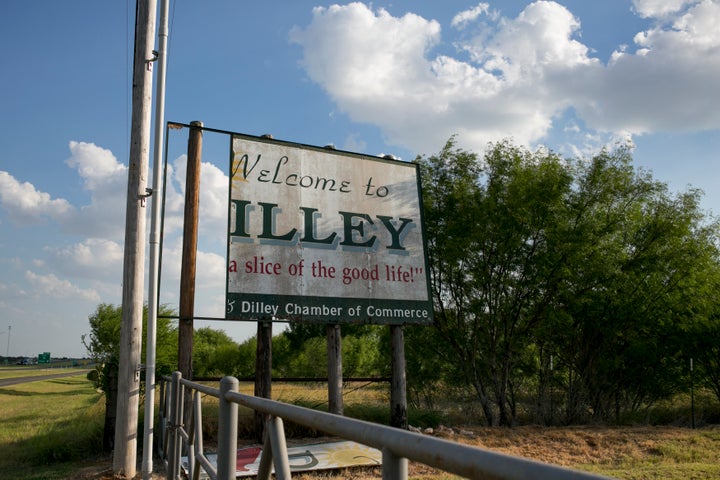 Like many of the family units that have crossed in recent years, after a few months in the U.S. Lichter's client landed in family detention ― a controversial policy in which women are detained along with their children. Communication problems likely played a role in getting them detained.
After arriving in the U.S., authorities allowed Lichter's client and her son to reunite with her brother in Georgia, with orders to check in regularly with ICE and wait for a notice to appear in immigration court. She passed the time making tamales, as she had back in Guatemala, and went to the ICE office to check in as asked, signing her paperwork with a fingerprint because she is illiterate. She was required to check in alone, without her brother to interpret, Lichter says.
When she went to check in one day in May, ICE agents detained her and sent with her son to the country's largest family detention center in Dilley, Texas. She had missed her court date, though she says she never received notification at the address she provided. ICE did not respond to a request for information about her case.
"Most of the time I have to guess what is being said or try to communicate with gestures, but usually the guards or government officials get frustrated and give up even trying," the woman said in a translated affidavit prepared by Lichter's office. "No one asks me if I understand or if I speak a different language. Instead, the guards laugh at me and treat me like I am stupid.
Harder to Win Asylum
Lack of Spanish fluency can upend an asylum case even before the applicant sets foot in a courtroom. Border Patrol agents routinely ask whether migrants attempting to enter the U.S. fear returning home. Answering "yes" kicks off the process of soliciting asylum or other forms of humanitarian relief.
But Lichter says indigenous language speakers often misunderstand the process, which is typically carried out in Spanish. They might speak "survival Spanish," Lichter says ― enough to rattle off their names, dates of birth and hometowns, but not enough to communicate about complex issues like how to apply for asylum. Some feel intimidated and clam up. "There's that power dynamic," Lichter said, "where someone with a badge and a gun is asking 'do you understand me?'"
A spokesman for Customs and Border Protection would not comment on the case or discuss CBP policy for assessing Spanish fluency when encountering Latin American immigrants at the border. "Plenty of our agents assigned throughout the SW Border speak Spanish, and can determine if those who we detain are Spanish speakers or no," the spokesman wrote in an email to HuffPost.
Blake Gentry, a Tucson-based researcher and consultant, isn't so sure. He carried out a technical review last year that recommended instituting screenings to identify whether migrants encountered by Border Patrol speak fluent Spanish and offering more legal language training for indigenous language interpreters.
"There is no real attempt by the Border Patrol or the Department of Homeland Security to in any way to assess language," Gentry told HuffPost. "They assume that if [migrants] answer anything in Spanish that their Spanish is good enough and they can go through whatever processes they need to go through. From that point on there's very little attempt to figure out whether the person is an indigenous-language speaker."
ICE is supposed to offer interpretation and translation services to detainees as a matter of policy, but noted in a report published last year that it faced challenges since 2014 in its family detention centers, where many people speak indigenous languages. The agency planned to identify more third-party interpretation companies to help alleviate the problem.
Good interpreters are hard to find
In Guatemala alone, Mayans speak at least 23 different languages, according to Sergio Romero, a linguist at University of Texas at Austin. Oftentimes, the regional variation is so complex that speakers from different towns might have trouble understanding one another. "These languages are not mutually intelligible," Romero told HuffPost. "Each of them has a lot of regional variation. The fact that you speak a language like Mam doesn't mean that you're going to understand everyone who speaks Mam."
That makes people like Domingo Felipe Martín high in demand at immigration courts that need interpreters. The Phoenix resident grew up speaking Chuj in his home town of San Sebastián, Guatemala, but in the 1980s also learned Acateco while working among Guatemalan-born farmworkers picking tomatoes in Florida.
Now he's one of only two certified court interpreters for those languages in Phoenix. The other is his daughter. He also makes runs to Florence detention center, about an hour away, to interpret free of charge to indigenous-language speakers who wind up in detention.
"People are so happy to see someone who speaks their language," Martín said. "It's very important to have an interpreter who speaks your language so that you can know when you should say 'yes,' when you should say 'no,' and what you're signing your name to."
Without many interpreters, legal groups like RAICES sometimes turn to telephone interpretation services like Language Line Solutions. The company didn't respond to a request for comment, but it's currently hiring an interpreter for Mixteco, an indigenous language of Mexico, which is the native tongue of roughly 476,000 people.
When phone interpretation isn't an option, lawyers from RAICES, like other attorneys who work with indigenous language speakers, have no choice but to call around until they find someone. Govindaiah said in one instance they found a Mixteco speaker in Chicago who was working as a busboy and was able to help.
Children aren't an option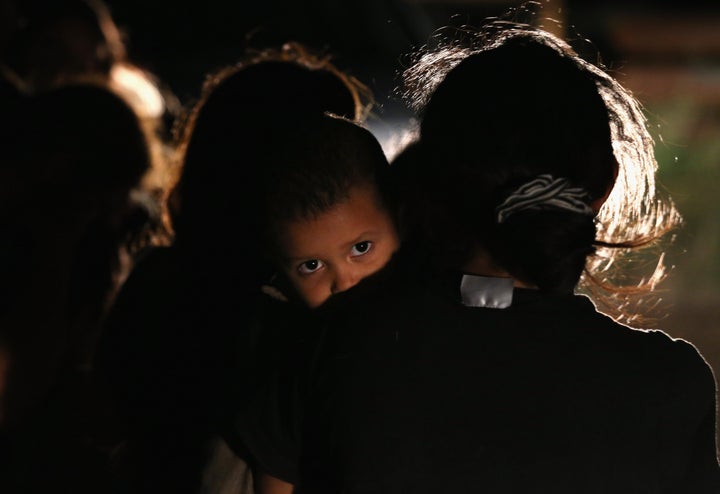 As a last resort, lawyers might ask children to facilitate interviews, but they generally frown on that approach because mothers might want to hide sensitive information from their kids.
Adriana Zambrano, a law student who is working with the Q'anjob'al speaker in Lichter's case, has at times had to rely on the woman's brother to interpret. She suspects that keeps their client from talking about sensitive issues, including the abuse she faced during her marriage.
"We haven't been able to get a female interpreter, and the incidence of cases that involve some type of sexual violence here is pretty common," Zambrano told HuffPost. "I wonder what she could open up to me about if she had a female interpreter who wasn't part of her family."
Detention centers also feel the strain. CCA, the company that runs the Dilley family detention center, posted an ad months ago for an on-site interpreter for K'iché, a Mayan language spoken by around 1 million Guatemalans. The requirements appear minimal ― just a high school diploma and a driver's license, though a year of experience with child care services is preferred. CCA did not respond to a HuffPost request asking whether the position had been filled.
But K'iché interpretation expertise is uncommon and the ad requires applicants to show they can also interpret into both English and Spanish. "Demonstrated ability to interpret and translate the following additional indigenous languages is preferred: Mam, Achi, Ixil, Kanjobal, Awakatek, and Popti," the advertisement adds, in a grand leap of wishful thinking.
CORRECTION: An earlier version of this story incorrectly stated that Mayans in Guatemala speak at least 33 different languages. There are 33 Mayan languages spoken across Central America and Mexico, but in Guatemala, the number is 23.
Before You Go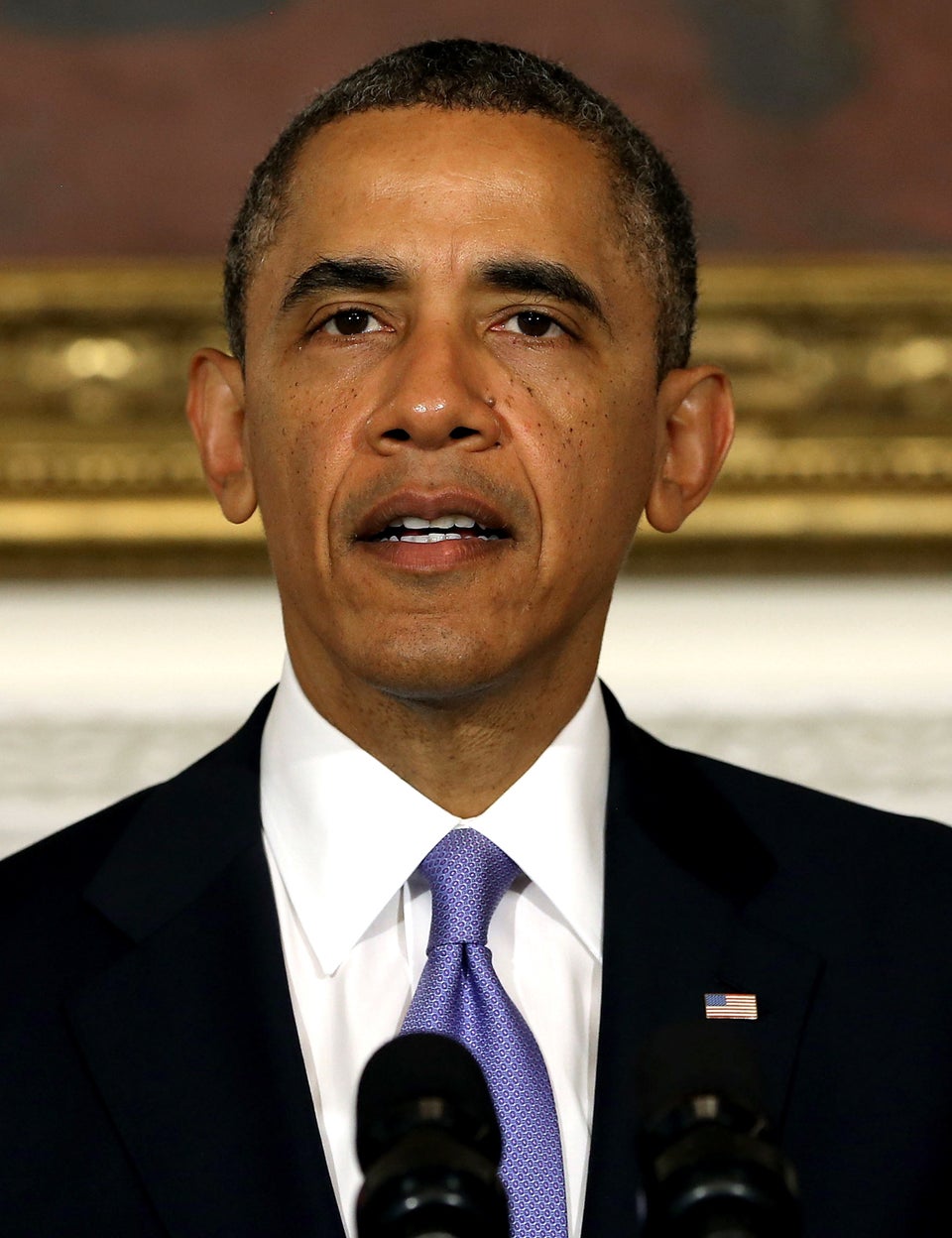 11 Ways Immigration Reform Helps The Economy
Popular in the Community