On Wednesday morning, a group of about 30 people, mostly seniors, boarded a coach bus from Cleveland Heights, Ohio, to Ann Arbor, Michigan, to see a federal trial for an asylum seeker whom most of them had never met.
As the bus pulled out, Melody Hart stood to brief the group on the plan.
She'd brought Ansly Damus an extra suit, she said, in case immigration officers didn't let him wear the one they'd dropped off at a detention center for him, or in case those clothes were too small or too big. And she asked her fellow passengers if they could help pay bond if the judge ordered it. If all went well, Damus would come back on the bus with them. She had steaks marinading for them at home.
Damus, an asylum seeker from Haiti, was set to appear in the U.S. District Court for the Eastern District of Michigan, where a federal judge would rule on whether his two-year detention was unconstitutional. If Judge Judith Levy would decide in his favor that day, Damus would be released immediately to go live with Hart and her husband, Gary Benjamin, who agreed to be his sponsors.

It didn't go that way, at least not yet. The judge said she would issue an order within the next 24 hours and indicated it would likely be to request more information or schedule another hearing. But Hart, Benjamin and the others who traveled from Ohio to Michigan felt like they'd accomplished something big.
They had proved wrong the Immigration and Customs Enforcement officials who asserted on a form that he should remain detained because he didn't have substantial ties to the community in the Cleveland area. They had fought a system that denies asylum seekers release with vague justifications, or none at all. And they had agreed to do it before they'd even met him.
President Donald Trump's most visible crackdown on asylum seekers is at the U.S.-Mexico border, but Damus' case is a particularly stark example of the myriad ways the administration is complicating the situation of asylum seekers who are already in the U.S.
Damus, a former ethics teacher, sought asylum legally two years ago. He had left his native Haiti two years before, after a gang aligned with a Haitian government official he had criticized attacked him and threatened his life. Damus first went to Brazil but didn't feel safe there because of rampant hostility toward Haitian immigrants. He left again, this time to seek safety in the U.S.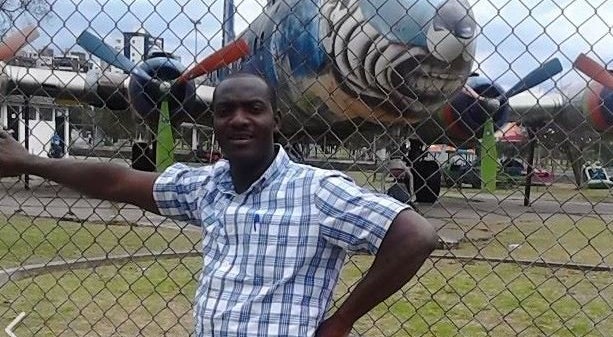 Damus arrived at a port of entry near Calexico, California, in late October 2016 and followed the legal process to request asylum. His case pingponged between an immigration judge who granted him asylum twice ― once in April 2017 and again in January ― and an appeals board that has repeatedly sent the case back to the judge for further consideration after government requests. His asylum case is pending, again, with no telling when it will be resolved.
Damus has become the face of a broader court battle over the Trump administration's denial of bond to asylum seekers. He was the lead plaintiff in a class-action lawsuit filed by the American Civil Liberties Union that alleged the Trump administration was issuing blanket denials of bond when reviewing asylum seekers' parole cases ― rather than individualized assessments, as it should under the government's own policies. But when a judge ruled in the ACLU's favor and ordered the government to conduct those reviews in July, it still didn't result in Damus' release.
Now Damus is fighting a third legal battle, this one a claim that the government is violating his rights by keeping him locked up indefinitely and denying him parole by simply checking boxes to say he is a flight risk ― no evidence included.
Benjamin, an attorney, and Hart, a business financial consultant, wore suits to the courthouse in case they were singled out. They agreed in January to be Damus' sponsors after a friend who was involved in Damus' case called the couple to tell them about Damus' circumstances and ask if they would put their names forward as people he could live with if he was released. They said yes before ending the call.
"It just felt like something we should do," Benjamin said.
"Why would you want to put an asylum seeker who's done nothing wrong in jail?" Hart said. "That makes no sense."
It's a big commitment. Should Damus be released, Benjamin and Hart have promised to take him into their home and help make sure he attends future court hearings, to counter the government's claim he is a flight risk.

They started visiting Damus weekly at the county jail, which also houses ICE detainees. The visitations happen through video screens, often poorly lighted, and it's not easy for them to communicate ― Damus speaks Haitian Creole and French, while they speak English ― but they've gotten to know each other.
They learned he is kind and thoughtful, someone who loves his children and God, feels embarrassed to be in jail and wants justice. Hart passes on letters Damus writes to his wife and children in Haiti, since he can't send international mail himself.
Benjamin and Hart eventually formed a group called "Ansly's Army" that meets at their house regularly to discuss how to help Damus. They talk to people at local organizations and churches, and attend vigils outside the local ICE office.
That's how they got together the crew of people who trekked from Ohio to Michigan to attend the federal court hearing Wednesday. Like Benjamin and Hart, many of them have grown more opposed to the Trump administration's immigration policies after learning about Damus' situation.
Stephen Sedam, a member of Ansly's Army who learned about Damus through his church, spent his working life focused on conservation issues but has found a new passion for immigration, attending meetings and volunteering to help this asylum-seeker and other immigrants.
"When I heard about this, it was all hands on deck," he said.

When Damus entered the courtroom in his suit and shackles on Wednesday, Hart and Benjamin stood up and peered over, trying to make eye contact with him for the first time in person rather than on a video screen. During a five-minute court recess, they walked up and said hello and gave him a hug. The ICE officer guarding him let two others shake his hand, then informed them it was recess and not visitation and made the group dissipate.
Throughout the hearing, the group of supporters nodded along as an ACLU attorney argued Damus was being unconstitutionally detained and should be immediately released. They shook their heads when a government attorney argued that the administration had fulfilled its obligations to due process and Damus had the option of returning to Haiti should he want out.
Although Levy questioned why conditions for the immigrant detainee are so restrictive and why the government didn't produce any factual basis for claiming Damus was a flight risk, she ultimately decided not to issue an immediate ruling. The judge said she would issue an order for future action within the next 24 hours or so. The government said it would keep Damus in Michigan in case the judge wanted him back in court.
ICE officers whisked Damus out of the courtroom quickly once proceedings ended ― before Benjamin or Hart could say anything to him. The group of supporters filed out of the courtroom and gathered on the sidewalk, where ACLU attorneys thanked them for their work and encouraged them to keep at it.
Then they got back on the bus, without Damus, feeling "hopeful, frustrated and disappointed," as Hart put it. She was worried about how Damus felt, that he might be losing hope. They asked the ACLU for the address of where he was being detained so they could send a letter overnight.
"I always tell him to keep the faith, and I tell him we're praying for him," Hart said. "So it would be to try to keep his spirits up. Tell him we'll be back to get him."
UPDATE: 7:15 p.m. ― On Thursday, ICE notified the ACLU and the court that it planned to release Damus on parole sometime before 5 p.m. on Friday.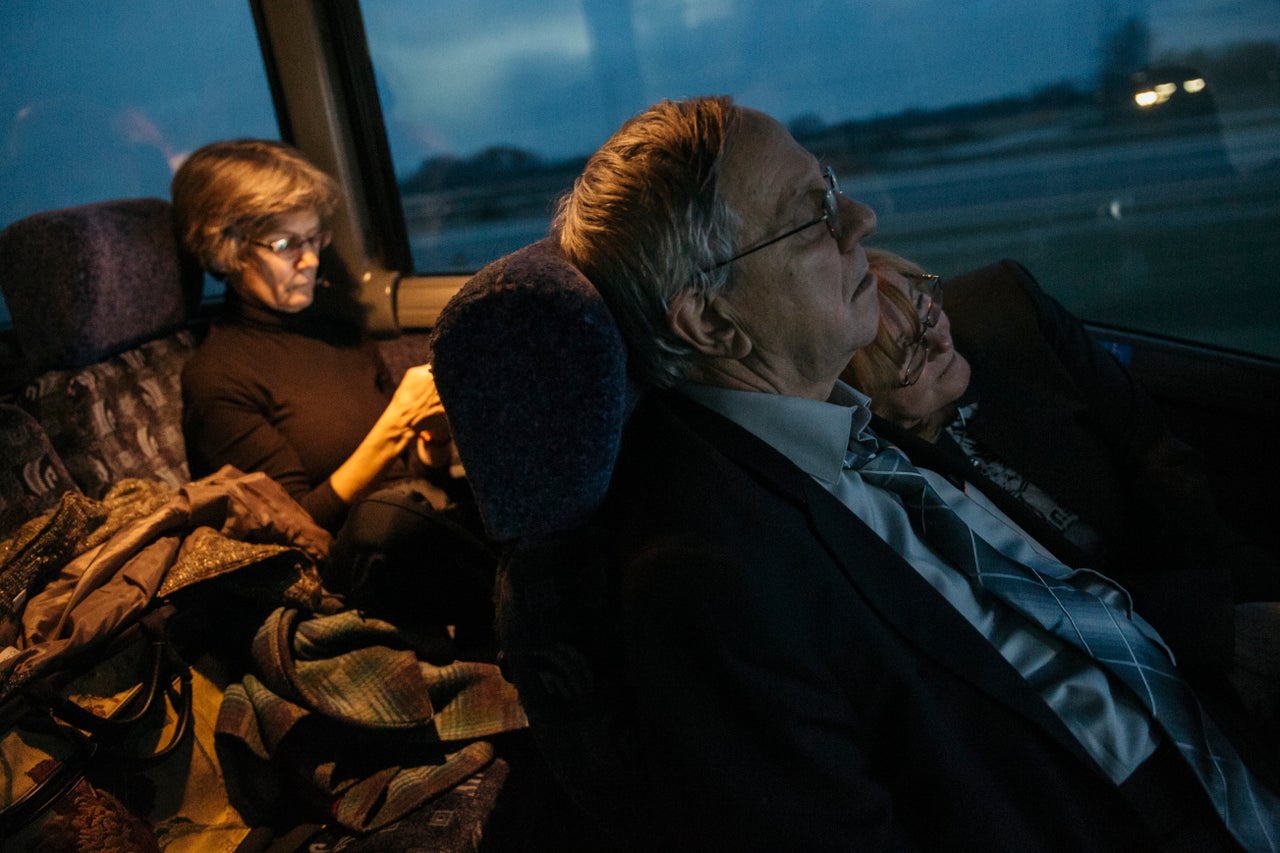 Before You Go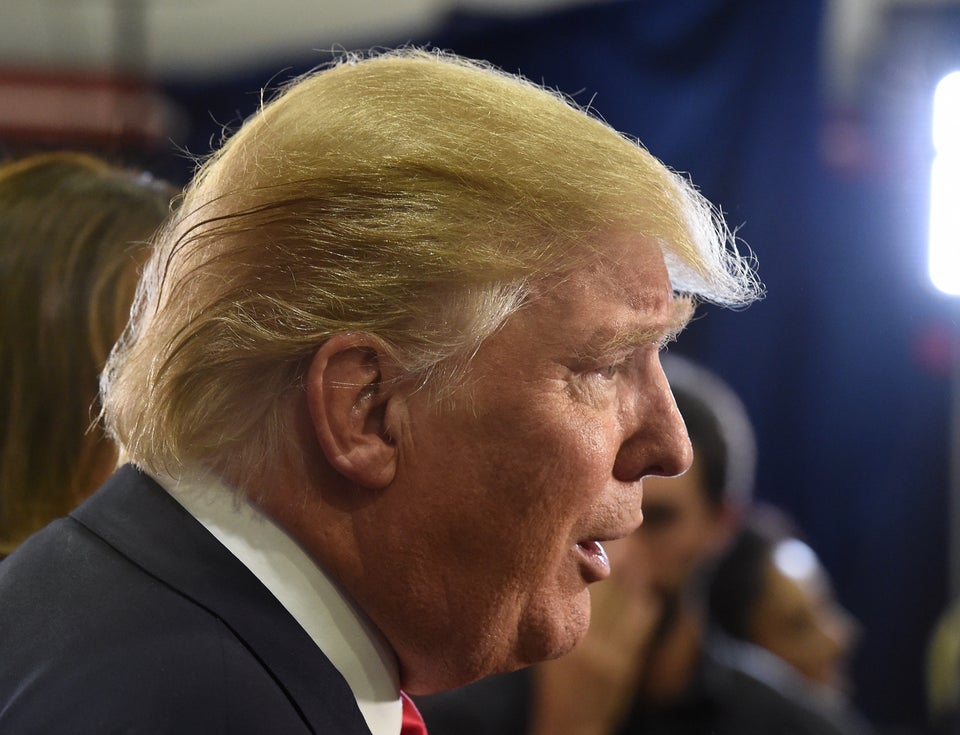 How Donald Trump Talks About Undocumented Immigrants
Popular in the Community