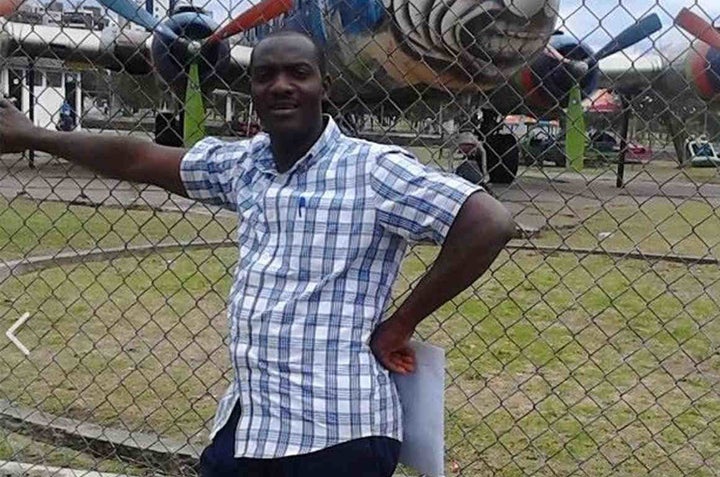 A federal judge's decision in early July that the Trump administration had erred in denying the requests for parole of asylum seekers held in indefinite detention sparked hope among hundreds of migrants that they soon might walk free. But nearly a month after the ruling, the lead plaintiff in the case is still detained.
For Ansly Damus, a 42-year-old ethics teacher from Haiti, the episode marked the third time a U.S. judge brought a brief moment of hope that he'd soon be freed. The Trump administration kept him in detention anyway.
"The situation right now with this government, they're not really for immigrants and people seeking asylum," Damus told HuffPost from the Geauga County Safety Center, a detention facility in Chardon, Ohio, on Wednesday. "In the past, I thought I was going to leave, and still I'm here."
Damus arrived at the U.S. border in California in October 2016 and requested asylum. He explained that he left Haiti for Brazil after gang members affiliated with a local politician tried to kill him for publicly criticizing the politician. He didn't feel safe in Brazil either, he said, and had grown increasingly worried after hearing reports that Haitian immigrants in Brazil had been killed.
An immigration judge approved Damus' request for asylum in April 2017 and then again in January 2018. But the Trump administration fought back, appealing the judge's decision to grant him asylum each time. And the Detroit field office of Immigration and Customs Enforcement twice denied him parole, with little explanation why.
Damus' wasn't an isolated case, and he became a plaintiff in a lawsuit led by the American Civil Liberties Union on behalf of detained asylum seekers. The ACLU argued that five ICE field offices, including Detroit's, had issued blanket denials of parole requests for hundreds of asylum seekers, effectively keeping them in detention for months on end. The denials violated ICE's own policy, the advocates said, which is to grant parole based on an individualized assessment unless an asylum seeker is deemed a flight risk, a danger to the community or cannot establish his or her identity.
The government denied in court that it had changed its policy, but U.S. District Judge James E. Boasberg found the numbers or approvals at the five facilities indicated otherwise. He ordered the government to follow its own directive and reassess the requests that had been denied, although he did not say they had to release any specific individuals.
After 22 months in detention, Damos was thrilled when he heard of the judge's decision. He already had submitted proof of his identity and lack of criminal record, an explanation of his past work and his plans to live with a longtime friend if released.
"I finally thought I was going to breathe some fresh air!" he recalled.
But in the weeks since, the government hasn't moved quickly enough to comply with the court order, argued Michael Tan, the lead ACLU attorney on the lawsuit.
The government asked for more time to reevaluate parole but was told last week in court to show significant progress within weeks.
"The court has held that they have to follow their own policy. They should have been following it in the first place," Tan said. "We're talking about an agency with literally billions of taxpayer dollars, so if they have to bring in additional people to conduct that parole reviews that people should have gotten months or in some cases years ago, that's really their problem."
The Department of Justice, which represents the government in court, declined to comment. ICE did not respond to a request for comment.
Meanwhile, Damus and his attorney filed a new parole application in July. He is tired of being stuck indoors. Without other native Creole speakers at the facility, he spends his days in silence. It's difficult to call his wife and children back home in Haiti.
Damus said he will continue to fight for asylum because he believes he would still be in danger if he returned to Haiti. But the waiting is wearing on him.
"I cannot tell you that I'm very hopeful that I'm going to leave soon," he said.
Before You Go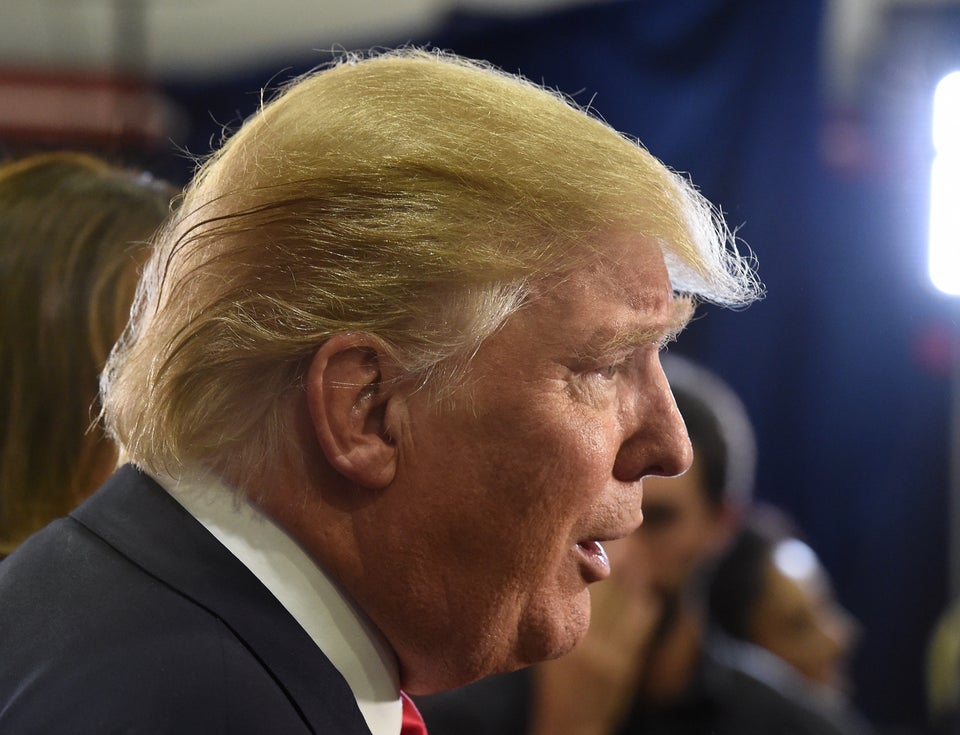 How Donald Trump Talks About Undocumented Immigrants
Popular in the Community