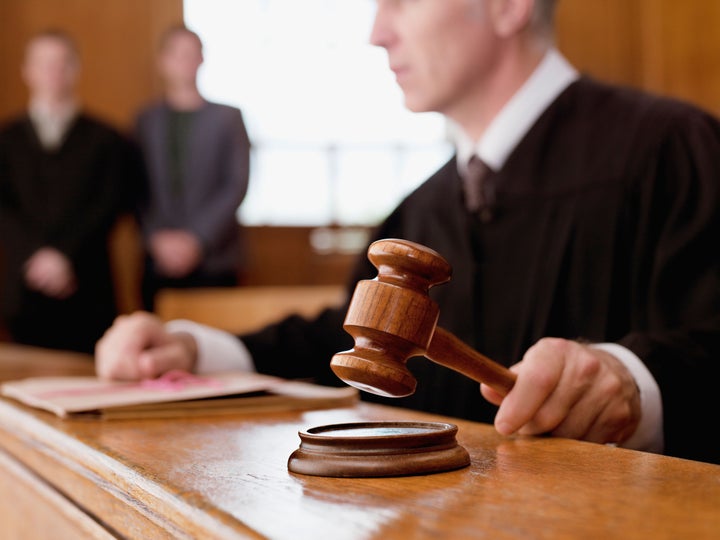 Last week a Mexican family of 20 asked for political asylum in El Paso, Texas. According to EFE, "the Porras family, originally from Villa Ahumada, in the Mexican state of Chihuahua, and composed of 20 members, has petitioned for political asylum in United States stating that in Mexico they have undergone persecution, suffered dozens of death threats and even the murder of two of their family members."
The Porras arrived to the Las Americas international bridge under protective escort by agents of the PGR office--Attorney General of Mexico. "This is an emblematic case. I have no knowledge of any case in the country, since the Mexican Revolution, that includes a complete 20 member family," said lawyer Carlos Spector to the Spanish agency.
And it's not the first case in recent months. As a matter of fact, according to an article written by Peter Katel for PODER HISPANIC Magazine--which will be published in the August edition--"how many have fled across the border is anyone's guess, though estimates run into the tens or hundreds of thousands, with El Paso and its surrounding region believed to house the greatest population. Nailing down hard numbers is virtually impossible because thousands of border-region Mexicans have visas allowing them to cross legally for quick visits --that for many have become long-term stays."
According to Spector, who is handling close to 70 cases of Mexican families that have petitioned for political asylum in United States, the process is not easy: "Although we have already presented the petitions we are going to have to wait up to four years to obtain the first hearing for the Porras."
"Winning the asylum cases isn't easy for ordinary people from anywhere in the world --fewer than half won their cases in immigration court in 2006-2011, according to Transactional Records Access Clearinghouse (TRAC), a data research and distribution organization based at Syracuse University,"
says Katel.
But for Mexicans it is even more difficult. Since President Felipe Calderon declared war on the drug cartels, Mexico has experienced an uncontrolled violence surge. But according to Katel, "massacres, gunfights and targeted killings don't seem to fit the classic pattern of insurgency or civil war."
To translate the war that the Mexicans are experiencing--caused entirely by the drug use in the United States--, into a coherent narrative that immigration judges who must define the political asylum petitions can comprehend is not an easy task. This is why so few cases are successful.
"El Paso's two immigration court judges have notably low rates of granting asylum claims. According to TRAC, one judge had a denial rate of 98 percent during 2006-2011. The other judge's denial rate was 75 percent. For both judges, their biggest population of asylum-seekers were from Mexico," says Katel.
Of the 24,988 petitions for political asylum approved last year, according to the statistics of the US Department of Homeland Security, only 294 were granted for Mexican petitioners (Tables 17 and 19).
In Mexico, even though some American officials have insinuated it --starting with the US Secretary of State-- there is no insurgency, and it's not suffering anything that can be classified as a "civil war." There doesn't even exist a threat of a dictatorship. But during the past six years, more than 50,000 people have died, according to official statistics.
Nothing similar is happening in China or Venezuela. But, according to a report by Homeland Security, 8,601 petitions for political asylum were granted in 2011 for citizens of the People's Republic of China and 1,107 for Venezuelan citizens, just to cite two examples.
It seems that nobody thinks that corruption of institutional officers, especially members of the police forces can be worse than any tyranny. Or that the turf wars of the drug cartels for the control of territory and routes and the related criminal actions may be as savage as conventional war.
The war on drugs is a conflict that generates so many ripples that the immigration judges in this country tend to reject the political asylum petitions because, according to them, the origin of the threat and the persecution is not clear.
But it is clear for the Mexicans that are forced to abandon their possessions and their land. As is the case of the Porras, or the Holguins, another family that had to flee Mexico after it became known that the extortion to the family originated from the gang known as La Linea, the enforcement arm of the Juárez Cartel.
José Alfredo Holguín, head of a family bus company in Ciudad Juarez, told his story to PODER. The Holguíns had dutifully been paying 5,000 pesos (about $400) a week. But in meetings of the union of small-scale bus owners, they kept urging collective action against the extortion.
Threats followed, reinforced by the burning of one of the brothers' buses. Then, in 2009, 23-year-old Alberto Holguín was gunned down in a restaurant. After the murder, the men were heard talking about killing the whole family. Their political asylum petition, however, was rejected.
"There may be concern by the U.S. government that the minute they start accepting asylum applications as a result of violence in Mexico that they're declaring a failed state, and they don't want to do that," said to PODER Vicki Gaubeca, director of the Las Cruces, New Mexico-based Regional Center for Border Rights of the New Mexico branch of the American Civil Liberties Union.
Unfortunately, as Katel says, "events in Mexico don't seem to promise an end to the violence in the near future. On the U.S. side, neither the Obama administration nor Republican or Democratic members of Congress show any interest in challenging the 'drug war' paradigm, especially if immigration policy is involved."
"You start the conversation talking about Mexicans under threat, and you end up talking about SB 1070," said to PODER Adam Isacson, senior associate for regional security policy at the Washington Office on Latin America, a leading think tank.
The truth, however, is that Mexicans have no confidence in their authorities and they will continue seeking for protection in this country, even knowing that the path is very rough. And that the flow of refugees will not stop until the source of the problem is eradicated.
Calling all HuffPost superfans!
Sign up for membership to become a founding member and help shape HuffPost's next chapter