WARNING: Video contains content that some may find disturbing.
Nurjahan Khatun was 9 years old when a brutal acid attack changed her life in an instant. One minute, the young Bangladeshi girl was sound asleep next to her 13-year-old cousin; the next, she was screaming in horror as acid melted her face and flesh.
The attacker was an adult man who had become enraged after Nurjahan's teenaged cousin rejected his marriage proposal. Though Nurjahan was not the intended target, she still received the worst of the injuries: Her disfigurement included a hole in her frontal sinus, scars from head to toe and the loss of vision in one eye.
After the acid attack, Nurjahan was able to travel to the United States for what would be the first of more than 30 facial restoration surgeries. "The Oprah Winfrey Show" reported on Nurjahan's story in 2001.
"This child now has a very uncertain economic future," said Healing the Children's Lisa Holt. "In her country, if a woman cannot be married, she could starve. She cries almost every night when she goes to sleep."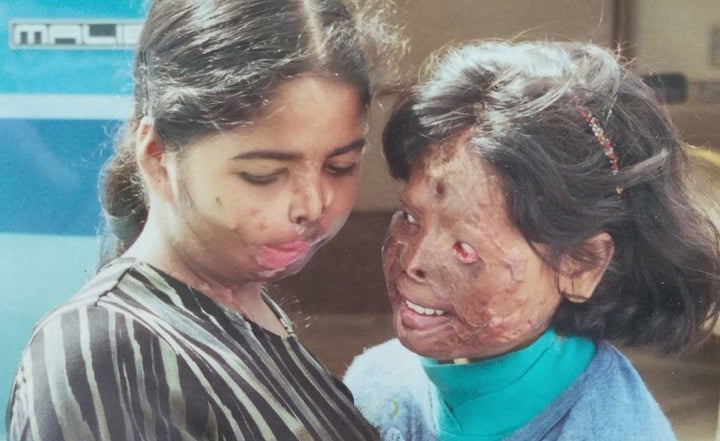 In 2004, with her surgeries complete, Nurjahan was forced to return to Bangladesh. 
"I'm from a very small village, so the main thing for them is beauty," she tells OWN Digital in a recent follow-up. "If you're disfigured, if you have some sort of physical disabilities, the whole family is stigmatized."
When Nurjahan returned to her village, strangers harassed her when she went out in public. "People would randomly grab me in the street, call me the B-word and everything else, like, 'Look what happened to her,'" Nurjahan recalls.
Nurjahan returned to the U.S. in 2006 under a B-2 visa, which is given out for leisure, tourism or medical treatment. However, in 2009, due to delays in the approval process, Nurjahan was once again forced to return to Bangladesh. Finally, in 2011, Nurjahan returned to the U.S. under humanitarian parole, which allows one to come here temporarily due to a compelling emergency. She was then granted asylum and received her green card, allowing her to remain in America permanently. 
"I am finally, finally at home," Nurjahan says.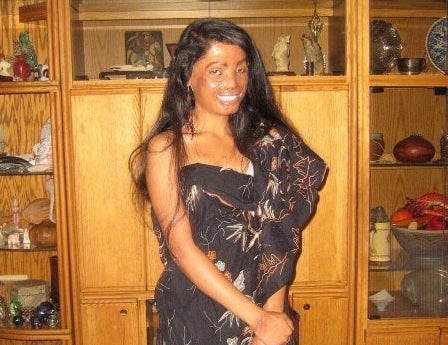 Today, Nurjahan works as a lab assistant at a biotechnology company and has big plans for her future. 
"I'm actually thinking that I might go back to school and get a master's [degree] in, probably, microbiology or cell biology," she says. "My dream job is to work with Doctors Without Borders."
Reflecting on all she's been through, Nurjahan also says she's developed a nuanced perspective of not just herself, but everything around her.
"Sometimes you have to lose something, give up something, to gain something better," she points out. "Unfortunately, I had to sacrifice how I look to gain my education, a better understanding of the world." 
The 27-year-old is especially grateful for the doctors and caring individuals who helped her throughout her journey and says she is committed to focusing on the future she now has.
"If I did not come to the U.S., I probably would be dead by now," she says. "For me to move on and have a life that I still dream of having, I can't hang onto my past. This is who I am."
Calling all HuffPost superfans!
Sign up for membership to become a founding member and help shape HuffPost's next chapter
BEFORE YOU GO
PHOTO GALLERY
Acid attack survivor models at NYFW