Stephanie Kaloi's 4-year-old has something that would make any "Star Wars" fan swoon: his very own AT-AT that helps him walk.
As Kaloi wrote in a blog post on Offbeat Familes, where she is managing editor, the boy had surgery on both of his legs in early April and was sent home with a walker, sans bells and whistles. When she posted a photo of it on Instagram, a friend noticed that it looked like an AT-AT. And that observation seemed to solve a problem for Kaloi. Her son had been fearful of using the walker because he'd had to use one after a previous surgery that hurt his legs. Mom started thinking: What if we made the walker look more like an AT-AT and let our son shoot at us (something we usually strongly discourage) while he was standing and walking?
A friend and illustrator, Ben Dewey, volunteered to transform the walker, and he completed the project in 20 hours.
(Scroll for more photos.)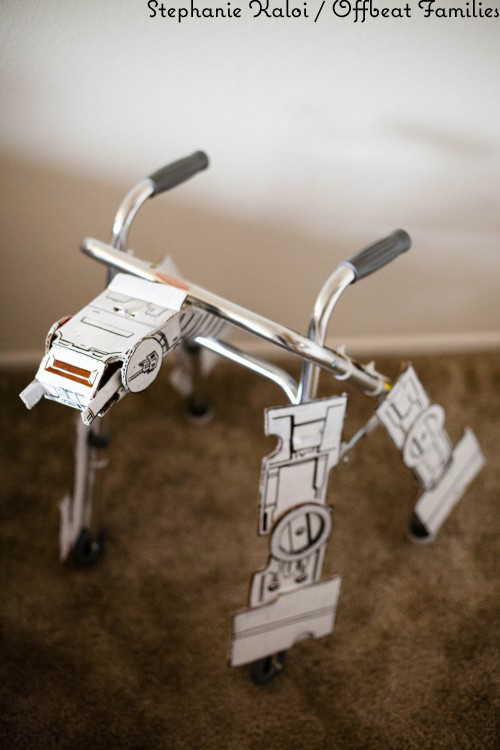 Kaloi's entire family was thrilled. "Our son happily walked all around our living room firing lasers at us for nearly an hour without once being scared that the walker would cause him pain," Kaloi wrote.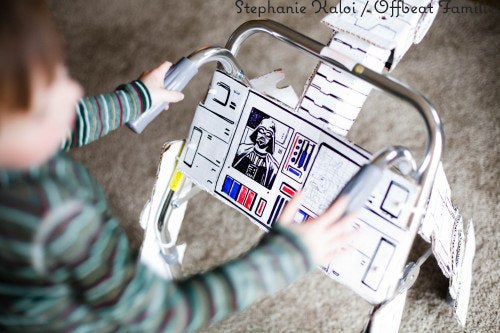 Little Boy's AT-AT Walker