This couple's cozy engagement photo shoot will make you feel right at home.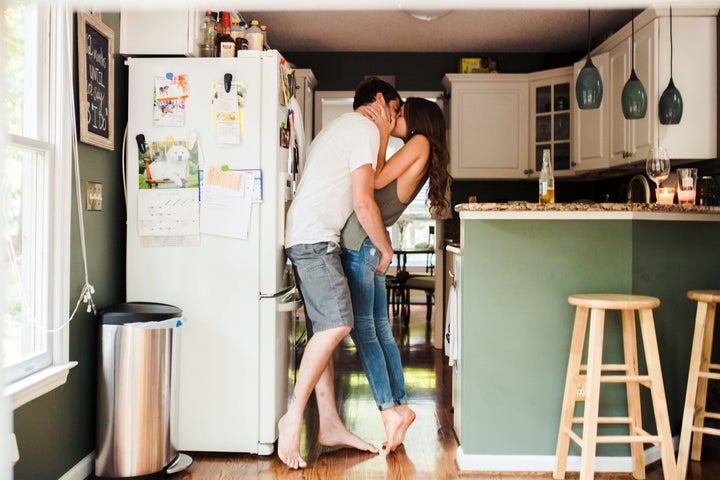 Melinda Kunze and Josh Blitchington took their engagement pics June 3 at their house in Raleigh, North Carolina, along with their pups Thudbutt and Tink. The photos, shot by Devin and Kathryn Robinson of Anchor & Veil Photography, capture the couple's romance in the comfort of their home.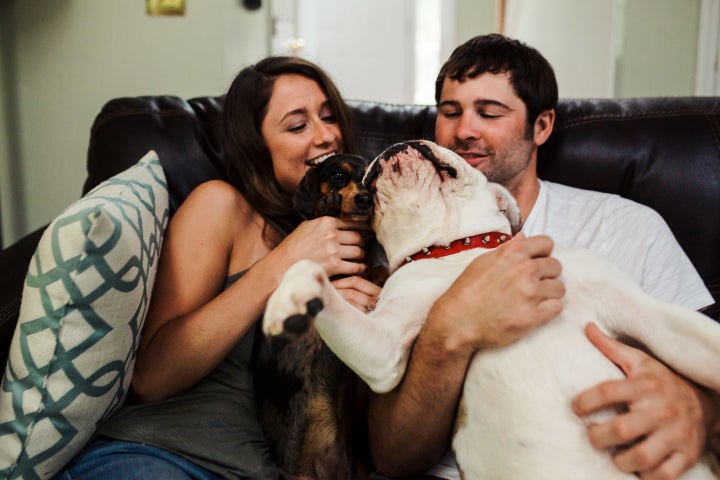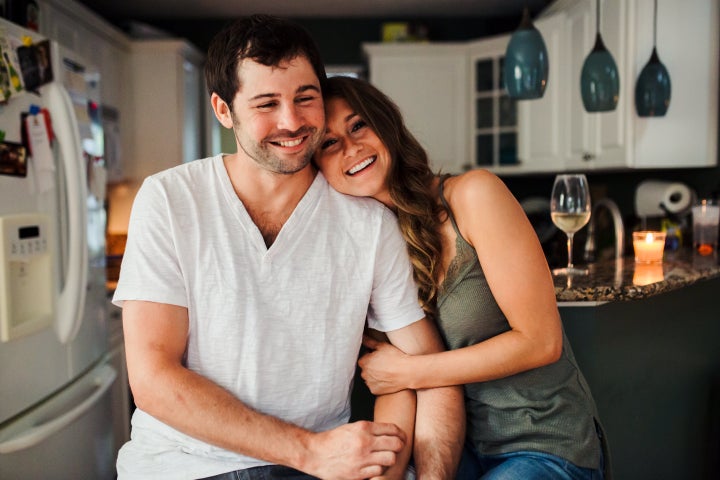 The couple wanted to take pictures at the house so the dogs could be involved, and they knew Thudbutt and Tink would be most at ease there. They also wanted to document the first house they bought as a couple.
"We are in love with [this house]. It's adorable and perfect for us," Kunze told The Huffington Post. "We would love to look back in 10 years after we have moved to a different house and have memories of our first home together."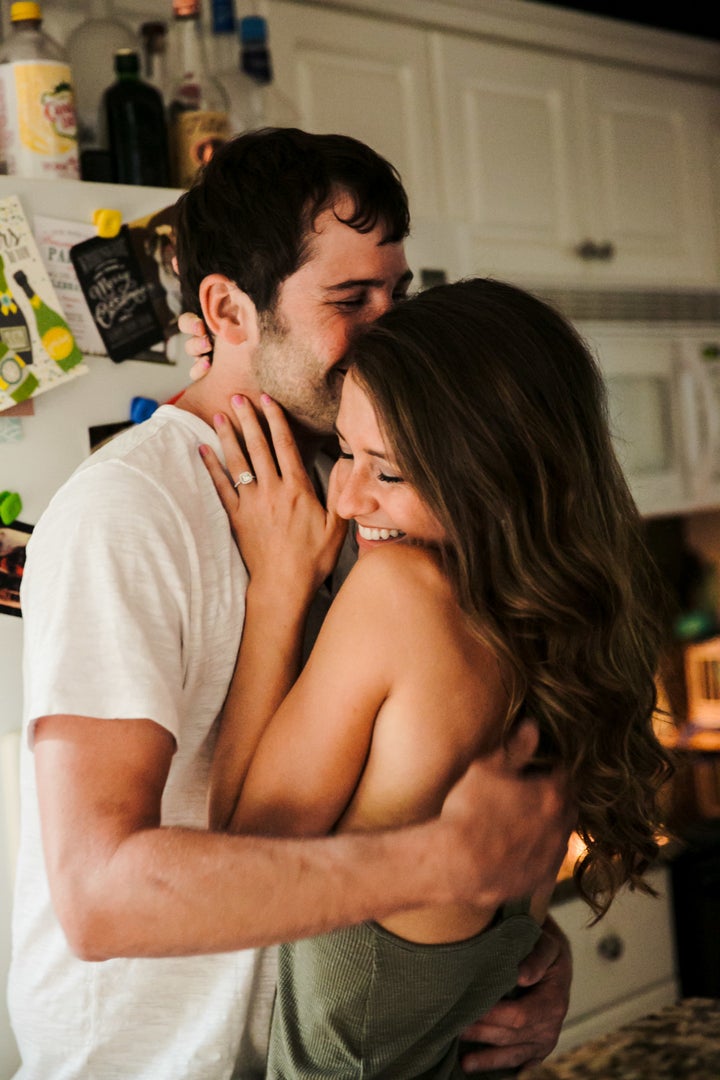 The photographers made a point to leave the house just as it was: with items on tables and in cabinets to make sure it felt authentic and not like a set.
"Sure [the couple] cleaned up the house a little but they dressed how they normally do around the house," the Robinsons wrote on Instagram. "We hung out in the kitchen, we didn't worry about the trash can or the stuff on the fridge."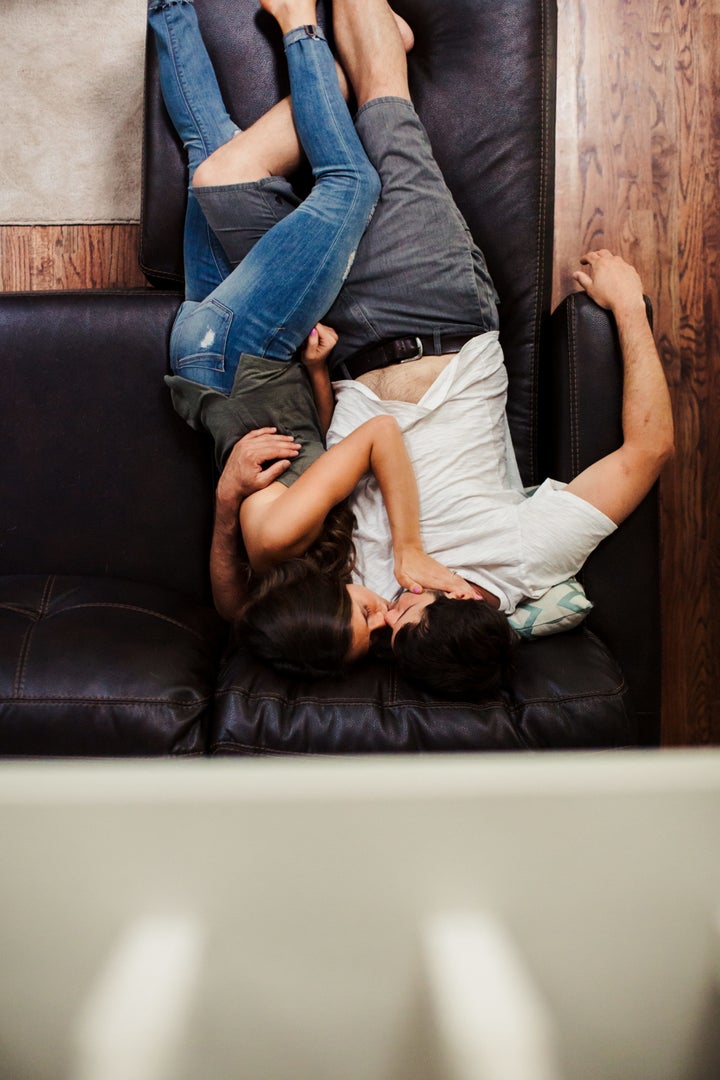 The lovebirds first met two years ago at a bar in downtown Chapel Hill, shortly after Kunze moved to the area for a nursing job at Duke University Hospital.
"I went out with friends I went to nursing school with in downtown Chapel Hill," she told HuffPost. "One of the girl's boyfriends was best friends with Josh. He asked me to be his darts partner. The next day he called me and took me out on our first date. And we've been together since!"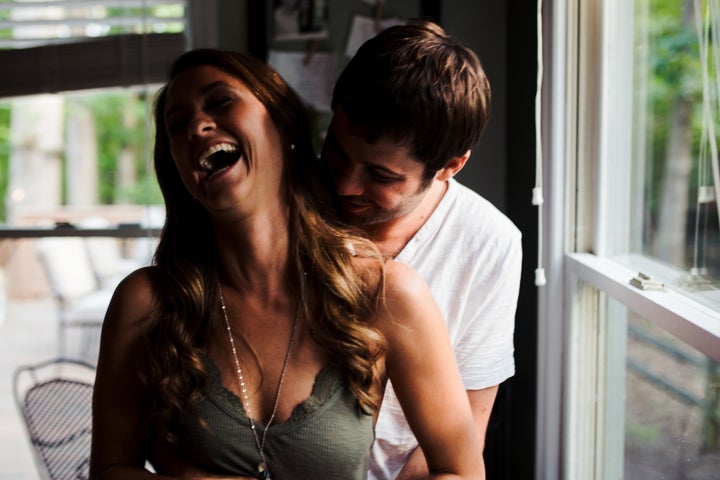 In February, Blitchington popped the question to Kunze at -- where else? -- their home. He called her to say he was cooking dinner that night. When he got home, he asked her to put the groceries away while he changed his clothes.
"I heard him go into our bedroom with our dogs and close the door. A few minutes later he came out and asked me to come look at the dogs," Kunze said. "I walked over and our wiener dog had a rose in her mouth and our bulldog had a box in his collar. Josh got down on one knee and proposed right in our living room. It was perfect!"
Below are even more photos from romantic shoot: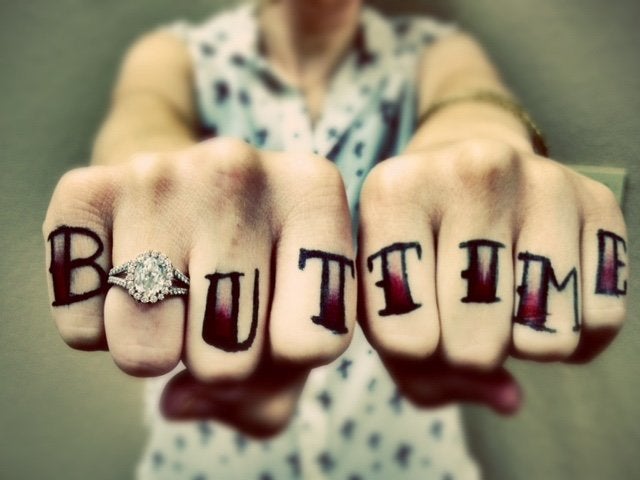 Creative Engagement Announcements